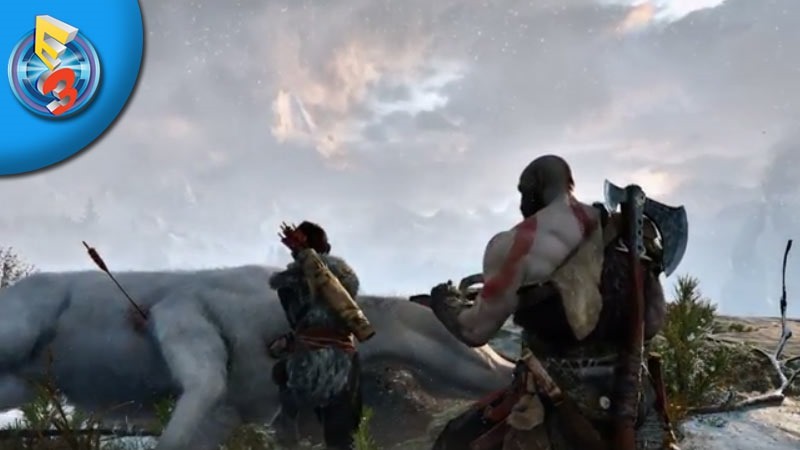 Sony's conference – not in the sports arena for a change, but in L.A's historic Shrine Theatre – kicked off with an impressive orchestra; drums, ivories horns, strings and baritone voices all coming together to reveal a new God of War.
An older, bearded and ravaged Kratos has a son. We see him, stern and gruff, training the boy to hunt with a bow. They're attacked by some sort of Nordic wraiths in the forest, before a larger Valhallan guardian takes umbrage to their presence.
It features typical, though refined God of War combat – taking on a bit of Dark Souls influence. And it seems like Kratos' young charge will aid in combat, shooting enemies with his bow when necessary. It's Dad of War – and it seems like we'll see the growth of the relationship betwixt the two – before the boy is inevitable taken away, sending Kratos on a quest for revenge. Probably.
Sporting impressive visuals and even better animation, this is probably the most interesting that God of War has ever appeared.
Last Updated: June 14, 2016