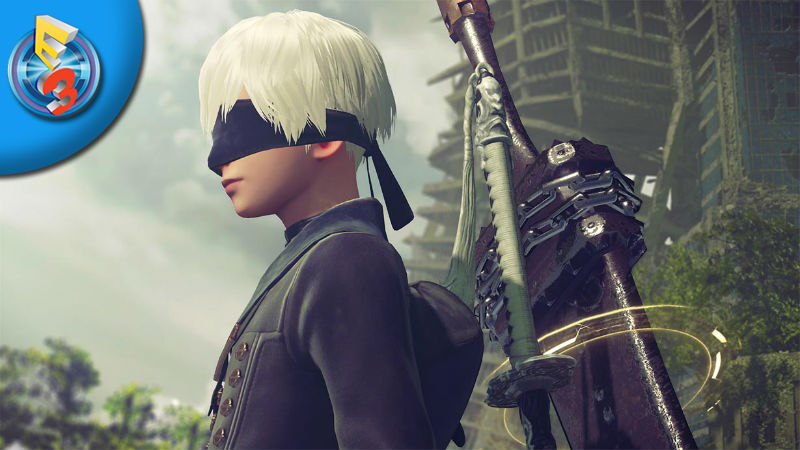 Can we all agree that NieR was horribly underrated. I mean sure, there was a lot wrong with the game, but there was also a lot right. One of the main things wrong was that combat system, but this time around Square Enix has farmed out development to Platinum Games, the experts in awesome combo-tastic combat. So it's going to be a far better game, right? Well, there's a new gameplay trailer for us to check out, fresh from E3.
I… I have mixed feelings. On the one hand, I'm seeing glimmers of what could be more compelling and emotional story telling and characters. It could have that same depth that made the original game so great. But, I'm also seeing silly bullet hell stuff that was such a letdown for combat in the first game. Sure, the designs look pretty great and I'm excited to see more, but I'm not as in love as I thought I would be. Then again, one of the best parts of the first game was the beautiful and fitting soundtrack. While this music also sounds cool, it just isn't linked to any emotions or experiences at this point.
Did you play the original NieR? Are you hopeful for a new NieR experience, or is Automata not quite doing it for you? I hope we get to see a demo or some hands-on sessions with it soon so I know if I should be preparing myself for a disappointment or not.
NieR Automata is coming early 2017 (barring any delays). At least it's not coming in the crowded holiday period. I like that publishers are embracing Q1 as a release time – it means I can actually take my time with games as they come out instead of rushing to play them all at once.
Last Updated: June 15, 2016