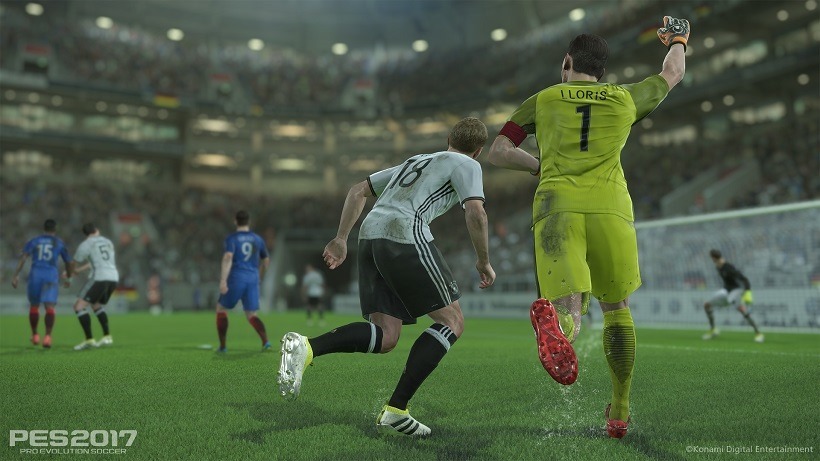 Let's be frank: Pro Evolution Soccer 2016 was the definitive football experience last year, showing that Konami still has a lot of fight let in a franchise that struggled for years to regain its previous form. Delivering a tighter, more entertaining experience, PES 2016 was blissful to play, and this year's iteration is trying to put an even better foot forward. Better AI, new features and a closer look a physicality were all on show at E3, and it left a very positive impression on me.
Before getting a little hands-on time with the highly anticipated sequel, we were treated to a short presentation showcasing some of the newer ideas that Konami is bringing to PES 2017. They've identified what made last year's iteration so great, so instead of complete reinvention have chosen for refinement instead. There's a keen focus on the inherent "triangular" tactical gameplay that football thrives on, while also introducing enhancements to the game's AI that Konami tout as revolutionary for football games entirely.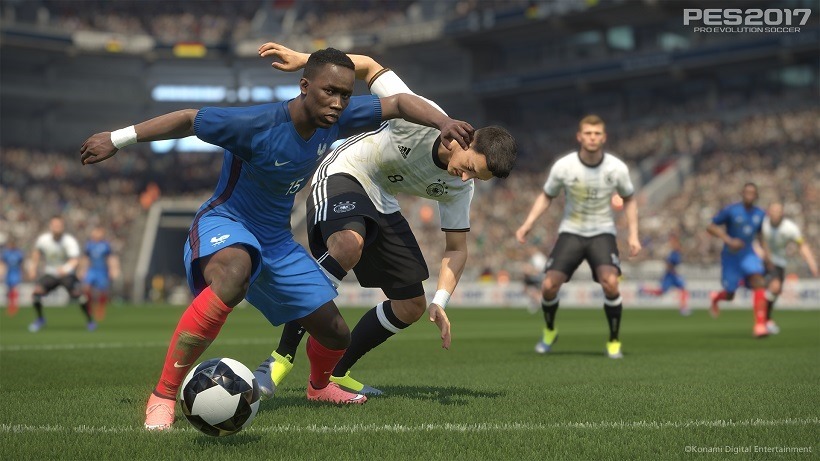 Adaptive AI is being introduced into PES 2017, and it's a simplified way of saying that you opponents will start adapting to the way you play the game. Like using the wings for attacks? AI will double up defence for the flanks. If you're accustomed to passing to a particular star player, the defence will be sure not to give him free space. It's an interesting addition that, honestly, sounds like it should've really been implemented years ago. But if it works as it's being advertised, there's definitely something game-changing about it.
Another area where PES 2017 is aiming to improve has to do with first touches and physicality. Football is all about the first touch – a great one gives a player immediate control of the ball while a bad one could, at worst, result in a loss of possession. Based on your passes and accuracy, first touches will play a massive role in the flow of the game. It'll be the difference between a quick one two and a fumbled attack, which can make or break a counter attack.
This goes hand in hand with the new sense of physicality, which governs many of the interactions players have with both the ball and other players. It's difficult trying to make football games in particular feel like the game they're representing when it comes to this department, but PES 2017 is aiming to make strides forward. Slight vibrations to the controller and a very good visual sense of how a player is reacting to both ball touches and harsh tackles bring the beautiful game alive in a way I haven't quite experienced yet. Especially after I got some hands-on time with it.
I think it's difficult for the likes of Konami and EA to continually improve on football games each year, but I must admit that PES 2017 feels like a dramatic step forward already. There's a sort of responsiveness that I now know has been lacking from previous titles, and it's going to be difficult to go back to them now. No matter where I was on the pitch I always felt in complete control of my player and the ball – even when I was fumbling simple passes and struggling to get some of the finer dribbles working to my tempo.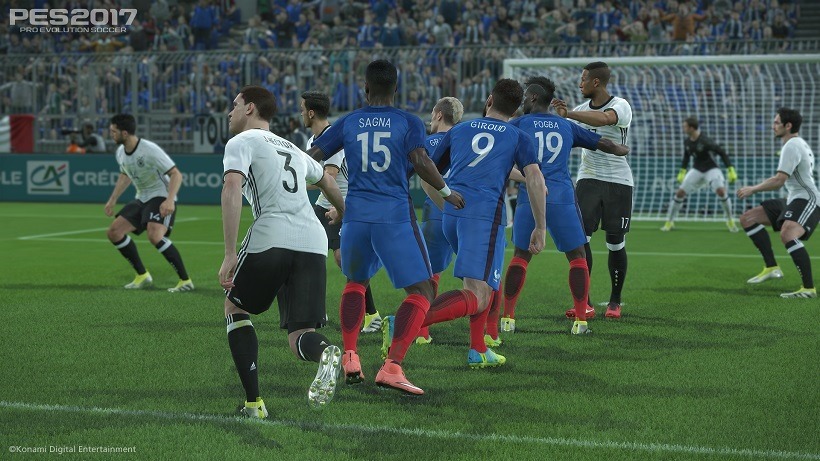 They're small but fundamental changes in the way PES 2017 feels in motion, and the game already seems incredibly better for it. Of course this year's iteration is also going to be bringing some changes to social features like MyClub, as well as introducing a much faster, simpler way for players to share files between one another (for things like custom kits, thank goodness). There's a lot of effort being poured into PES 2017 to make sure it retains its title this year.
And right now it seems on the right track indeed.
Last Updated: June 22, 2016