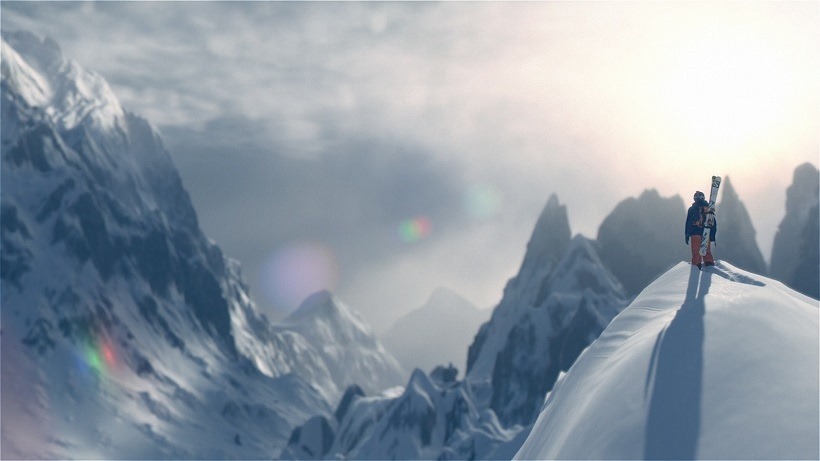 In past years, Ubisoft has generally had a good run with the final announcements at their E3 press briefings. Watch Dogs, Ghost Recon: Wildlands and more made their names known during this magical time on the stage, and this year the spot belonged to a new type of sports title. Steep seeks to cure that itch for extreme snowboarding and death defying wing suit diving, while wrapping it up in a social, sharable platform that gives the game near infinite longevity. And I'm completely on-board with it now.
I wasn't at the conference, despite the fact that Steep pressed all the right buttons an SSX fan such as myself would usually be excited about. It wasn't until later last week that Steep finally became a little more understandable, as I got well over half an hour's worth of hands-on time tearing up the snow-covered mountains of the Alps, Monte Blanc and more.
The first thing that struck me was just how big everything in Steep is. It's colossal – taking hints from all of the lessons Ubisoft has learnt in its endeavour to make nearly everything open-world. Steep embodies this design straight to the core, giving players a world in which to truly experiment in. There're secrets to explore, dangerous paths to run and signature peaks to scale, all of which make for a healthy does of content at face value.
The open-world is only as good as the shredding you're able to do in it, and Steep manages this in two ways. There are the standard courses that litter the map, offering up level-like progression and the chance to race against various ghosts to finish in medal winning positions. These events on a snowboard or skis come in your traditional flavours of races, tricking attacks and more. Wing suit events follow suit in some regard, but often ramp up the adrenaline to 11 (especially in the bone breaking challenges modes I saw right at the end of the demo).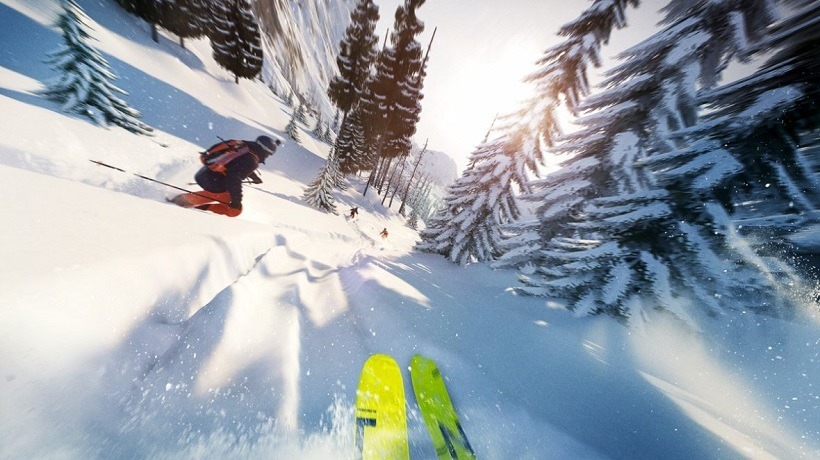 Control in a game such as this is paramount, and Steep is no different. On a board you're able to gracefully zig-zag down steep slopes, catching air on jumps with the trigger buttons and pulling off flicks and spins with the right stick. There's a neat system where a simple flick will only initiate a trick if plausible, while holding on the analogue stick will start the move regardless. This gives you full control over your rotations for the more daring souls out there, but also leaves you face first in the snow when things don't go exactly as planned.
There's a sense of calm to it all, and it's something Ubisoft Annecy wanted to recreate. The studio is located at the foot of many of the slopes they're recreating, so it makes sense for them to draw on their leisurely activities as much as they can. A core component of this is being able to share the experiences with each other frequently. Whether it be a new line they've discovered on a well documented slope or an insane run they've managed on a popular one.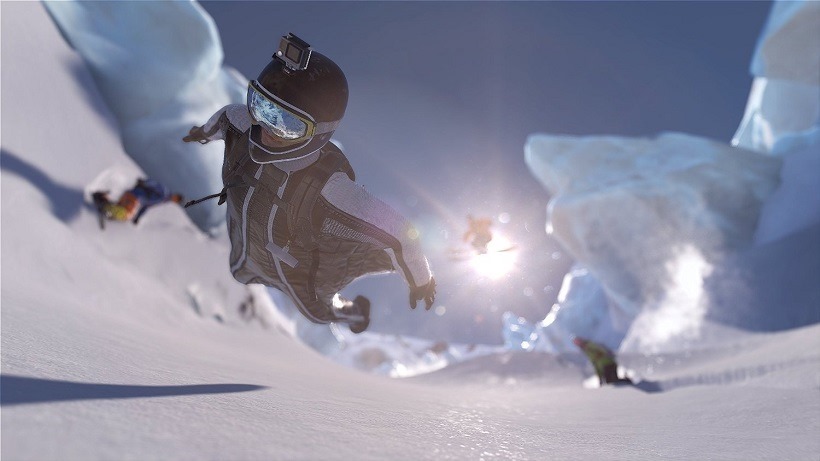 This is where Steep's more important second component breathes life into the title: Sociability. Ubisoft wants people to play Steep by sharing their experiences with friends, strangers on the internet and the community in general, and offers some tools to make this easy. The most interesting one I got to mess with was a sort of route recorder – where I could essentially create my own style of event on a route that hadn't previously been mapped, and share it online with anyone nearby.
Players within my play session could see the event listed on their map and attempt to beat whatever type of score of time I had set, leading to the sort of feverish leaderboard hunting that so many players love. Ubisoft says that players will be able to store an infinite amount of custom routes locally, but only host one of their creations at a time online. The reason behind this is as simple as you'd expect too – Steep doesn't want to turn into a gorgeous snow-capped mountain obscured by event markers.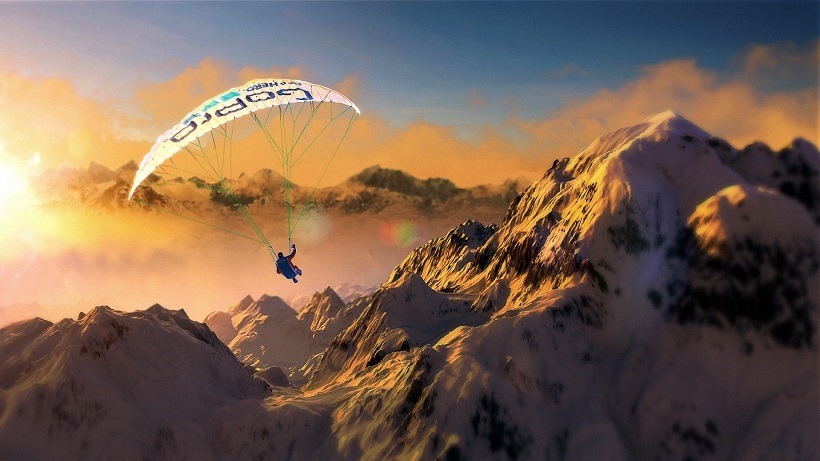 And yet this seems like only the beginning of what Annecy has planned for Steep. There're many little elements that lend themselves to making the game approachable and fun, like the way you're able to rewind runs or record them using your mandatory GoPro cam. Steep feels like the sort of title you want to play with a community, and for once it's not centred around how many headshots you've managed or what loot you've grinded for.
Instead it's all about sharing great experiences on the mountain slopes, with some tight controls and the opportunity for a snowboarding game that is reaching beyond the boundaries of its predecessors. It's a risky endeavour by Ubisoft given the somewhat niche appeal of it all, but it's certainly got the optimist in me paying much closer attention now that I've played.
Last Updated: June 21, 2016