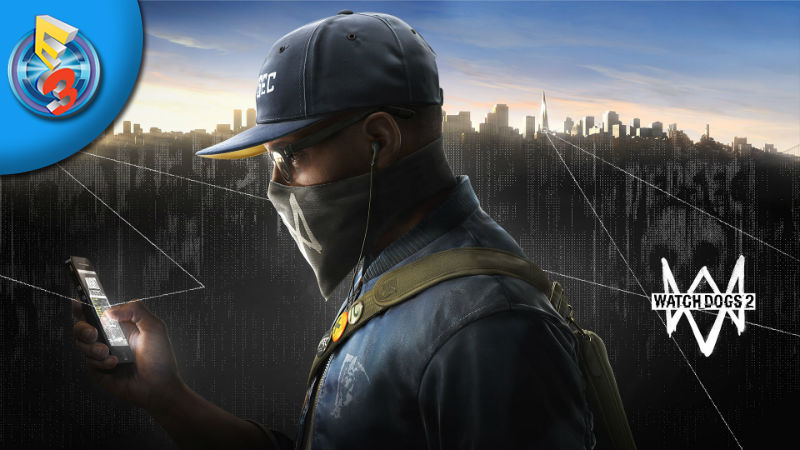 I love Ubisoft press conferences, probably because they are the most off the wall, crazy experiences. So what better way to kick things off than a weird musical number including a dancing crab and candy cane. At least, I think that's what was going on. All they were really doing was announcing Just Dance 2017, but they didn't do much more than that. Here's a trailer, though.
So things really kicked off with Ghost Recon, which is looking gloriously slick. I still think Ubisoft could do without that stupid scripted multiplayer chatter, but the game itself looks great. Just see for yourself.
Where to from there? Why, South Park, of course. This time around, the kids are done with the fantasy setting, instead playing Super Heroes. Of course a Civil War breaks out over franchising decisions, and it's all going to be a hilarious good time. Plus, if you pre-order The Fractured but Whole, you get The Stick of Truth on new generation console. Awesome offer.
Following that, it's a handful of new content for The Division, including… new outfits?
VR time next, with Ubisoft showing off a VR game that lets you play as an eagle over Paris, and another about Star Trek. It's really weird stuff to watch on a stage, but the actual experiences should be fun.
Then we found out that For Honor actually has a cool back story, and some crazy gameplay. Plus it's releasing on Valentine's Day next year, because nothing says romance like a blood rage in battle.
Remember that game hardly anyone played, Grow Home? It was a cool experimental title that Ubisoft released without much fanfare. Well, it's getting a sequel, Grow Up.
This was, of course, followed by two grown men in red zebra striped pajamas running at each other on the stage. At least, I think that's what happened. Either way, they announced Trials of the Blood Dragon.
Then it was time for Watch Dogs 2, which is looking so much better than Watch Dogs. With an increased focus on hacking, the game is pretty and hopefully offering something really different.
Finally, the end of the conference. Time for Yves Guillemot to surprise us all. But instead of giving me Beyond Good and Evil 2 like I wanted, we were shown something very different. Steep looks like a spiritual successor to SSX, and that's a good thing.
And just like that, it was all over. I love the crazy Ubisoft press conference, and Aisha Tyler is amazing, but I would have loved it more with Beyond Good and Evil. When will they give me what I want? Probably never.
Last Updated: June 14, 2016