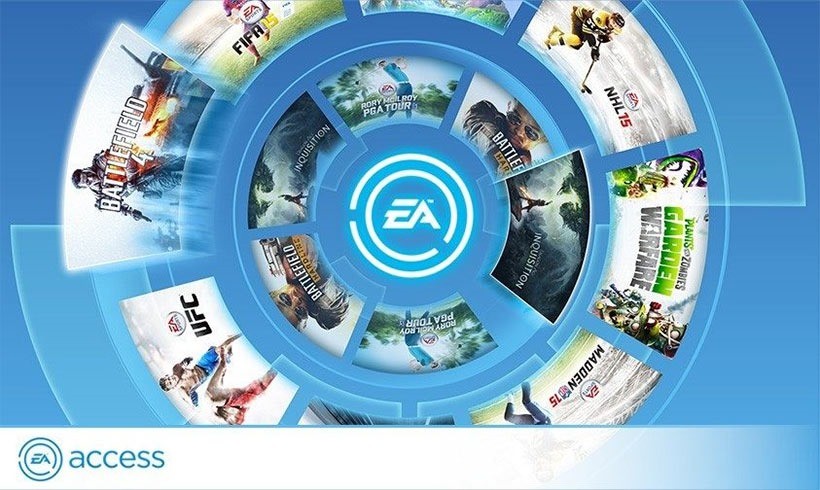 I love the idea behind EA's Xbox One exclusive service, EA Access. For just $30 a year, those who subscribe are given access to a number of games from the company's vault; slightly older games from the publisher that they're able to play through without having to actually purchase the games. It includes unfettered access to games like Battlefield Hardline, Dragon Age: Inquisition, Titanfall, Battlefield 4, FIFA 15 and more – with new games being added to the rotation every so often.
It also allows subscribers to download full EA games before they're actually out, and play them for a few hours to see if they're rubbish or not. From there, players are able to purchase the games digitally – at a 10% discount – and pick up right where they left off. Yes, it's a bit like paying for a demos, but at $5 a month or $30 for a year, it's a pretty worthwhile investment if you like the sorts of games that EA peddles.
And a lot of you seem to. According to EA, their EA Access user base has doubled in the last six months.
"EA Access is accelerating. The subscriber base more than doubled in the last two quarters; we've added five new games to the vault this year; and we're excited about what we're learning, as players engage through this service", said EA's CEO Andrew Wilson.

"EA Access is delivering strong, sustained growth", added the company's chief financial officer, Blake Jorgensen.
Of course, the cynically minded will say that without hard numbers, the stat is meaningless; twice nothing is still nothing. It's sentiment I agree with, though it's hard not to see the value in a service like this – one again, provided you like EA's games.
This year's returning-to-its-roots Need for Speed is currently available to play on EA Access, while Star Wars Battlefront goes up next week, well ahead of its official launch.
And with EA now making twice as much money on extra downloadable content than they do on retail games, It's easy to imagine this service continuing, using the cheap access to the games as a way to push even more DLC.
Last Updated: November 2, 2015