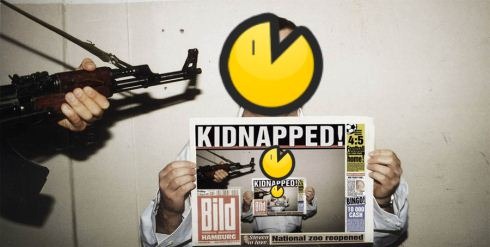 In a weird twist of logic EA Games have swooped in and stolen our much loved mascot Lagz and are currently paying us a ransom to keep him.
Don't tell EA that's not how it works, we like it this way.
Anyway as you may have already have noticed if you are incredibly eagle eyed our favourite little yellow piece of pie has disappeared from our Logo and we need your help to find him.
Lagz keeps popping back to visit and if you spot him and email his location to comps@lazygamer.co.za (Lagz Comp) you will be inline to win a new EA game everyday.
Some rules though, the Lazygamer watermark that is slapped on virtually all images contains a likeness of Lagz, that one doesn't count and you can only win one game this week.
The games we have to give away are
Monday – MySims Racing (Wii)
Tuesday – FIFA 2010 (Xbox 360)
Wednesday – NFS Shift (Xbox 360)
Thursday – Tiger Woods 2010 (Wii)
Friday -  Sims 3 (PC)
Here is an example of an image with Lagz hidden, this is an example not a real opportunity to enter. Anyone who enters with this image will be shot on sight. You have been warned.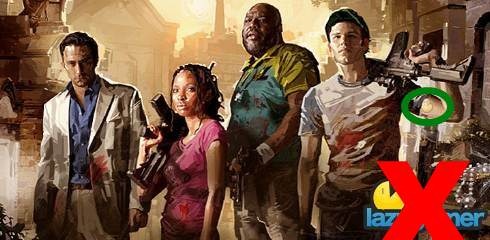 And no all the images won't be from EA titles, that would make our life to difficult and yours to easy…
All correct entries received by 10pm will go into the draw for that day, no entries carry over and this competition is only available to those from the SADC.
Last Updated: October 19, 2009