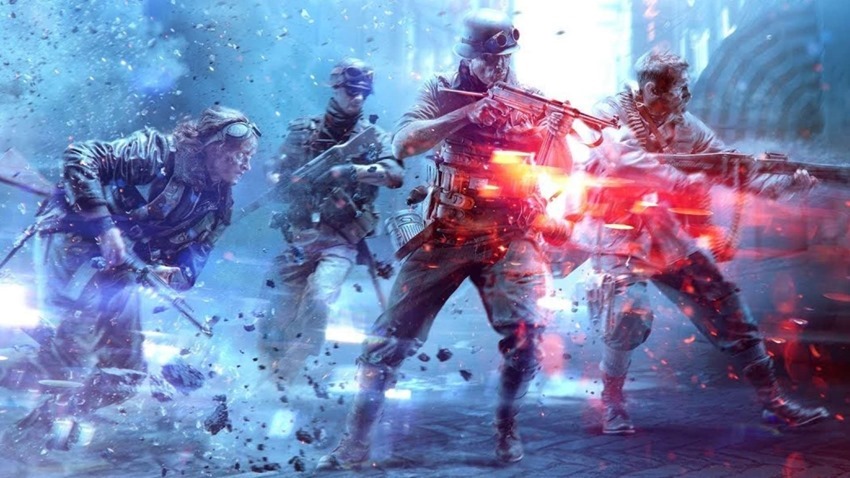 Battlefield V is coming in about three weeks, a little later in the year than the now annualised series usually lands. After the colossal screw up of Battlefront II and its microtransactions, many fans were left wondering if the new World War II game would have a hint of that sort of progression, or even include loathed pay-to-win systems. In a post detailing the game's economy, EA has tried its best to assuage those fears, saying that Battlefield V won't include any purchasable items that might confer an "unfair gameplay advantage."
"As you play and progress through Battlefield 5, you will earn Company Coin. Company Coin gives you the ability to choose items outside the base progression paths to further expand and customize your Company," EA says in the post. "You can use Company Coin to unlock choices within weapon and vehicle Specializations. You can also use Company Coin to get cosmetic items, such as jackets, face paint, and weapon skins. At launch, cosmetic items will be available for soldiers and weapons. Vehicle cosmetics will be available in the first chapter of Tides of War."
That doesn't, of course, mean that you can't buy stuff with real money. The game will also allow players to spend money to buy Battlefield currency, a second, optional currency.
"Battlefield 5 will also have an optional currency known as Battlefield Currency, which is purchased with real-world money. Battlefield Currency can be used to acquire specific cosmetic items for your Company."
That currency won't be available when the game launches, however, as EA wants players to get a feel for the economy before even having th3e option to spend more. How noble. It's not the only thing that'll be coming to Battlefield V after launch though. The game's own Battle Royale mode, Firestorm, will only be coming to the game in March next year. It's odd, especially as Battlefield is the one series that seems a natural fit for Battle Royale, with its massive squads and immense maps. The last of the game's single player War Stories will also only be made available in December.
The game is out on November 20, unless you pre-order the Deluxe Edition, which gets you access on November 15. If you happen to subscribe to EA's Origin Access Premier, you get the full game on November 9, a full 11 days early. Yes, that's three different release dates for the same game based on how much money you wish to part with. Subscribers to the basic version of that service and its Xbox One counterpart get 10 hours of access on that same date, while PS4 owners get bupkis.
Last Updated: October 30, 2018