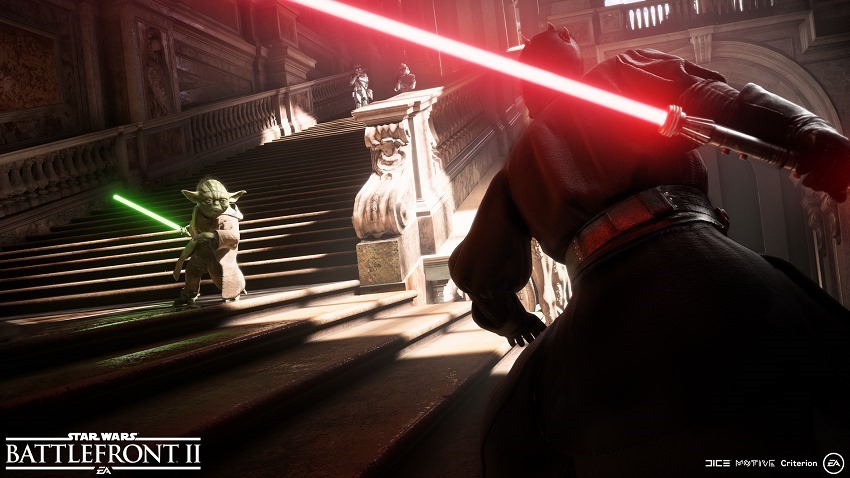 If you've ever been in doubt over how much weight your criticism carries, use today as a reminder that it's pretty strong. Following a weekend of strong criticism against many of Star Wars Battlefront II's economy features, EA and DICE are already making big adjustments to the systems ahead of the game's launch today. And even if their first action isn't addressing the biggest issue, it's certainly a step in the right direction.
Hero unlocks are one of many tiers in Battlefront II that would have required a massive time investment, one that bordered on the ridiculous. As some players began calculating, it would take roughly 40 hours of play just to unlock Luke Skywalker at his previous 60,000 Credit cost – a saving game that would've meant missing out on many loot crates, disadvantaging the player online. Other characters, such as Darth Vader, Emperor Palpatine and more were also locked in this manner, making the idea of eventually obtaining them all seem like an impossibility.
As a result, EA has slashed their pricing by 75%. Luke Skywalker and Darth Vader, for example, will now cost on 15,000 Credits (less than four loot crates), while characters such as Palpatine and Chewbacca will cost only 10,000. Battlefront II's newest character, Iden Versio, will remain locked, but have her cost slashed even lower to 5000 Credits.
It's a positive change, but also one that is definitely trying to divert attention from the more pressing issue with the game. Its loot crate economy and overall leniency towards players who pay for advantages breaks the online experience in many respects, and will take a lot more tweaking to fix. EA is hosting a Reddit AMA this Wednesday to further hear concerns from fans, so use it as a chance to speak your mind about how these systems seem overtly exploitative.
Just don't start threatening to kill some developers. Let's not be stupid.
[Update]
According to Gameinformer, EA has not only cut the cost of heroes, but also slashed the rewards players earn, making it all moot. Says GameInformer:
"…completing the campaign earned players a unique loot crate that contained 20k credits. That reward is now 5k credit"
Last Updated: November 14, 2017