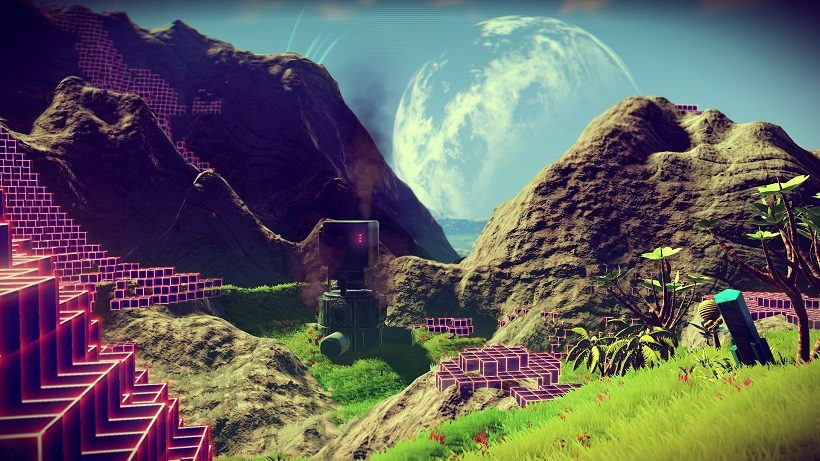 This weekend I didn't get to much gaming. I sat at a desk and looked at a whole lot of numbers, getting to some other work that kept me from my consoles. It's likely you were preoccupied too. Or otherwise you were exactly where I wanted to be, on a couch in front of the TV getting some well deserved game time in. Neither of us were, however, playing No Man's Sky. But one lucky person was.
Reddit user daymeeuhn is currently one of the only people on the planet playing No Man's Sky. The over-eager player purchased an early copy of the game on eBay for a staggering $1250, and has spent the entire weekend digging through Hello Games' procedurally generated universe. And it turns out he may have beaten the game in a time even Sean Murray might not have expected, reaching "the center" in just 30 or so hours.
In the past, Murray has talked up reaching the center of No Man's Sky's universe at the endgame. There's no singular objective in the space sim, but players will inevitably be drawn to discovering the secrets that this singular point holds. Murray has claimed in the past that journeying there could take over hundreds of hours if it's the singular focus of players, but daymeeuhn may have just blown that theory out of the way.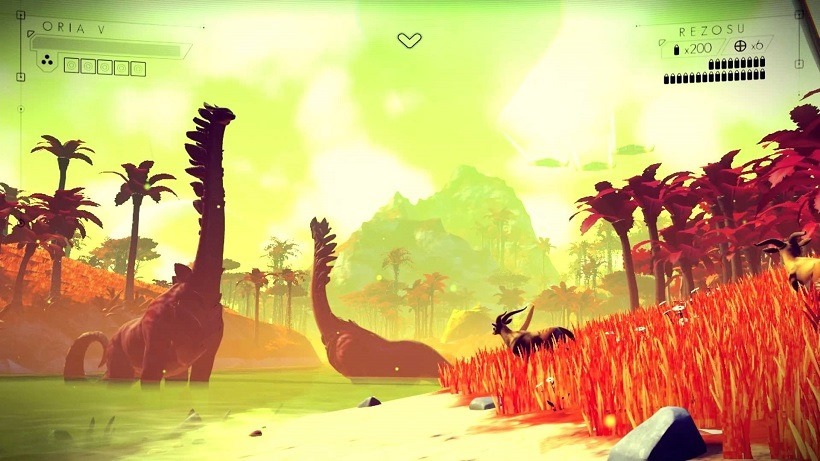 Or has he? It's unclear right now which center daymeeuhn has actually found. Reading through the (spoiler-filled) update posts on Reddit, it seems clear that the daymeeuhn has reached the center of something for sure. Whether that's just the center of the particular galaxy he spawned in or the center of the universe (as Murray refers to it) isn't actually made clear. It could even come down to daymeeuhn himself not even knowing for sure – which wouldn't be surprising given the mystery that has surpassed No Man's Sky since reveal.
And maybe that's the beauty of the game that will keep the entire game engaging for months to come, and equally the question that keeps it from living up to expectation. As Austin Walker points out in his own piece, this to and fro of expectations vs. reality is the cause of so many divisive opinions of the yet unreleased title. While some will call it the game the keeps them from playing any other games again, others will criticise it for its lack of apparent direction. Both equally valid, and equally devoid of any real evidence to support them.
Because right now only daymeeuhn can possibly know what No Man's Sky has to offer. And even his incredibly detailed Reddit posts can't tell the full story. Because he's only one player, and the effect that No Man's Sky will have on thousands on launch day will invariably be different to his. That's not exclusive to No Man's Sky, but it's probably more central to its reception more than any other in recent memory.
Last Updated: August 1, 2016