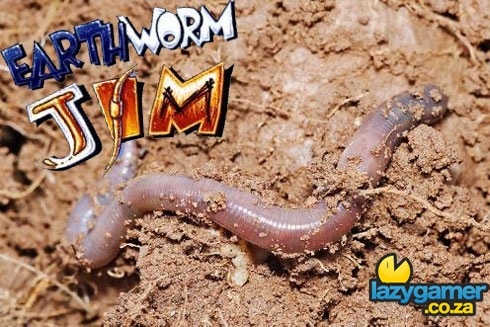 According to some random guy on the internet, Earthworm Jim 4 is happening. This isn't the HD remake we told you of previously, but rather a wholly new game, continuing the franchise.
Random internet guy apparently spoke to Doug TenNapel – the character's creator -  who divulged the following information…
The Earthworm Jim feature film I had no idea was happening is now no longer happening
Earthworm Jim 4 is coming
It's destined for the Wii
What do you make of this information, the veracity of which could only be ascertained by hanging random internet guy up by his ankles, covering him in peanut butter and loosing wild ferrets upon him?
I'm starting to warm up to the idea, to be honest – even if it is a Wii title. It's a time of revival for heroes of a bygone 2D era, I suppose. With Sonic getting the 2.5D, old-school treatment in Sonic the Hedgehog 4, New Super Mario Bros reminding the world just how incredibly fun 2D platforming can be and a new Rocket Knight on the way, maybe this could actually work.
As long as it's better than the evil that was unleashed upon unwitting gamers in the form of Earthworm Jim 3D.
Source : GoNintendo
Last Updated: April 30, 2010