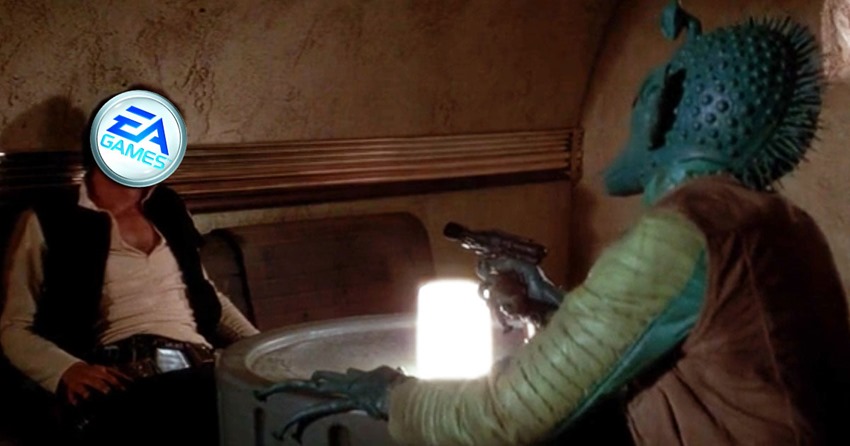 Guess who's about to say hi to Star Wars 1313 in video game purgatory? According to sources familiar with the development on an ambitious Star Wars sandbox, EA's stab at the franchise and a galaxy far, far away is pretty much dead. So says Kotaku, as the project seems to have been put to rest after years of development and several casualties along the way.
What originally began with Dead Space developer Visceral Games, would go on to claim that studio and see development shifted over to EA Vancouver and spearheaded by Uncharted director Amy Hennig. The open-world Star Wars game (codenamed Ragtag) would eventually see Hennig part ways with the company, with the project eventually being rebooted as EA Vancouver looked for a new angle to work from. "It has become clear that to deliver an experience that players will want to come back to and enjoy for a long time to come, we needed to pivot the design," EA said a long, long time ago.
A development team from across EA Worldwide Studios will take over development of this game, led by a team from EA Vancouver that has already been working on the project.
That would eventually lead to EA Motive joining the Vancouver staff to help out, with Jade Raymond pitching in as well for the renamed Project Orca. Now, EA has a different plan for the future of licensed franchise as Kotaku says that a smaller-scale Star Wars that could be out in the later part of 2020. One good bit of news to come out of this debacle?
EA retained all the staff who had worked on this game, with zero lay-offs following in the wake of the Star Wars sandbox cancellation. A pity then, that the game will never see the light of day. It had a premise that at least sounded fun, giving players a chance to step into the boots of a smuggler who found themselves caught in the crossfire of the war that had played out across the stars.
After so many games starring as a Jedi, grabbing a blaster and always firing first would have been a welcome change of pace. Still, at least we've got Respawn Entertainment's Star Wars game to look forward to, right?
Last Updated: January 16, 2019