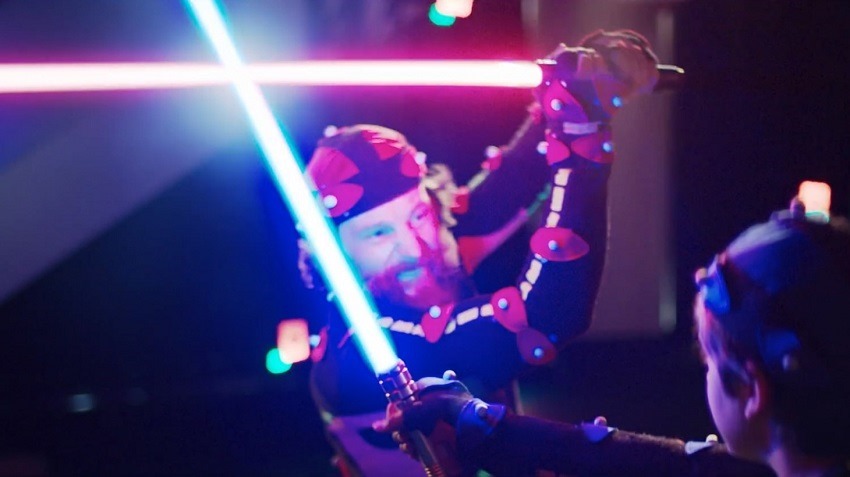 EA and Star Wars haven't had the best relationship since their deal started. Both of DICE's Star Wars Battlefront titles have been plagued with unique issues, the first with a lack of content and the latter still feeling the effects of its terribly designed progression system at launch. Visceral Games was working on a Star Wars title of their own, before the Amy Hennig led studio was closed down and their game cancelled. Respawn Entertainment, the creators of Titanfall, are hoping that won't happen to them. And it might not, if a new rumour for the game is indicative of its progress.
Reddit user Xyzsvtabc claims to have attended a recent Star Wars Marketing presentation, at which several details for Star Wars Episode IX, the new Mandelorian series and Jedi Fallen Order were revealed. The details are given by memory, with the user even admitting to not remembering certain details. But what they do remember lines up with some prior information. Right now EA and Disney are expecting Respawn's title to launch at the end of 2019, with the game taking place five years after the events of Revenge of the Sith and the execution of Order 66. Both of which Respawn revealed at E3 earlier this year.
Additional details point towards the inclusion of some characters only found in some extended lore. The user recalls hearing about the Ninth Sister, which could very well just be a mishearing of the Nightsisters from both The Clone Wars and Star War Rebels. There's also mention of the Inquisitors, which were big players in Rebels in all seasons as an Imperial force tasked with hunting down Jedi that survived the initial purge. You might also play as a Jedi Padawan named Cal, who has a female mentor named Ceres.
Now this could all just be wild speculation, but some corroboration from notoriously accurate Star Wars leaks site Making Star Wars lends it some credibility. The site in question only confirms details regarding both the upcoming film and series, but it seems plausible that if that information is correct that details about the game from the same presentation should be too. It's not enough to call this all concrete, but it' certainly elevates it above just rampant speculation.
We'll likely hear more about EA's plans next year during E3.
Last Updated: December 4, 2018