This past weekend tournament host Mega8 ran their online qualifier for the Winter Cup, a continuation of the seasonal tournaments featuring South Africa's biggest esports titles. Earlier in April we saw the Autumn Cup feature CS:GO where the big announcement was the upcoming Dota 2 Winter Cup which would feature a R250,000 prize pool.
Teams once again entered a Swiss Bracket battling it out throughout the weekend to see who would qualify for that top eight. It would be one of South Africa's first big Dota 2 tournaments since the departure of the famed Bravado Gaming Dota 2 who reigned supreme until their loss at last year's Telkom DGL Masters Grand Final where they were finally laid to rest by White Rabbit Gaming. This year marks an interesting year for Dota 2 as Energy Esports are back, Bravado are pushing to regain former glory under a new lineup, and White Rabbit Gaming are holding the top position firmly.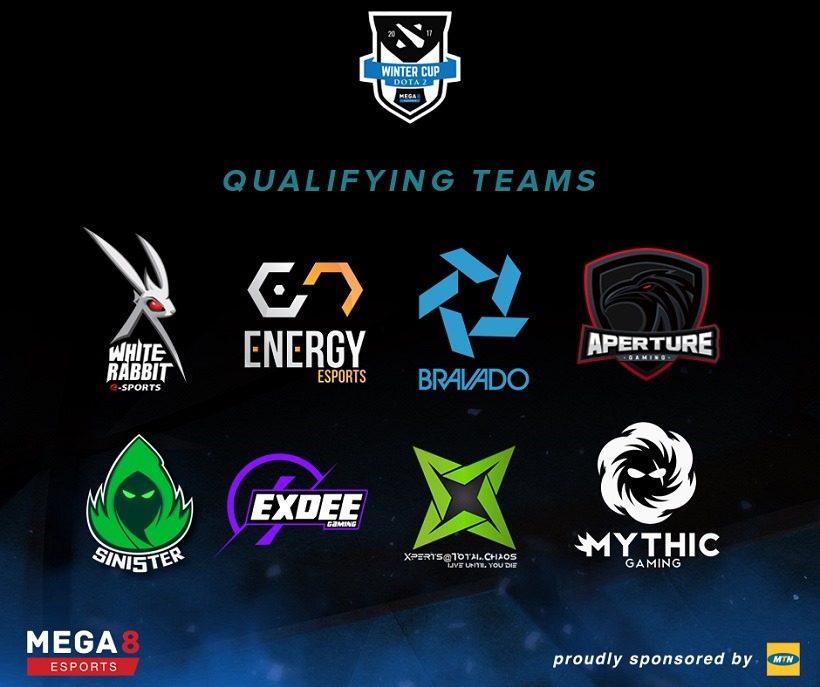 Image via Mega8
The competition kicked off on Saturday morning bright and early as the Swiss Bracket got underway. White Rabbit Gaming secured an early top seed winning their first three games comfortably and qualifying after day one. Bravado Gaming, Energy Esports and Exdee were in the spotlight as Bravado had recently traded rosters with the Exdee lineup in the hopes of continuing their dominant form in local esports. White Rabbit Gaming took a clean sweep of 3-0 defeating Exdee, Pulse and Ventus followed by Energy Esports who also had a great start besting Mythic, XTC and Aperture Gaming. Bravado Gaming lost a map to Aperture with both teams qualifying after a weekend of play.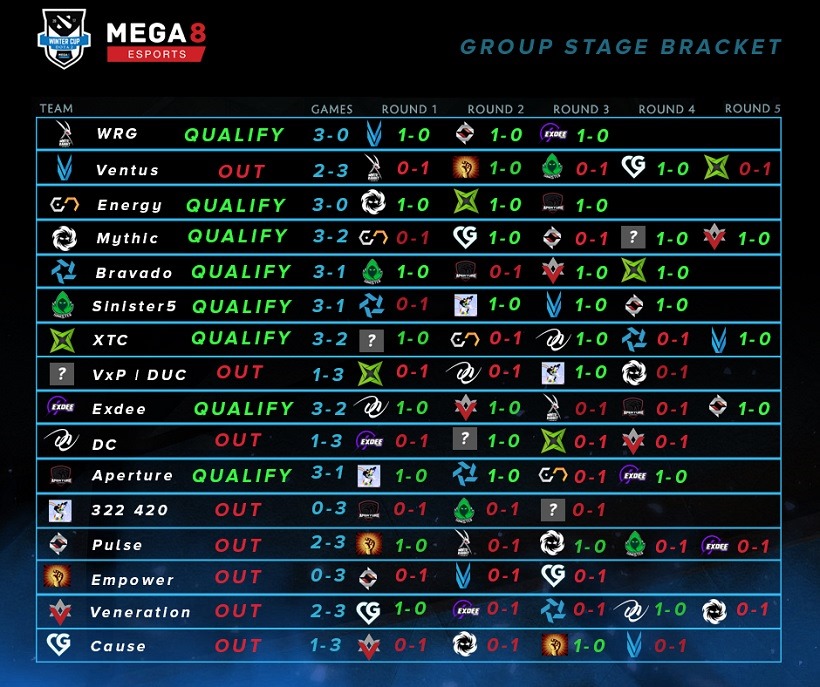 Image via Mega8
With White Rabbit Gaming filling the shoes of a dominant Bravado of days gone by it's going to be an interesting year of Dota 2, an esport which hasn't seen a much love since the crazy days of 2013. Energy Esports are strong contenders leading up to the final on May 26th making for an interesting tournament which will, for once, not feature a Bravado vs. Energy Esports final (or will it?).
Like esports?
Check out esports central
Last Updated: May 15, 2017