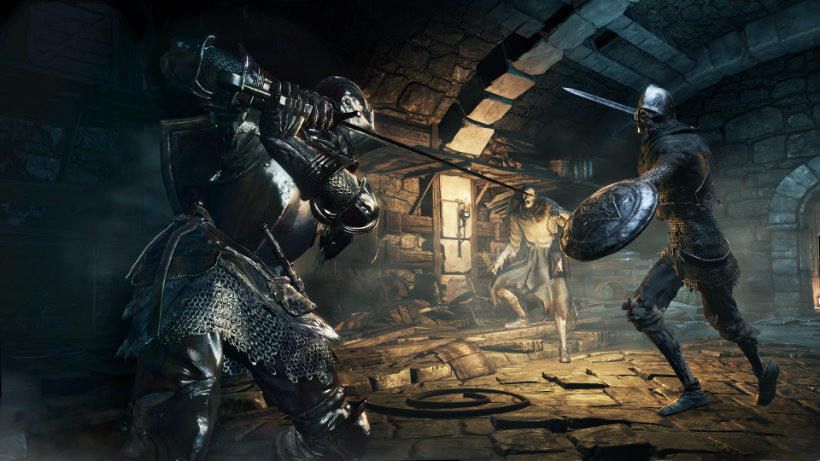 Dark Souls 3 is being released in the West in just a few weeks. There are tons of Let's Plays available online and the game looks incredible. In preparation for its English release, a new trailer has been released. Unfortunately, I'm not sure it does anything to build excitement for the game.
I'm sure this fits in with the lore somehow – it must be the backstory for a boss players will encounter. However, it feels incredibly out of place. The style reminds me a lot of the Dante's Inferno animations from a few years back, and it looks like something that would do well as promotion for a game like Darkest Dungeon rather than Dark Souls 3. Based on the vibe of the video, it seems like something built more for Bloodborne rather than Dark Souls. In fact, it feels like an animated short that was already created and then shoehorned into the Dark Souls marketing plan. What was Roth thinking with this?
Dark Souls 3 is the last Dark Souls game that we can expect to see. I'm assuming From Software is already working on a sequel to Bloodborne, and probably more new franchises as well. But let's not get ahead of ourselves – Dark Souls 3 is looking great and I'm sure will make fans incredibly happy. From what I've seen of the game thus far, it seems like a throwback to Dark Souls in many ways, while learning from the lessons of Bloodborne. It really is worth being excited about, even if this random trailer doesn't do it justice.
Of course I could be wrong. Do you think this short adds to the lore of the game? Would you watch an animated series like this about Dark Souls, or should they stick with the dark and gloomy look it usually has?
Last Updated: March 31, 2016