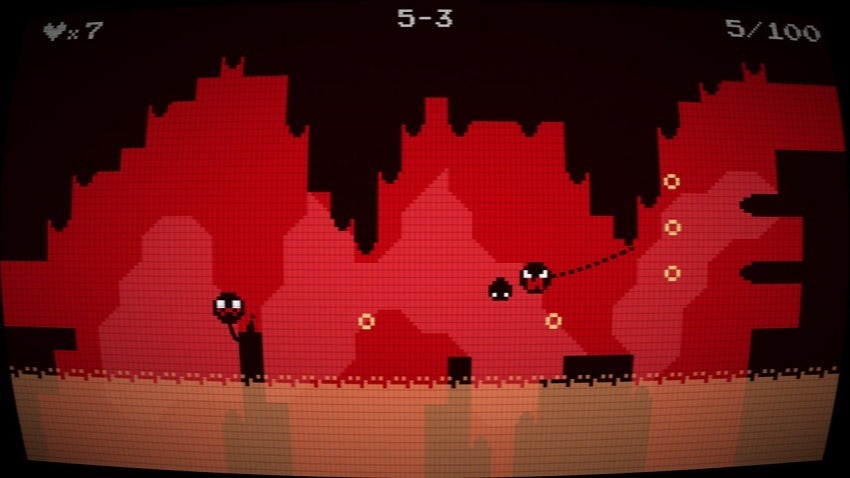 Edmund McMillen is wonderfully strange, and that's expressed no better than through the games he's helped create. Super Meat Boy was brutally challenging but dedicated to telling the tale of a cube of meat, while the Binding of Isaac delved deeper into more psychological torment with randomised levels and captivating rouge-like gameplay. So it's no surprise then that his latest project, in conjunction with Closure's Tyler Glaiel, looks just as out there. And as a result, just as exciting.
The End is Nigh is another platformer that McMillen and Glaiel actually started during a Game Jam in December. A little burn out from working on 0urboros, a procedurally-generated platforming shooter that McMillen says is still coming, the Super Meat Boy designer relished the chance to dabble in more strict, level-based design again. And so The End is Nigh was born, with a full 600 hand-crafted stages and 20-plus mini-games for you to enjoy as early as next month.
The first gameplay trailer for the game is also incredibly genius. Take a look.
Not entirely sure what that platforming black blob is all about? Neither was I, and I'm pretty sure McMillen's explanation won't make it that much clearer to you either.
"Follow Ash as he flops his way through a future of pain and suffering. Feel his stress levels rise as you throw him into an endless swarm of decaying, mutant animal-like creatures and help aid his final epic quest… to simply make a friend (out of pieces of people he finds along his journey).

"Oh, also you collect video game cartridges and tumors! if that does anything for ya."
Certainly sounds like something from McMillen, which immediately makes me interested in it too. The End is Nigh is out on Steam next month, July 12th to be exact.
Last Updated: June 8, 2017