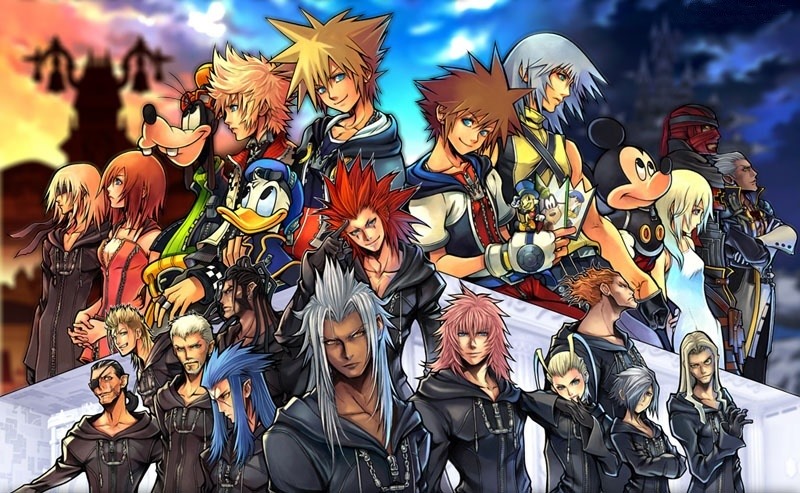 Believe it or not, despite really, really wanting to, I've not ever played a single Kingdom Hearts game. This wasn't necessarily by choice. The first one came out on the PlayStation 2 back in 2002, and, well, I didn't have Sony's second console, so I had to stand by idly as my friends went on and on about how amazing it was.
Fast forward a few years, and you have a series that knows diddly-squat about rounded numbers. Seriously, what's the big deal Square Enix? Couldn't you have just stuck to, I don't know, Kingdom Hearts 1, Kingdom Hearts 2, and so forth? Even the Metal Gear Solid series for example, despite jumping back and forth in the timeline with each game, still follows a solid (heh) sequence of numbers.
Anyways, back to my point – I've never played a single Kingdom Hearts game. The series just seems a little too confusing, and I wouldn't even know where to start to be honest. That, and I'm not exactly about to run out and buy older consoles just to get in on the action.
Thankfully, I won't have to, because next year, Square Enix are releasing the entire series in a collection for the PlayStation 4 (via Polygon). Praise Mickey!
Celebrate 15 years of KINGDOM HEARTS with this essential HD collection featuring six unforgettable KINGDOM HEARTS adventures:

KINGDOM HEARTS FINAL MIX
KINGDOM HEARTS Re:Chain of Memories
KINGDOM HEARTS 358/2 Days (HD remastered cinematics)
KINGDOM HEARTS II FINAL MIX
KINGDOM HEARTS Birth by Sleep FINAL MIX
KINGDOM HEARTS Re:coded
Kingdom Hearts HD 1.5 + 2.5 Remix (seriously, who names this stuff?) will be out on the 31st of March. Before that however, in January, fans of the franchise can look forward to getting their hands on Kingdom Hearts 2.8 (SERIOUSLY?).
Aqua has been trapped in the Dark World since the events of KINGDOM HEARTS Birth by Sleep. Now, in KINGDOM HEARTS HD 2.8 Final Chapter Prologue, her story continues in a brand new KINGDOM HEARTS adventure.
All of this I suppose, is all to build up hype for the release of Kingdom Hearts 3 (finally, a rounded number). When's that coming out? Who the hell knows. It was rumoured to launch last year, and spoiler, it didn't. I think 2017 seems like a solid bet though.
In the meantime, I can at least look forward to playing through the entire series. It's going to take me hundreds of hours, but if what I've heard is true, it'll all be worth it. I don't see why I wouldn't enjoy it anyway. I love Square Enix, and I love Disney. Together? Sounds like a winning combination.
Last Updated: October 28, 2016