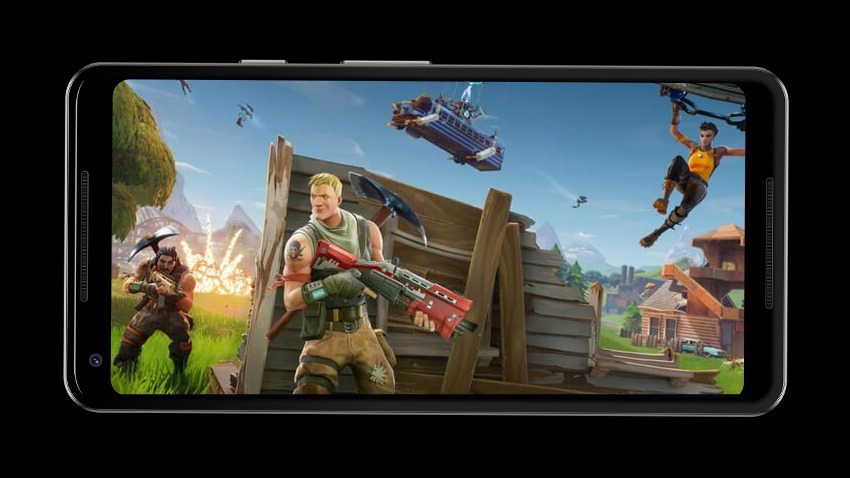 Battle Royale du jour Fortnite has yet to launch on Android devices, with many rumours suggesting that when it does, it'll be exclusive to Samsung phones for a while. New rumours even suggest that the version that'll launch will even use Samsung's own In-App Purchase SDK. Other rumours said the game would bypass Google's Play Store.
Epic has now confirmed that it'll indeed be skipping a release on the Play Store, and it's all down to money. Google grabs a tidy 30% slice of the income from games released on its Play Store, and Epic would prefer to cut out the middleman.
"Epic wants to have a direct relationship with our customers on all platforms where that's possible," Epic Games president Sweeney told The Verge. "The great thing about the Internet and the digital revolution is that this is possible, now that physical storefronts and middlemen distributors are no longer required."
On Apple platforms, Fortnite is only available through the App Store, but that's because it's the only way for apps to be distributed on phones that haven't been tampered with. On Android devices, users can choose to install apps from other sources. Epic isn't too keen on losing 30% of their revenue to Google though.
"The 30 percent store tax is a high cost in a world where game developers' 70 percent must cover all the cost of developing, operating, and supporting their games," Sweeney says. "There's a rationale for this on console where there's enormous investment in hardware, often sold below cost, and marketing campaigns in broad partnership with publishers."
That cut doesn't make much sense on open platforms like Android though.
"30 percent is disproportionate to the cost of the services these stores perform, such as payment processing, download bandwidth, and customer service," Sweeney says.
Of course, there are questions of security, as well as questions on how the Android version will stay updated. Installing software from outside of the Play Store could potentially invite unwelcome risks. In this case though, it's hardly different from the PC version which is installed outside of Steam. If users make sure to only get their APKs from the official source, there shouldn't be any problems. As for updates, they'll probably not be automatic, but the game should at least notify players when one is available to download.
"We're confident Android will be similarly successful," Sweeney adds. "Most importantly, mobile operating systems increasingly provide robust, permissions-based security, enabling users to choose what each app is allowed to do: save files; access the microphone; access your contacts. In our view, this is the way all computer and smartphone platforms should provide security, rather than entrusting one monopoly app store as the arbiter of what software users are allowed to obtain."
What do you think? A good move by epic, or a risky one? For one thing, the game will get a little less promotion by not being featured on the Play Store, but at this point, does it really need any more marketing?
Last Updated: August 6, 2018