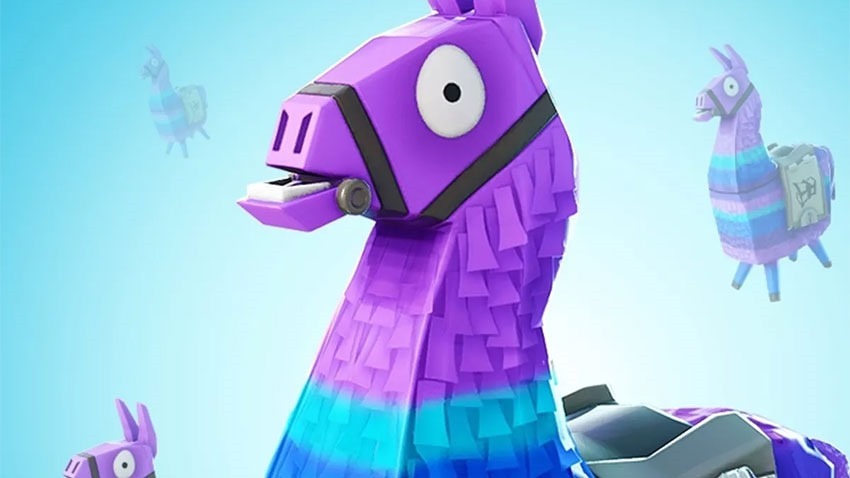 Last week, we told you that the major platform holders – that's Microsoft, Sony and Nintendo – had made it so that in the future, publishers wouldn't be able to release games on their hardware that didn't explicitly disclose loot box odds. Joining them would be a number of publishers aligned to the ESA, who also pledged to disclose loot box odds in the future. Those publishers include Activision Blizzard, Bandai Namco, Bethesda, Bungie, Electronic Arts, Take-Two Interactive, Ubisoft, and Warner Bros.
Conspicuous by its absence is Epic Games. Now, in a separate statement, they've said they would be implementing a similar policy in future.
"Earlier this year, the Fortnite Save the World team made a change that showed players every item that they would get in a paid llama before opening it," Epic said in a statement to Gamesindustry.biz. "Earlier this week, the team at Psyonix announced a similar change coming later this year to paid crates in Rocket League. Going forward, we're committed to the same transparency for player purchases in all Epic Games titles."
Another company missing from the list of publishers is THQ Nordic, they, however, have not committed to a similar policy. The reason? They don't need to – as they've not used loot boxes in the past, and have zero inclination to implement them in the future. Here's what they said on Twitter:
THQ Nordic GmbH and THQ Nordic Inc. have not made a commitment on loot box odds disclosure, because a.) we have not been asked by @ESAGovAffairs for a statement ahead of their publication, b.) we currently do not have a single game with loot box mechanics published and c.) we do not plan to implement casino-styled mechanics in our games.
Last Updated: August 12, 2019