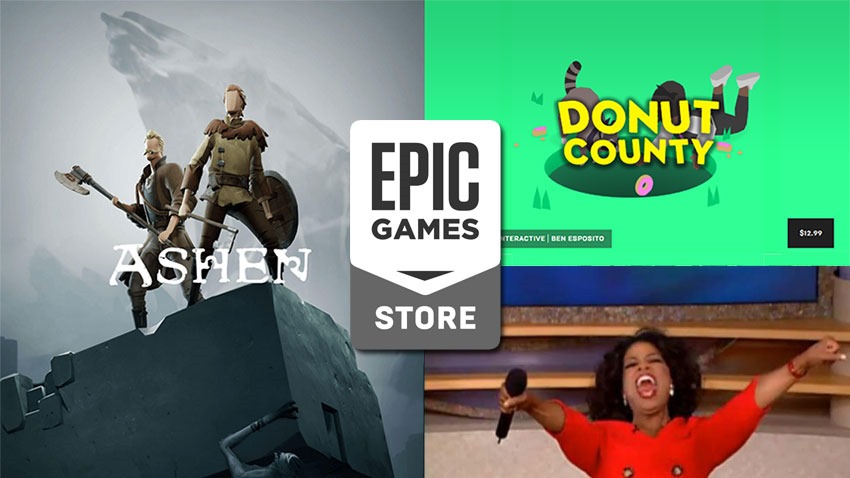 I may make fun of PC gamers for spending ludicrous amounts of cash on their hardware so that their old games can look great, but I have to concede one point to that platform when it comes to actually buying games: You lucky buggers can actually get a refund if your purchase happens to be rubbish. If Steam is your hub of choice, you can get your money back easy enough provided that you've spent less than two weeks with or less than two hours on any given game.
If you're on Xbox One or PlayStation, all you get is sorrow and the sound of the big boys laughing at you. Steam's refund policy is a great piece of consumer protection, one that new kid on the block Epic Games Store wants to emulate with their marketplace. Their system is pretty much exactly the same as Steam's "any reason" policy: Buy a game, and you've either got two weeks or two hours to try it out and see if you like it. "Any game your purchase through the Epic Games Store is eligible for a refund," the Epic Store policy says.
If you receive a refund for a game, you will also receive a refund for all in-app and downloadable content purchases you made through the Epic Games store for that game, so long as that content has not been consumed, modified, or transferred.
The catch here, is that if you've been banned from a game or Epic reckons that you're abusing the refund system, then your cash-back claim is deader than disco. That being said, Epic stated that if you bought a game and it happens to go on sale within the refund window, you can claim back for what you paid and then use that cash to buy the game at its sale price, without having to worry about raising any flags in the process.
So far, the Epic Store looks like some good solid competition to Valve's grip on the digital marketplace with their Steam platform. Developers are embracing Epic's more generous split between hosting their content and actual sales, with industry heavyweights such as Ubisoft looking set to ditch Steam entirely.
Throw in some refund policies like the one mentioned above, and the Epic Store might just benefit everyone who uses it.
Last Updated: January 14, 2019