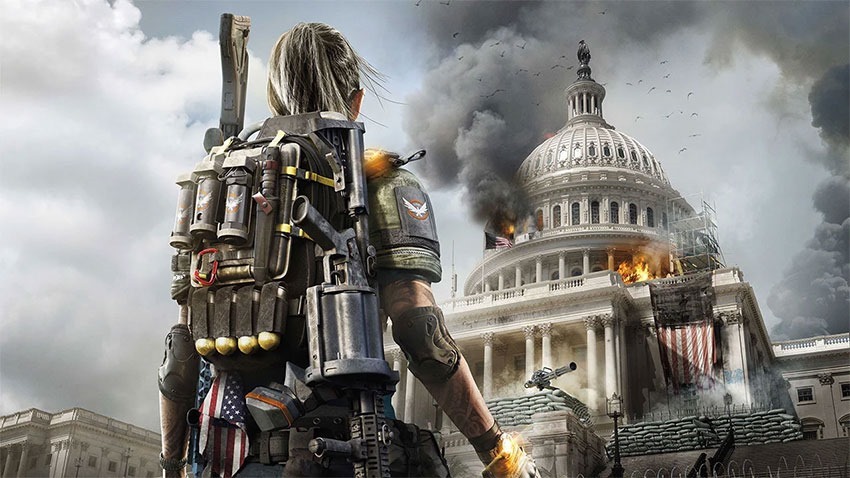 In December last year, Fortnite and Unreal engine maker Epic launched its own digital PC game store. While it's still admittedly a little barren, I don't expect that to continue, because what Epic has done to sway developers and publishers over to their storefront is pledge to take a lot less money from sales.
Traditionally, Valve takes a 30 percent cut from all sales on steam. They recently changed that to a tiered system that saw them take a smaller cut, but only when sales exceeded a threshold. Epic, meanwhile, is letting publishers and developers keep 88 percent of sales value, which is a tempting proposition. It's mostly drawn in indie developers who frankly need the extra income, but it seems Epic's plans are starting to entice the bigger players.
Ubisoft has now announced that it'll skip steam for its impending online shooter, The Division 2. The game had a now removed Steam Page, with a Ubisoft representative saying "We have no plans currently on releasing Tom Clancy's The Division 2 on Steam."
Ubisoft has also said that it'll partner with Epic "on additional select titles to be announced during the coming year."
"We entrust Epic to deliver a smooth journey for our fans, from preordering the game and enjoying our Beta to the launch of Tom Clancy's The Division 2 on March 15," Ubisoft's Chris Early, vice president of partnerships, said in a press release. "Epic continues to disrupt the videogame industry, and their third party digital distribution model is the latest example, and something Ubisoft wants to support."
I know many PC gamers are still hesitant to step away from Steam, but I think it's time to embrace the plethora of launchers and services available now. It's not going to change, and I honestly think it's about time Steam's stranglehold on PC game sales was properly disrupted.
The Division 2 is scheduled for release on PlayStation 4, PC, and Xbox One on March 15.
Last Updated: January 10, 2019