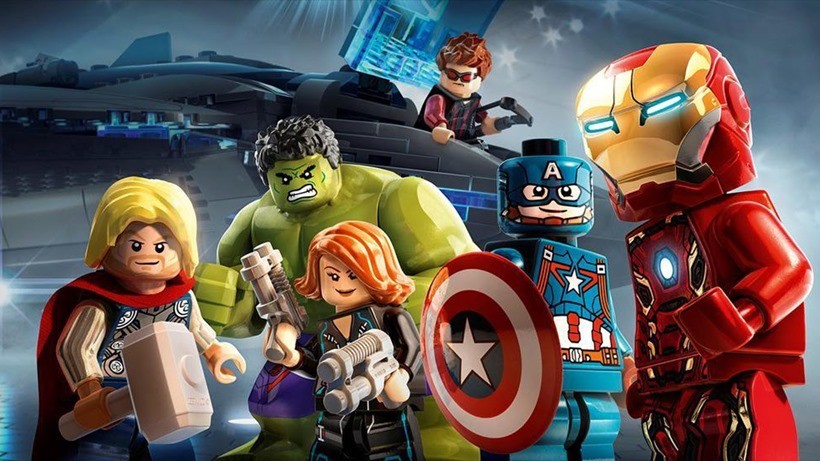 It's been ten years since the first Lego adaptation of a big screen property hit shelves. An entire decade since Lego: Star Wars popped up and urged players to use the Force. And since then, the franchise has exploded with licensed properties. Just like that chap's head in Screamers when Michael Ironside looked like he was having an aneurysm.
Indiana Jones, Harry Potter, Jurassic Park, Lord of the Rings and more movie properties have all gotten a four-stud tie-in game. And by the unholy power of Duplo, they've been rather uniform in design and gameplay. One thing that Lego games as of late have had going for them however, is that there happens to be a sheer ton of content shared between each title.
Especially when it comes to the Lego games that features a cast of numerous super-powered folks who dress in tights and spandex. Lego Batman 3 for example, had everyone from the Caped Crusader to director Kevin "Tusk" Smith. For real. And that's the thing that I like about these Lego games. If you've played one, you've played them all. And while they are geared for kids, it's the fan service content for adults that makes them shine.
And that fan service extends to the cast of characters. Now don't get me wrong, as I'm well aware that most characters are merely cosmetic reskins of previous rosters. But still, I like seeing comic book characters get some of the spotlight, albeit even in Lego form. Lego Marvel's Avengers will once again assemble pretty much all of Earth's mightiest mortals, including the Omega-level threat of the most unstoppable character in comics. A character that even Doctor Doom fears: Squirrel Girl. And friends! Here's the rest of them:
Agent Carter – The World War 2 agent who had that kickass TV series earlier this year
Fin Fang Foom – A gigantic dragon. Who wears underpants
Crimson Dynamo – Pretty much a Soviet Union holdover, the Russian Iron Man. But powered by Communism
Mantis – Telepathic plant-master and Guardians of the Galaxy team member
Crossbones – Captain America foe, a highly skilled mercenary who'll work for anyone if the price is right
Moon Boy and Devil Dinosaur – Proving the theory of Intelligent Design wrong in the best way possible
Skaar – The son of the Incredible Hulk, and a survivor of the Planet Hulk storyline
Squirrel Girl – Seriously, she took down Doctor Doom. With squirrels
Wendigo – Canadian version of the Hulk, but based on a horrific cannibalism myth
Korvac – Rubbish antagonist of an overrated storyline
Iron Man Mark 38 armour AKA Igor – All the support that you'll ever need
Lego Marvel's Avengers is out on January 26 next year. There're apparently over 250 characters inside of it, and none of them are me. Because I'm just too real to handle. That's what I whisper to myself at night anyway.
Last Updated: December 2, 2015