Red Death will see people attempting to flee the planet after a nuclear apocalypse and is free to all owners of Civilisation 6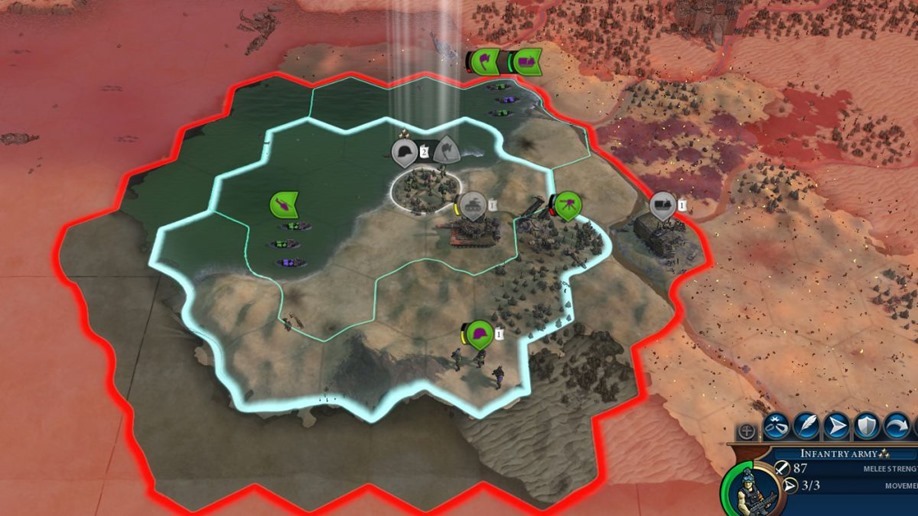 Even when you think the Battle Royale hype train is about to reach the last stop on the track, the genre just keeps on finding more obscure towns to stop at along the way. When the craze reached Tetris, we thought that would be the end of it. Where else could people fighting to the death in an ever-shrinking arena go from there?
Sid Meier didn't like your tone there, sport. Guess he's just going to have make a battle royale mode for Civilisation 6 now.
Red Death will be a free update to all owners of the original game, but don't get it confused: This isn't your dad's Civilisation. In fact, you won't be trying to build your own civilisation at all, instead opting to flee it as you attempt to escape the ever-encroaching radioactive dust cloud that's surrounded the general vicinity that you and up to 12 other players have settled in. Players have mobile combat units that must protect a civilian unit and if those civvies meet an untimely end, well then you'll be labelled a poor leader and kicked out of the game (although I suppose the in-game explanation is that your civilisation has been crushed).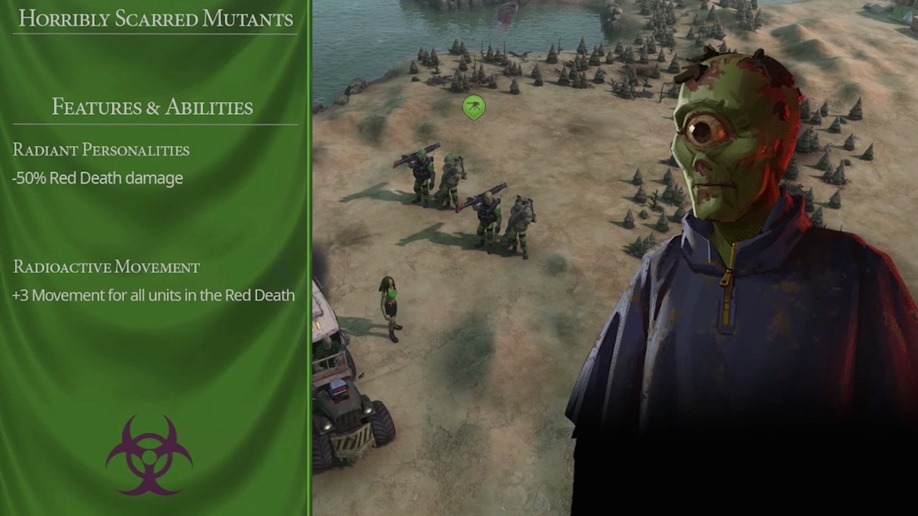 To ensure you survive the Red Death, you'll need to explore the map one turn at a time to discover resources that might give you an advantage over the other players you're slowly being driven towards. Honestly, it's a pretty novel idea for a game mode in Civilisation 6 and I can imagine a lot of very intense situations cropping up mid-game. It's not often in battle royale games that you could potentially negotiate your way out of a dangerous situation, but Civilisation 6 is clearly trying to best adapt it's notoriously savage multiplayer into a new genre and it sounds like it could work swimmingly. Be sure to let us know if you've tried your hand at Red Death, I for one am interested to know how it plays out.
Last Updated: September 11, 2019