Do you like money? Do you like spending it even more? Well good news then, as the month of March is going to leave your bank account more broken than a launch week edition of Batman: Arkham Knight on PC! So without further ado, let's get this month rolling already.
The Nintendo Switch console launches – March 3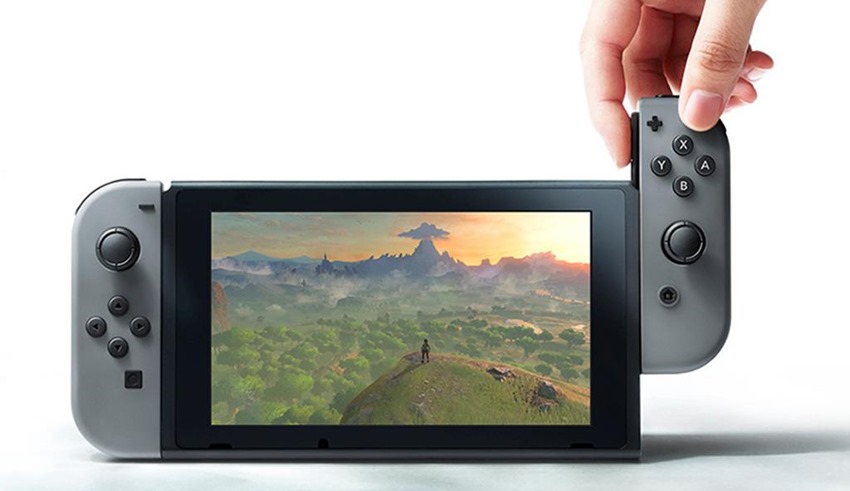 There's nothing like a new video game home console system with which to kick off a new month, and Nintendo is unveiling their biggest gun in many a year this Friday! At home in your living room or in your hands as you go for a walk, the Switch is Nintendo's latest device that is looking to appeal to a new market with mobile habits as it sweeps the Wii U blunders of the past under the rug.
I Am Setsuna (Switch) – March 3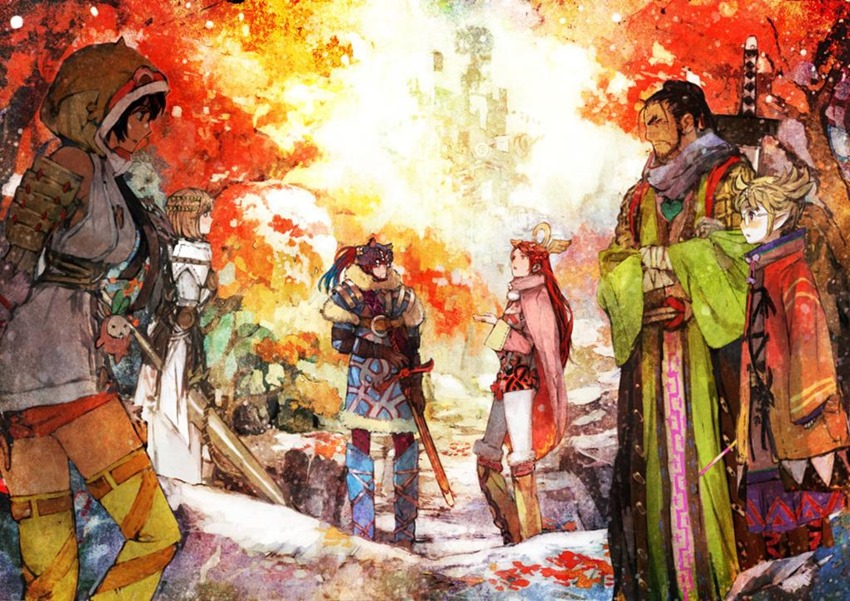 Old school JRPG action meets new school hardware on the Nintendo Switch as Square Enix ports their gorgeous hit from last year on over. Take a journey with Setsuna as she prepares to make the ultimate sacrifice in attempt to rescue the people of her land in this powerful tale.
Just Dance 2017 (Switch) – March 3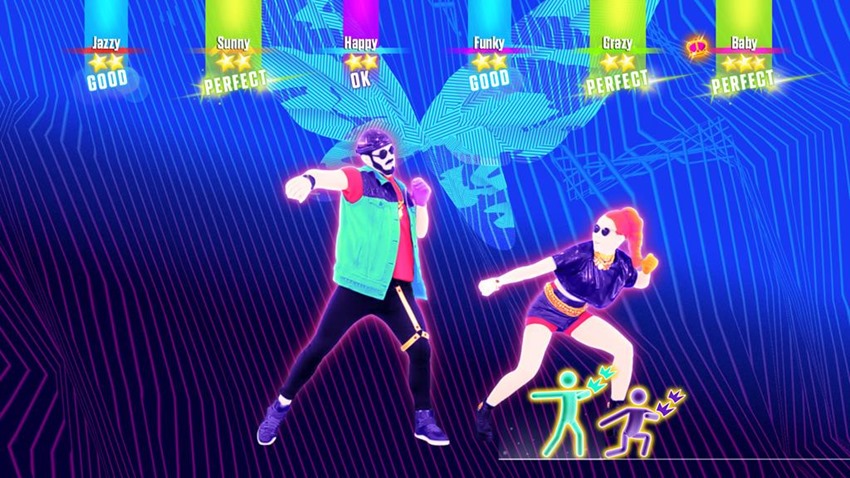 Hey, Jay Kay may have been on to something when he sang about that certain feeling one gets from just dancing. And what better way to show off your brand new Nintendo console than by making your friends waggle their arms like awkward lunatics? None, that's what.
Super Bomberman R (Switch) – March 3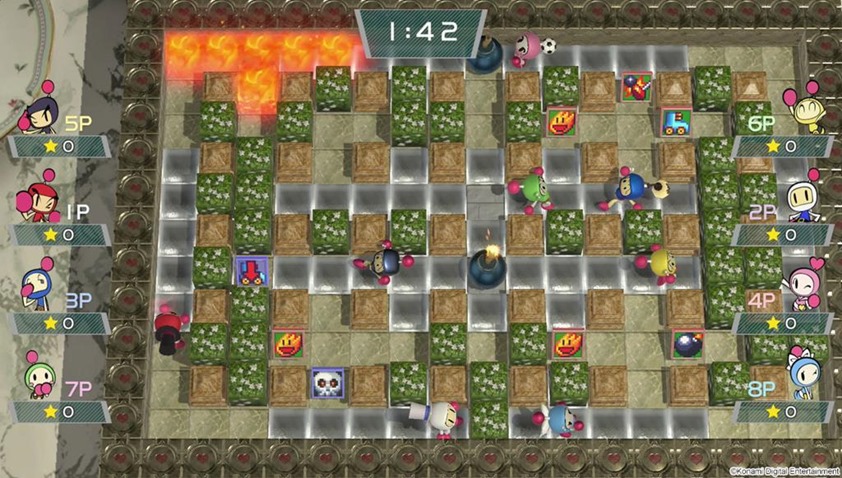 Bomberman! The only game that enjoys press reports of it bombing, Nintendo's maniacal little demolition expert this month and ready for some big time booms at home or on the go.
The Legend of Zelda: Breath of the Wild (Wii U, Switch) – March 3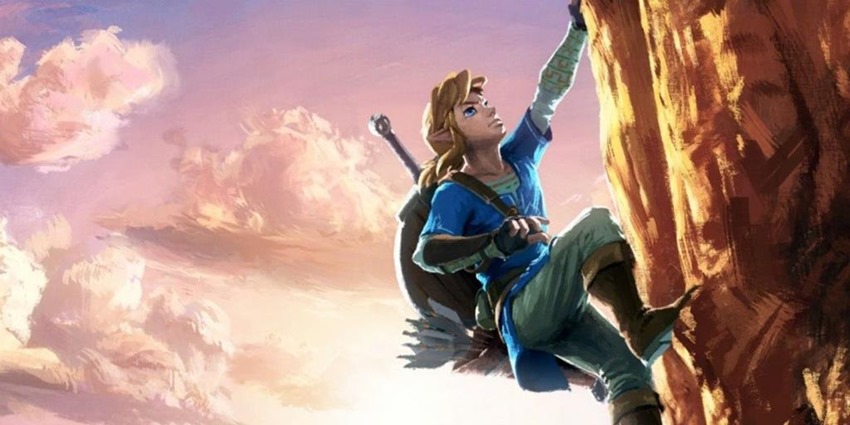 It's been six years since a proper Legend of Zelda game graced a Nintendo home console, and it sounds like the wait for The Breath Of The Wild was well worth it according to early word of mouth. Early previews so far paint the latest Legend of Zelda adventure as not just a fantastic launch title for the Nintendo Switch, but possibly the finest game ever made for the long-running franchise.
1-2 Switch (Switch) – March 3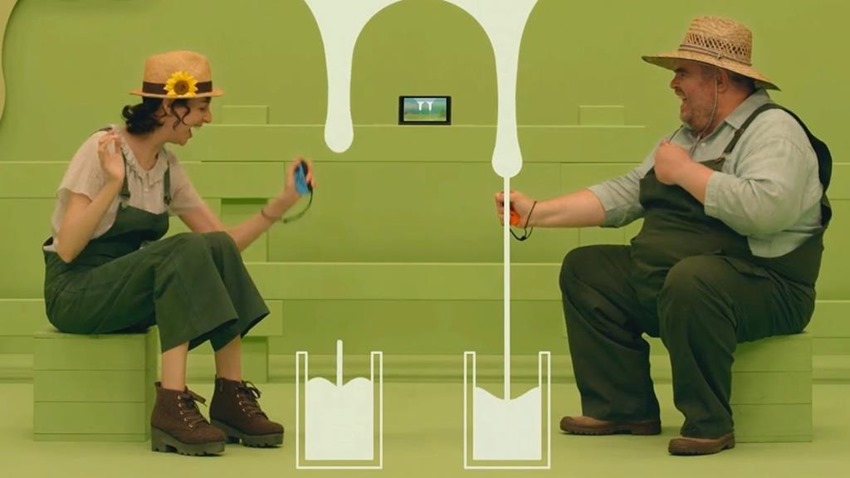 It wouldn't be a Nintendo launch without some weird mini-games, which is where 1-2 Switch comes in. From fast draw showdowns to cow-milking competitions of strength, Nintendo's other launch game is a bit…weird.
Snipperclips (Switch) – March 3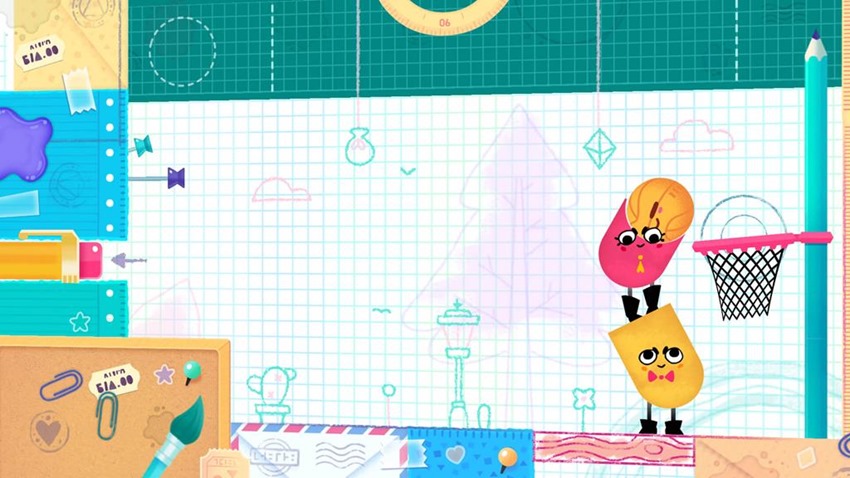 While the latest Legend of Zelda game is probably going to clean up nicely on Friday, there's one other Switch game that's well worth a look: Snipperclips, a delightful puzzle game that oozes charm.
Ghost Recon: Wildlands (PC, PS4, Xbox One) – March 7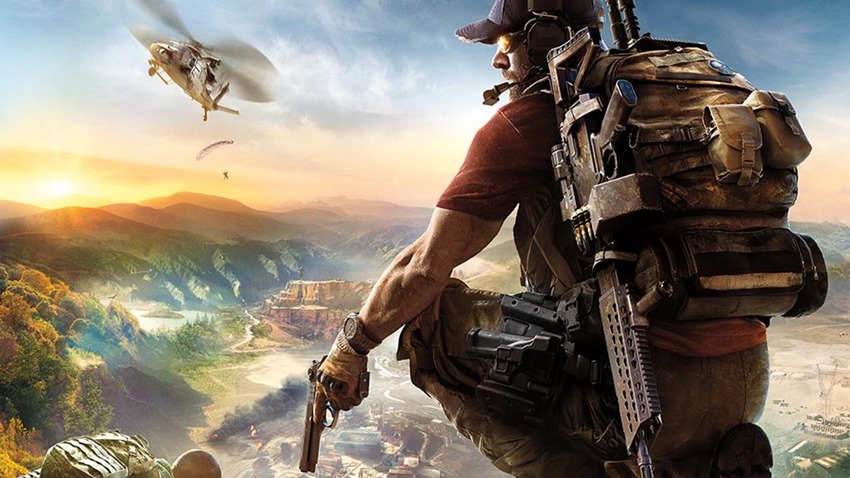 Welcome to the jungle soldiers. After a blistering open beta, Ubisoft is back this month with the latest incarnation in the Ghost Recon series that gives players far more freedom than ever before. Whether you want to co-ordinate a strike or just go in guns blazing, Bolivia has room for both as you team up with three buddies to stop the narcos once and for all.
Ultimate Marvel vs. Capcom 3 (PC, PS4, Xbox One) – March 7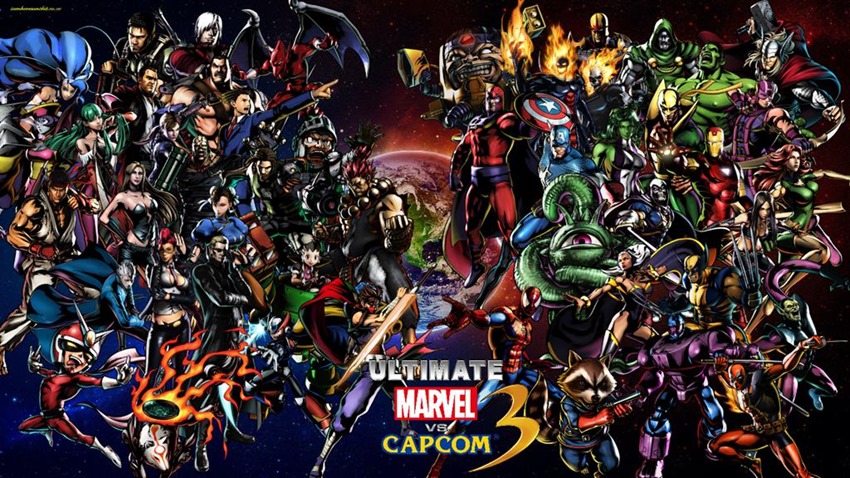 When fighting games made a comeback almost a decade ago, it heralded the revival of one of the most visually insane games ever made. Fast forward a few more years and with a new Marvel Vs Capcom sequel on the way later this year, its predecessor is ready for one final round on current-gen platforms.
Lego Worlds (PC, PS4, Xbox One) – March 7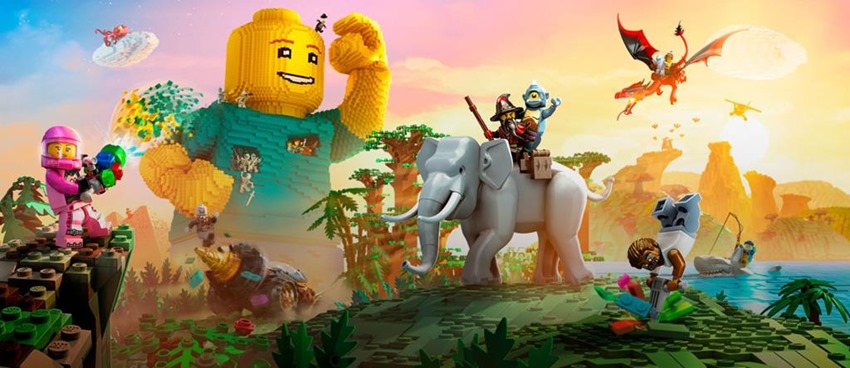 MineCraft has long been compared with the Danish block so LEGO, as both properties allow players to create the most intricate of constructions with time, patience and punching. The circle is now complete, as LEGO steps into the digital sandbox arena with its own massive online building project that goes by the name of LEGO Worlds.
Nier: Automata (PS4) – March 7 NA/March 10 EU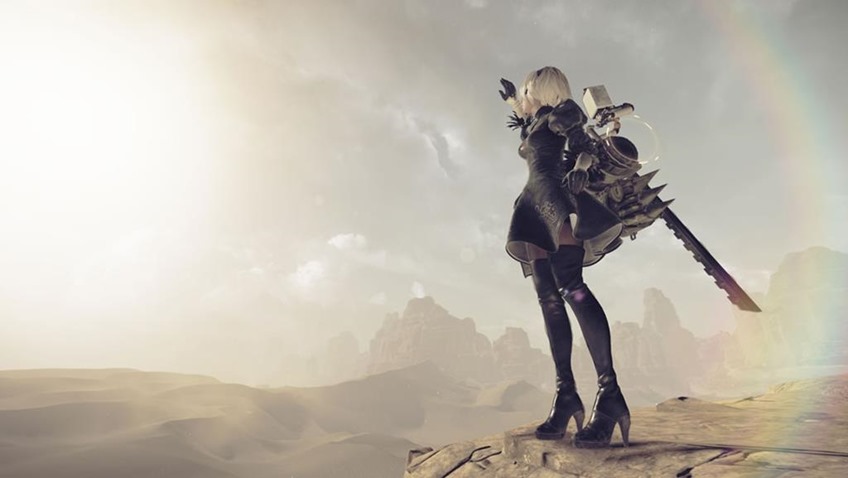 Nier, far, whereever you are! The original Nier may have been a polarising game, but with Platinum developing this quasi-sequel expect the franchise to take a different step forward in terms of both gameplay and aesthetics. Definitely a game to keep an eye on this month.
Verdun – (Xbox One) – March 8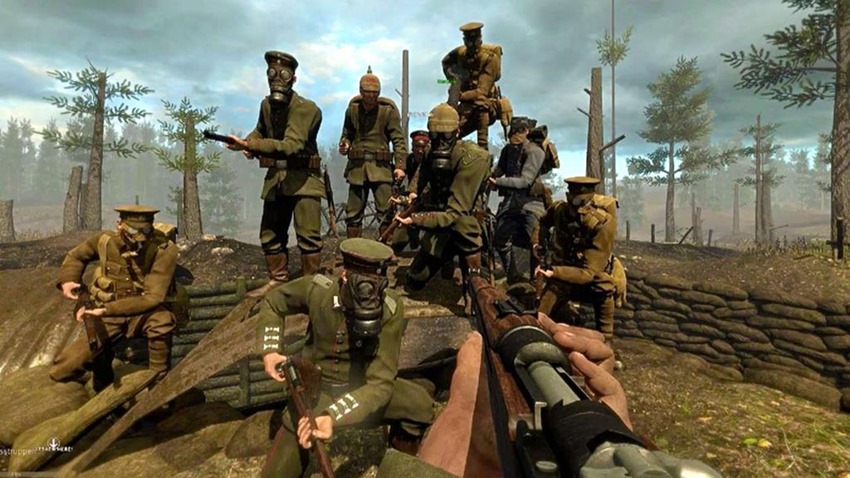 Battlefield 1 may have leveraged the Great War to astonishing success in the sales charts last year, but Verdun is a different beast set in the same era. More realistic and brutal with its challenges, this war ain't so great for anyone caught on the receiving end of a bayonet charge in the trenches.
Danganronpa 1&2 Reload (PS4) – March 14 NA, March 17 EU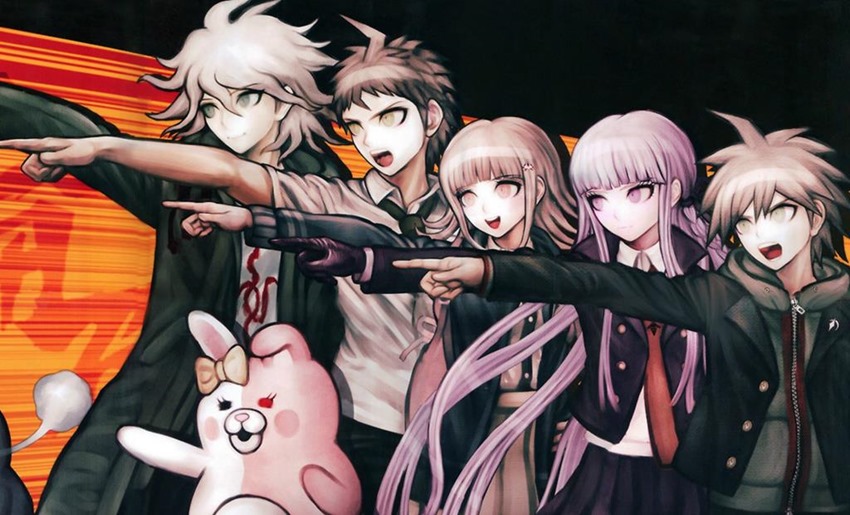 If you've kept your gaming away from handhelds, you've missed out on a treasure in the form of the Danganropa series. But this month marks the release of not just the first game but its sequel as well, bringing its maniacal machinations of a certain murderous teddy bear to PS4.
Dead Rising 4 (Steam) – March 14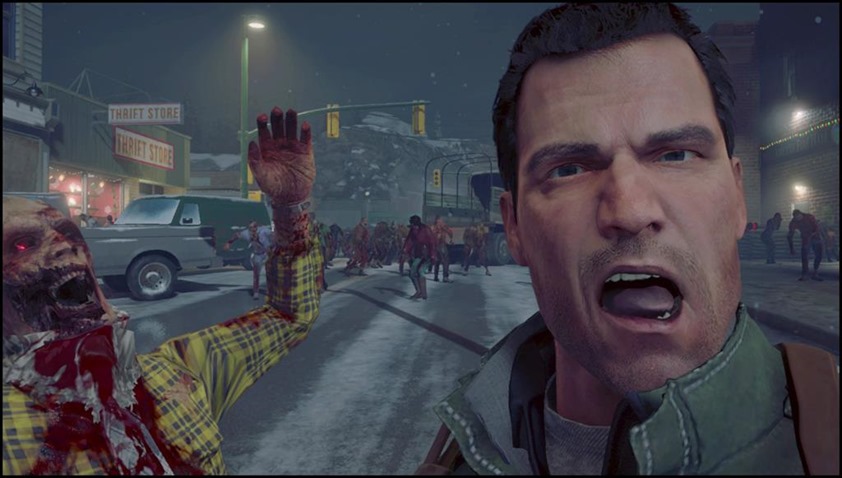 One of the biggest surprises of last year came right at the end of the gaming calendar, as Frank West returned to face undead hordes yet again. A bigger jerkass than ever before, West's latest trek back into the zombie apocalypse was a guilty pleasure of rapid dismemberment and rotting selfies. And now PC players can experience one of the finest Christmas games in recent memory.
Mass Effect: Andromeda (PC, PS4, Xbox One) – March 21 NA/ March 23 EU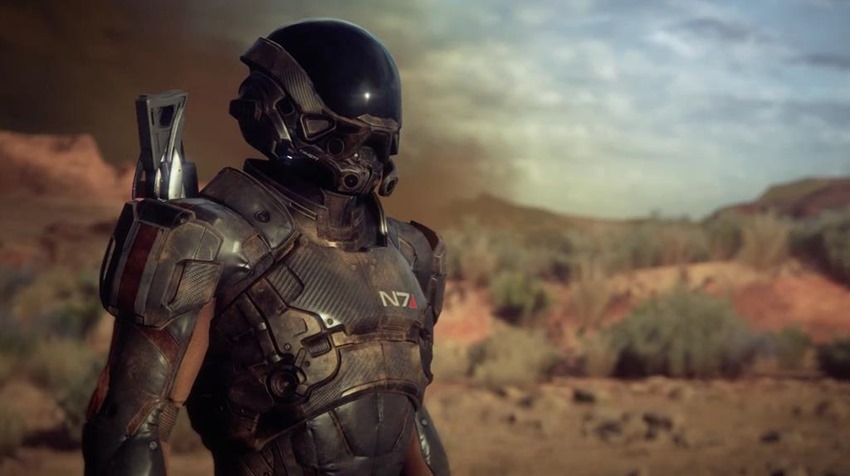 Its been years in the making, and now the next chapter of Mass Effect has finally arrived. A new galaxy, new dangers and a refocused system of fighting back all await the crew of the Tempest as they seek a new life beyond the stars.
Troll and I (PC, PS4, Xbox One) – March 21
You might be forgiven for thinking that Troll and I is a quick cash-in on any leftover love for The Last Guardian. Unlike that gentle giant however, your troll pal is actually capable of defending itself and you. And his hair isn't even that ridiculous either.
This is the Police (PS4, Xbox One) – March 22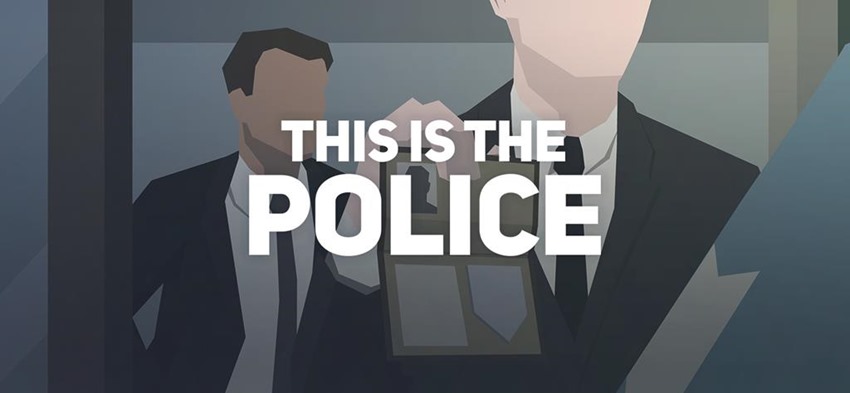 It's not easy being a cop these days, what with the public hating your guts for being part of an over-militarised branch of law enforcement that stamps out any sign of public distrust in their elected officials. And as a police chief who is on the verge of retiring, it'll be up to you to balance some hard choices and decide what's more important: Upholding the law or actual true justice. Or lining your pockets with cash and kickbacks. My choice is obvious of course.
Holobunnies: Pause Café (PC) – March 22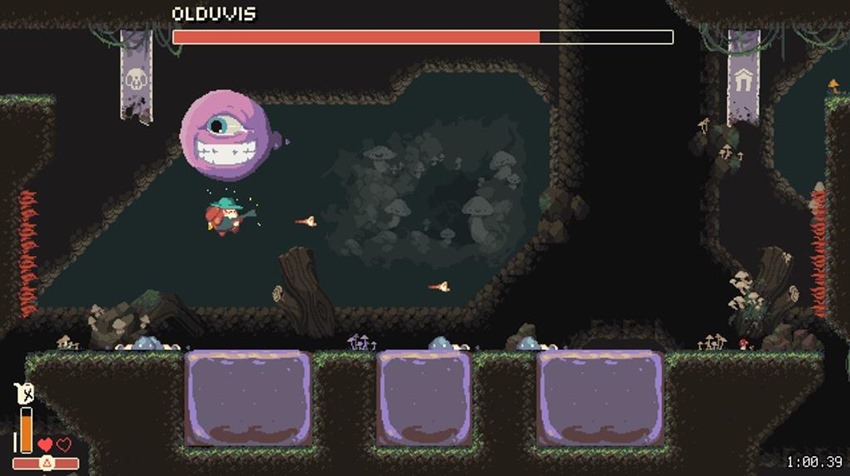 Three mini-games, one adorable package! As a wascally wabbit, you'll be able to fight friends online, explore a good old-fashioned boss rush or simply engage in an adventure. Quite cute actually.
Toukiden 2 (PC, PS4, Vita) – March 21 NA/24 EU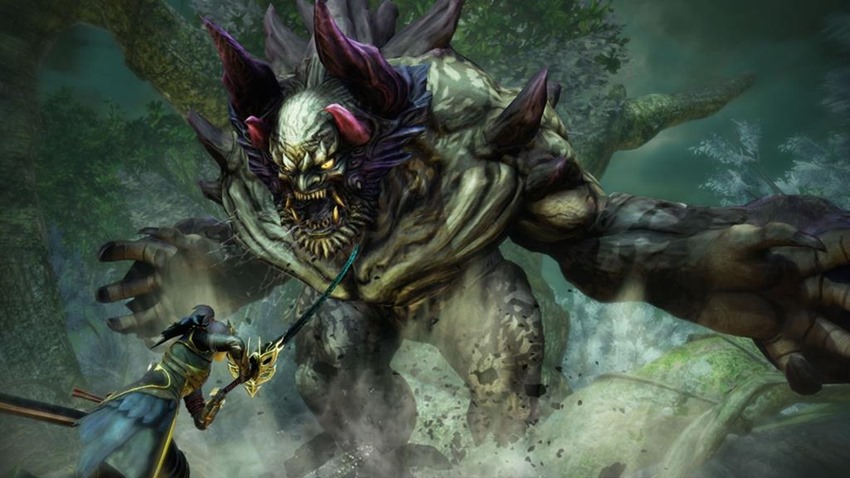 The Omega Force is back baby! Demons are running rampant, the populace is scared and all signs of an organised resistance to the latest hellish onslaught engulfing Japan is buggered to say the least. What's a wandering Slayer with a bout of amnesia supposed to do? Grab the nearest sword and introduce it to the ocular cavity of the first demon he sees and keep the action rolling, that's what.
Rock Band VR (Oculus) – March 23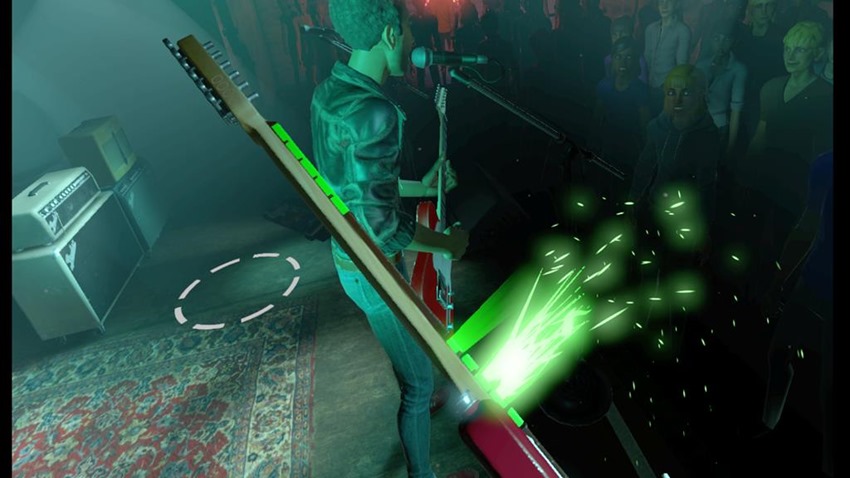 It's Rock Band, but from a more interactive position than ever before as players get the chance to really be metal. It's sort of like playing guitar for real then, but without having to practice that much to be decent at it. Ha, take that hours spent learning the tabs for Deep Purple's Smoke on the Water!
Dreamfall Chapters (PS4, Xbox One) – March 24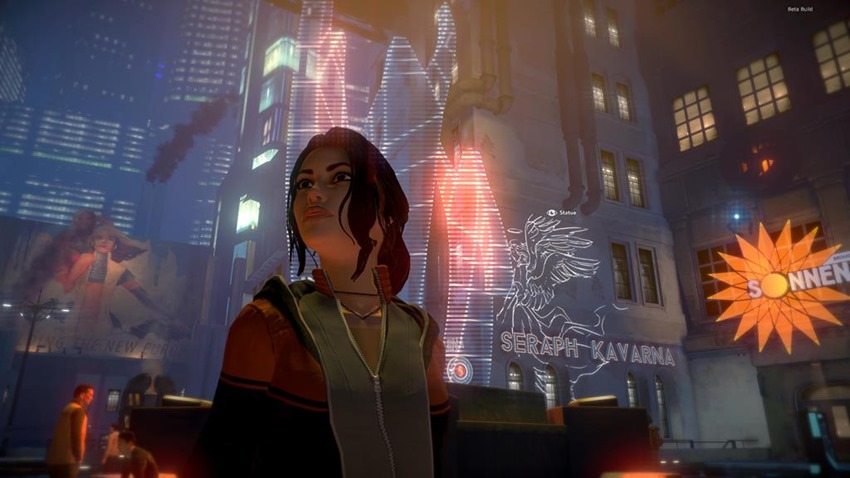 Back in 1999, The Longest Journey lived up to its name by being one hell of a lengthy game that required plenty of hours of emotional investment. Many years later, and the latest series of chapters continued that story in a new episodic 3D adventure across a dreaming multiverse. Missed out on it the first time around? Well fret not, as this collected edition will get you back on the road to Arcadia.
Kingdom Hearts HD 1.5 + 2.5 Remix (PS4) – March 28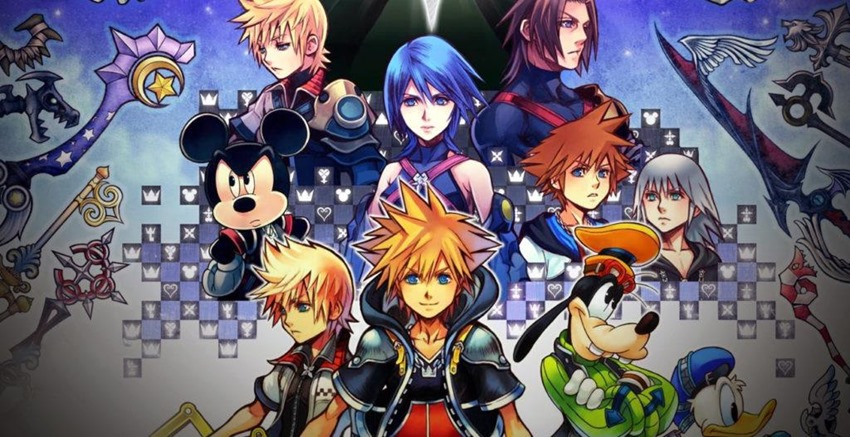 It's Kingdom Hearts but…look I really don't know at this point. I'm pretty damn certain that whoever is in charge of this Square Enix and Disney franchise is on some groovy medication. But if you're into this stuff, then good for you man. The story continues, but it'll most likely never f***ing end at this rate.
Vikings – Wolves of Midgard (PC, PS4) – March 28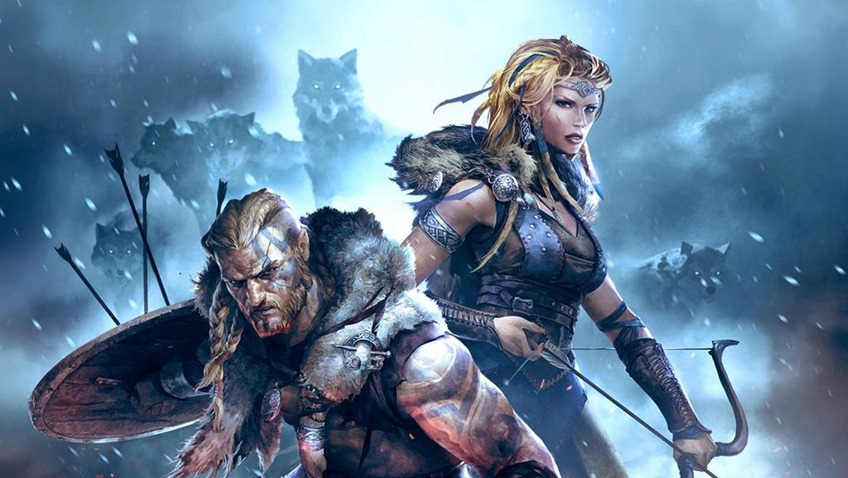 I'm still waiting for that sequel to Rune that I'm never ever going to get my hands on, but until that day I'll be happy to take this Diablo-esque game for a spin, that runs like a Scandinavian twist on Titan Quest.
Strafe (PC) – March 28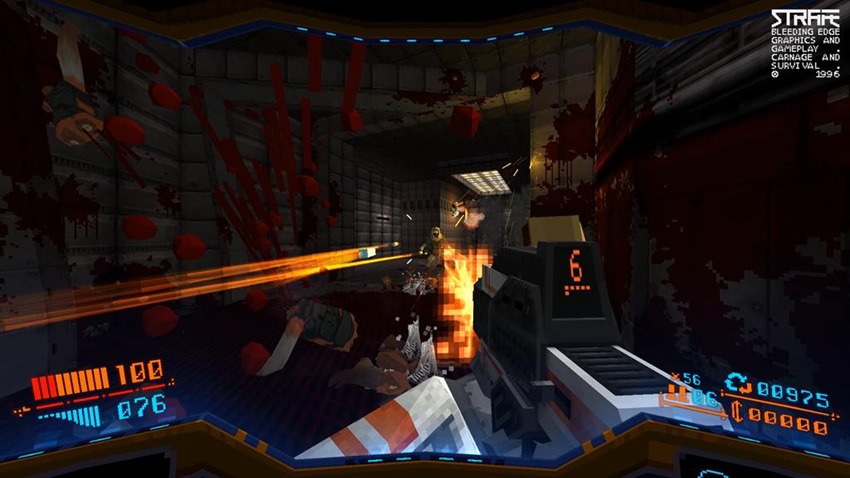 1996 SENSES TINGLING! Who needs regenerative health, huh? Just give me a gun, enemies and enough pixels to drown in and I'll be happy. An itch that Strafe may scratch perfectly with bleeding edge visuals from a decade that most of us wish we could forget about.
MLB The Show 17 (PS4) – March 28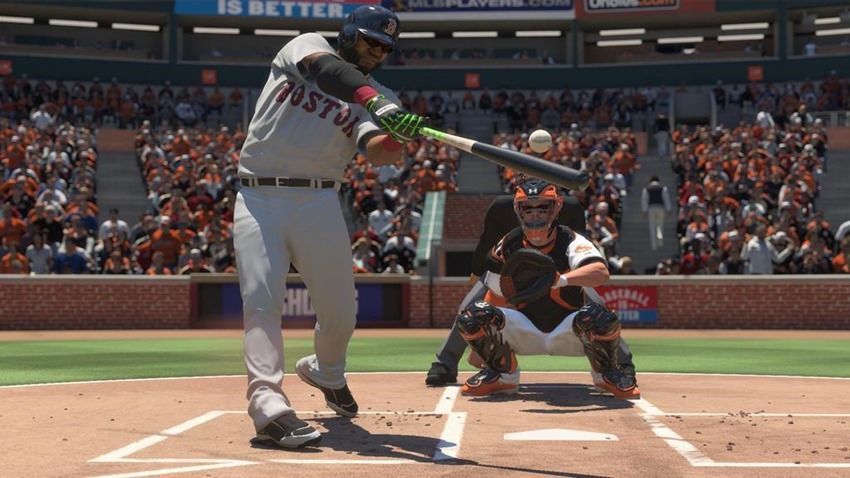 Batter up! It may not have a massive presence outside of the US of A, but the Major League Baseball games are still somewhat solid gameplay experiences in case you've ever wanted to score that magic homerun and not submit a urine test afterwards.
Old Time Hockey (PC, PS4) – March 28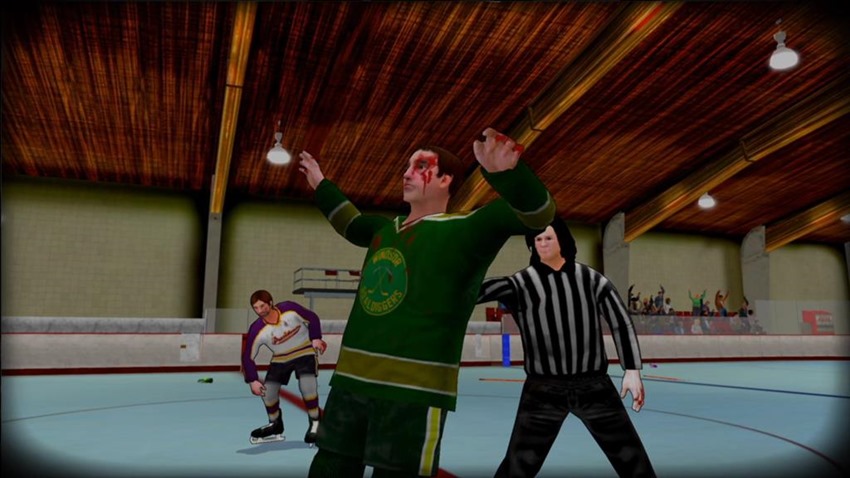 Speaking of sports that don't have much of a presence outside of their homeland, you ever try ice hockey? It's a game of speed, skill and agility. Oh, and also seeing which team has the best enforcer around to beat several shades of goonery out of the opposition. And it doesn;t get any more brutal than in ye olde bush league, as Old Tiem Hockey spins a story mode yarn out to complement its old school gameplay.
Dark Souls 3: The Ringed City DLC (PC, PS4, Xbox One) – March 28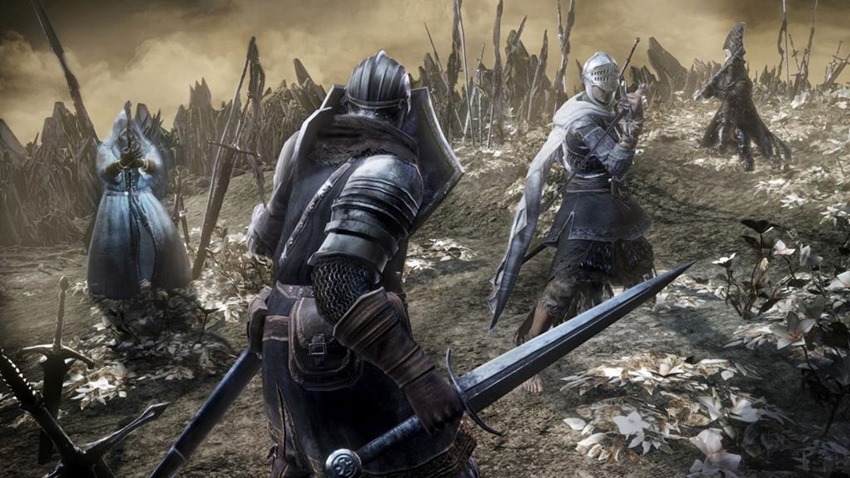 Dark Souls 3 may have brought the series to an end, but it's going to be definitive this month when the final DLC launches. A new region, mysteries and enemies await as players prepare to praise the sun one last time.
Has-Been Heroes (Switch) – March 28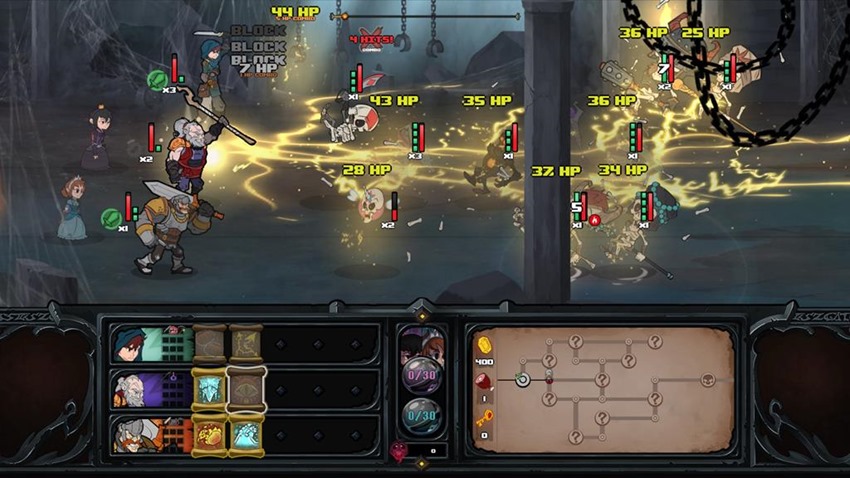 WHO YOU CALLING A HAS-BEEN HUH? There's still one more game that launches this month for the Switch that isn't an ancient port involving goo, and it stars several heroes past their prime who have to deal with all manner of nastiness and the creeping signs of senility before they can save the day. Damn floating skulls, gerroff my lawn already!
Snake Pass (PC, PS4, Swith, Xbox One) – March 29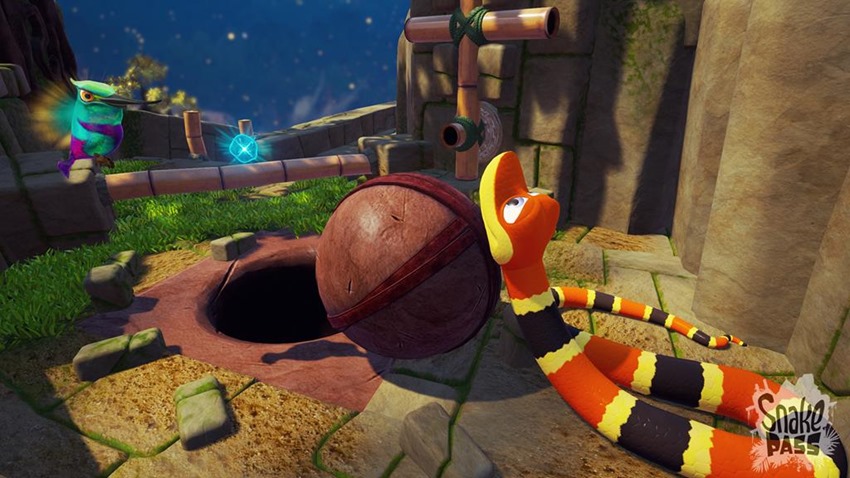 I may have spent way too many hours playing Snake on a Nokia 3310 when I was in high school, so Snake Pass has me intrigued. While you aren't eating pellets and avoiding an ouroboros reference in Snake Pass, you are using your cuddly cobra to work your way across hazards and obstacles instead, with proper physics menacing you along the way.
Thimbleweed Park (PC, Xbox One) – March 30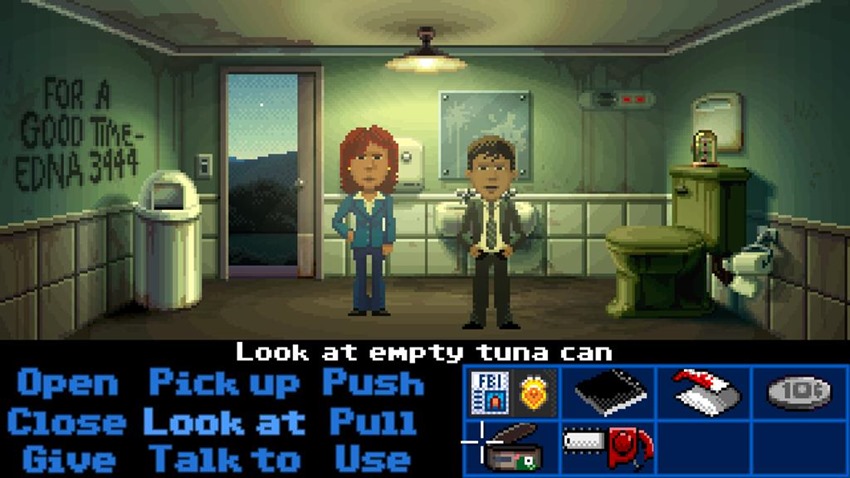 Kids today. They're all violence and attitude, with no respect for games that actually ask them to slow down and think their next move ahead. And while traditional adventure games are few and far between, the ones that do manage to crop up are usually fantastic reminders of a bygone era. And that's the vibe I've been getting from Thimbleweed Park, a game that has you manipulating a world that likes to mess with you in return.
Still to be confirmed:
Routine (PC) – March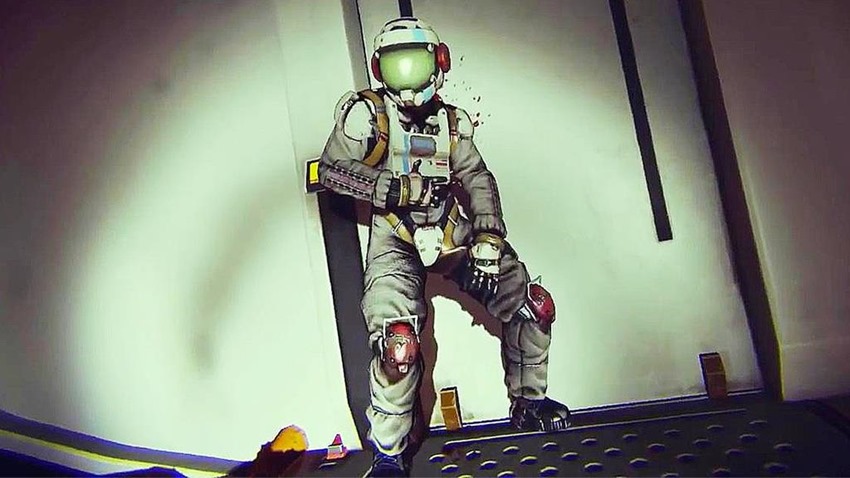 Routine is described as a "first person horror exploration game set on an abandoned Moon base". I'm already noping my way out of this, so make of that what you will. NOPE.
88 Heroes (PS4/PC/Xbox One) – March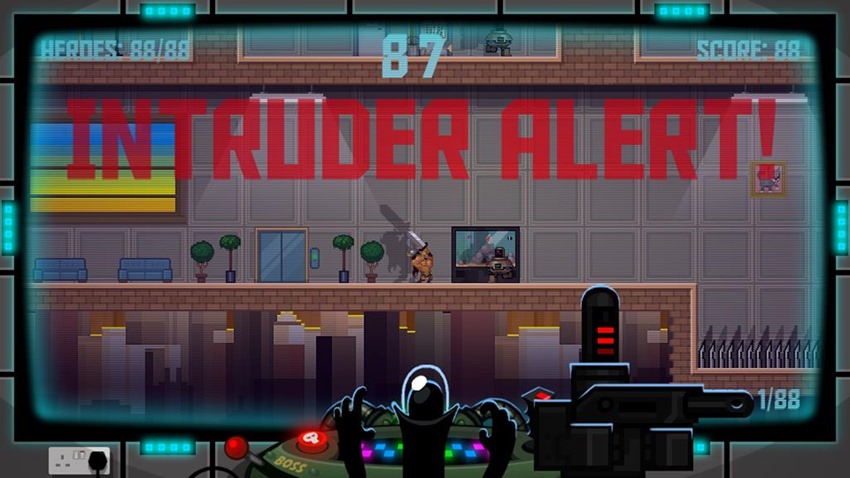 One supervillain, a lair and 88 minutes to get through it to save the day? Could things be any more difficult? Maybe, as you'll have to make use of the varied powers of the titular 88 Heroes to survive this brutal showdown.
Senran Kagura Estival Versus (PC) – March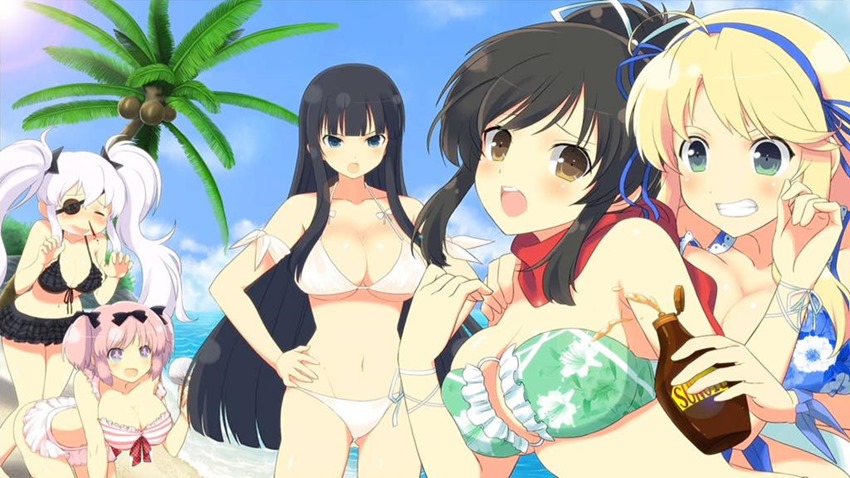 Listen, take one guess at the key demographic for this action RPG. They're all here for something that rhymes with tubes.
Flatout 4: Total Insanity (PS4, Xbox One, PC) – March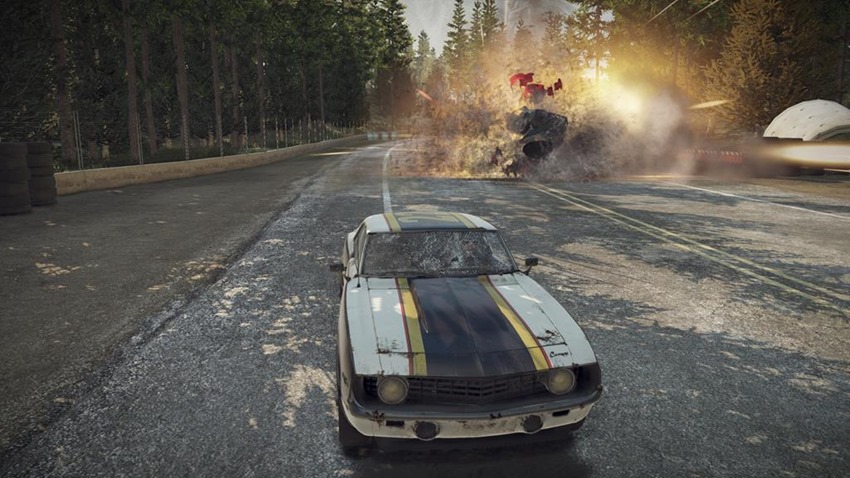 And coming up on the home stretch is the final game release of March! It's been years since a Flatout game was last seen, but the series hasn't lost any of its charm in the interim. More cars, more customisation and even more destructible environments await. Awww yeeeaah, time to be both fast and furious in this racer.
Last Updated: March 1, 2017