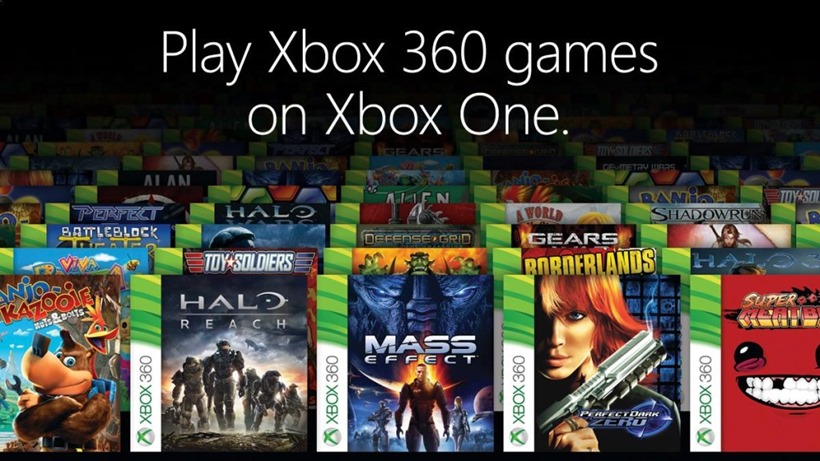 Right now, stores are wondering why Left 4 Dead 2 is in such high demand. It's an alright game, make no mistake, but one that you don't see on too many platforms, especially newer consoles. Until today that is, as Valve's cult classic zombie multiplayer shooter is now alive and kicking on the Xbox One. Ever since backwards compatibility was announced, Microsoft has been releasing games every month, games that developers were happy to sort of re-release and approve for that particular system.
It used to be done in monthly drops, but since then, these games have gone live as they were approved. And so far, 130 of these games are available to anyone who threw down $4 for an hour's worth of fun during an Xbox 360 sale (Hello Soul Calibur II HD!). Here's the full list of games released so far, as of March 30:
A Kingdom for Keflings
A World of Keflings
Aegis Wing
Age of Booty
Alan Wake
Alan Wake's American Nightmare
Alien Hominid HD
Assassin's Creed
Assassin's Creed II
Asteroids & Deluxe
Banjo Kazooie: Nuts n Bolts
Banjo Tooie
Banjo Kazooie
BattleBlock Theater
Bejeweled 2
Bellator: MMA Onslaught
Beyond Good & Evil HD
Blood of the Werewolf
BloodRayne: Betrayal
Borderlands
Braid
Call of Juarez Gunslinger
Carcassonne
Castle Crashers
Castlestorm
Castlevania: Symphony of the Night
Centipede & Millipede
Condemned
Counter-Strike: Global Offensive
Crazy Taxi
Dark Souls
Dark Void
Deadliest Warrior: Legends
Defense Grid
Deus Ex: Human Revolution
Dirt 3
Dirt Showdown
Discs of Tron
Doom
Doom II
Doritos Crash Course
Dungeon Siege III
Earthworm Jim HD
Fable II
Fable III
Fallout 3
Feeding Frenzy
Feeding Frenzy 2
Galaga
Gears of War
Gears of War 2
Gears of War 3
Gears of War: Judgment
Geometry Wars: Retro Evolved
Golden Axe
Grid 2
Halo: Reach
Halo: Spartan Assault
Halo Wars
Hardwood Backgammon
Hardwood Hearts
Hardwood Spades
Heavy Weapon
Hexic HD
Hydro Thunder
Ikaruga
Iron Brigade
Jeremy McGrath's Offroad
Jetpac Refuelled
Joy Ride Turbo
Just Cause 2
Kameo
Kane & Lynch 2
The King of Fighters '98
Left 4 Dead 2
Lego Batman
Lego Pirates of the Caribbean: The Video Game
Lego Star Wars: The Complete Saga
Lode Runner
Lumines Live!
Mass Effect
Metal Slug 3
Metal Slug XX
Might & Magic Clash of Heroes
Mirror's Edge
Missile Command
Monday Night Combat
Monkey Island: SE
Monkey Island 2: SE
Motocross Madness
Ms. Splosion Man
Ms Pac-Man
Mutant Blobs Attack
N+
NBA Jam: On Fire Edition
Nights Into Dreams
Operation Flashpoint: Dragon Rising
Pac-Man
Pac-Man C.E
Pac-man CE DX+
Peggle
Perfect Dark
Perfect Dark Zero
Phantom Breaker: Battle Grounds
Pinball FX
Plants vs. Zombies
Portal: Still Alive
Prince of Persia
Putty Squad
Rayman 3 HD
R-Type Dimensions
Sacred 3
Sacred Citadel
Sam & Max: Beyond Time & Space
Sam & Max Save the World
Sega Vintage Collection: Alex Kidd & Co.
Sega Vintage Collection: Monster World
Sega Vintage Collection: Streets of Rage
Shadow Complex
Skullgirls
Small Arms
Sonic CD
Sonic The Hedgehog
Sonic The Hedgehog 2
Sonic The Hedgehog 3
Soulcalibur
Soulcalibur II
South Park: The Stick of Truth
Space Giraffe
Spelunky
Splosion Man
Super Meat Boy
Supreme Commander 2
Tekken Tag Tournament 2
Ticket to Ride
Tom Clancy's Rainbow Six Vegas
Tom Clancy's Rainbow Six Vegas2
Torchlight
Toy Soldiers
Toy Soldiers Cold War
Trials HD
Tron: Evolution
Ugly Americans: Apocalypsegeddon
Viva Piñata
Viva Piñata: Trouble in Paradise
The Witcher 2: Assassins of Kings
Wolfenstein 3D
ZZuma
Zuma's Revenge!
Remember, you'll need the disc to activate the download for the backwards compatible game, which will be saved on your Xbox One hard drive. There'll still be more games released soon and every week. Although I still don't see Metal Gear Rising: Revengeance in that list. C'MON KONAMI!
Last Updated: March 30, 2016