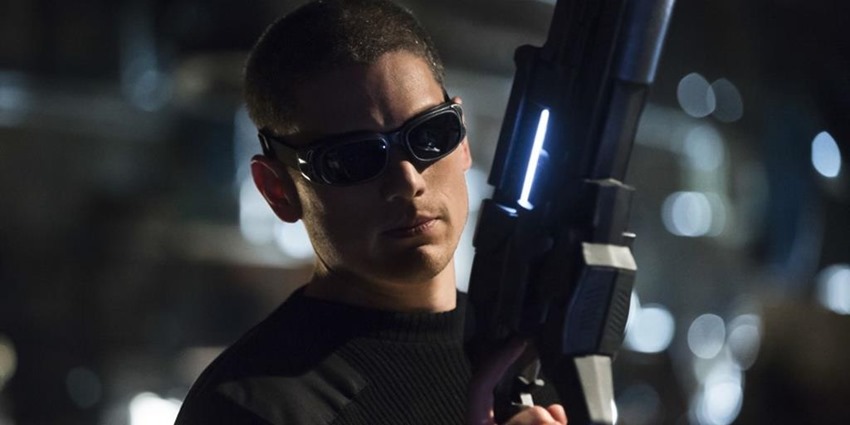 Injustice 2 may be setting itself up for the Batman V Superman clash that doesn't end with the man of steel and the dark knight becoming best friends when they realise that their moms share a first name, but it'll also have a few obscure characters joining the ranks for the upcoming metahuman brouhaha. One of those characters happens to Leonard Snart AKA Captain Cold, a persistent thorn in the side of the fastest man alive.
He's had a higher profile on TV lately, thanks to appearances in The Flash and Legends of Tomorrow, complete with a thick drawn-out speech pattern from actor Wentworth Miller. If you have no idea what I'm talking about, imagine a guy taaaaaalking like thiiiiiiiiiiis the whole tiiiiiiiiiiime. Sneer sneer insincere sneeeeeeeeeeeeer.
Jokes aside, Captain Cold is a great character and also the focus of the latest spotlight trailer for Injustice 2. Check it out above. In Injustice 2, Captain Cold actually has a legitimate reason to side with other villains against Superman's reborn Regime, as Warner Bros. detailed:
Sworn to ending all crime, the Regime hunted down and brutally executed every member of the Rogues, including Captain Cold's sister. Using his skills as a thief and his iconic Cold Gun, Cold now seeks his vengeance. He'll gladly use the Society to achieve it.
If there's one thing that you need to know about Captain Cold, it's that he really values family. Specifically his gang of Flash villains the Rogues, a tight-knit collective of dangerous individuals who operate according to their own code. No honour amongst thieves? That's a memo that the Rogues didn't get clearly.
Beyond the obvious ice puns, Captain Cold's signature cold gun does more than just lower body temperatures and make your nipples harder than adamantium. Able to lower anything to absolute zero, the cold gun can slow even the quickest speedsters in their tracks. Combined with Snart's sheer cunning, that makes him a formidable opponent. Injustice 2 drops next month on PlayStation 4 and Xbox One. Martha DLC not included.
Last Updated: April 6, 2017