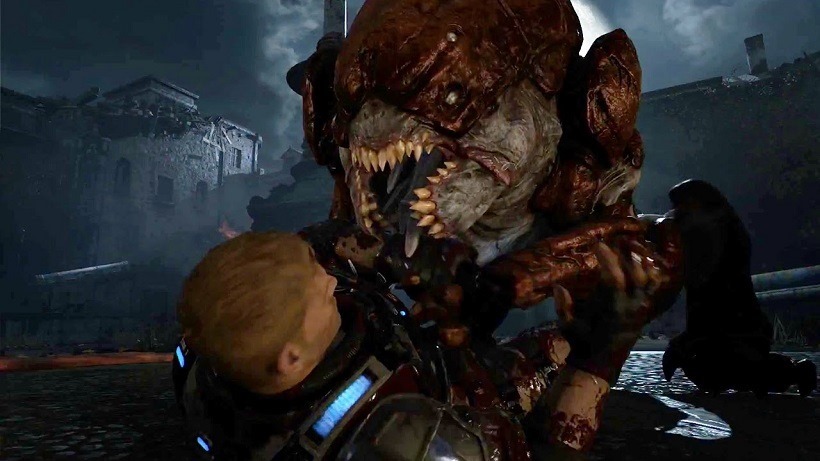 Which might seem excessive, but in the manner that Game Informer recently conducted their interview with Gears of War 4 producer Rod Fergusson it actually works. And aside from being short, rapid fire questions and answer, Fergusson actually reveals a lot about the upcoming shooter that fans have been dying to know. Is the hammer of Dawn still around? Are the Locust still somehow alive? Did Marcus Fenix ever find true love?
All of those (more or less) are addressed in the short five minute interview, which can be seen right here. There's some throwaway bits and pieces here and there, so here's the most pertinent information you need to know if you absolutely must know everything about Gears of War 4 right now. Just like me.
Gears of War 4 takes more inspiration from Gears 3 than Judgement
No more four-player co-op. It's limited to two players now, and your other two friends will just have to watch.
Gears of War 4 is 1080p/30FPS in campaign, 60FPS in multiplayer
There's still LOADS of waist high cover.
There are absolutely no Locust in Gears of War 4
The new enemies, however, use lancers too (remember, COG are not so nice this time too)
The game takes place over 24 hours
Gears of War 4 could "possibly" be coming to PC. Nothing confirmed yet.
Gears of War 4 should also be a longer game than the original Gears of War.
New protagonist JD is "a badass in training".
Yes, Gears of War 4 will still have achievements filled with sexual innuendo.
"Why don't they build a wall" – if Trump worked for The Coalition
The Stranded are still on Sera, but not longer technically Stranded
Gears of War 4 will feature character necks – among other things.
Does Gears of War 4 end with Marcus joining the fight? No
Gears of War 4 is aiming for Fall 2016, not Holiday. So Q3, or around there about.
That's a lot of small, but quite important information to digest, and we're just two days into Game Informer's month long Gears of War 4 coverage. I'm fairly certain we'll be getting to see some new gameplay and trailers for Gears of War 4 before the month is up, and a hell of a lot more as we edge closer to E3 in June. And if The Coalition really is aiming to Fall 2016, we're literally months away from the new dawn of Gear of War.
My chainsaw is ready. Gears of War 4 is coming to Xbox One and (possibly) PC.
Last Updated: March 10, 2016