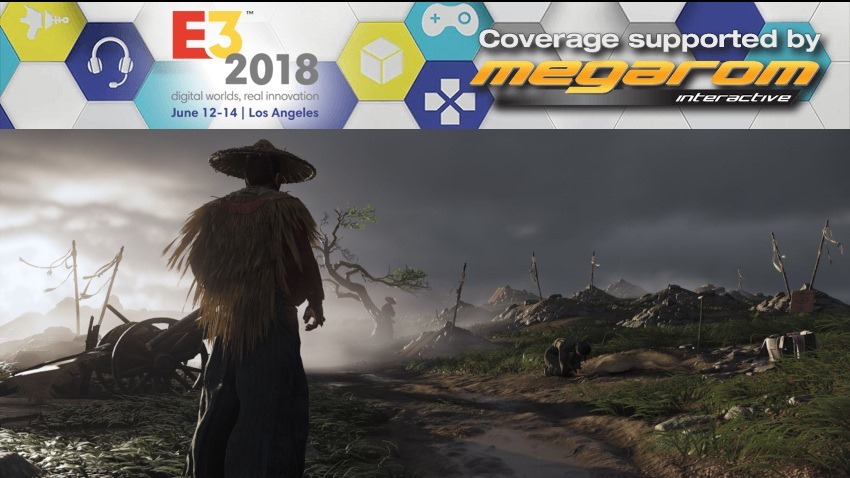 Gone were the extravagant stages and filled seats at Sony's press briefing at E3 2018. The current market leaders have enjoyed years or stellar showings, and memorable stage announcements tat have paved the way for games such as Horizon Zero Dawn, God of War, Final Fantasy VII Remake, The Last Guardian and more. This year though, Sony was different. And Sony was strange. Starting out at one venue and then shifting to another was a bold, probably silly move on their part, but it's a good thing that their games spoke for themselves when finally making it onto the screen.
Sony was very clear that this E3 was about their four major upcoming games, and they more or less stuck to that. We got our first look at the gorgeous Feudal Japan game from Infamous developer Sucker Punch, a gameplay debut for Hideo Kojima's Death Stranding, a whole bunch more Spider-Man gameplay and an incredible trailer for Naughty Dog's The Last of Us: Part II. Those four alone exuded enough quality to carry the show through its weird and disjointed format, even if you might be scratching your head as to when you might actually get to play the majority of them.
There were some other left-field surprises too. Hands up if you expected to see a sequel to Team Ninja's NioH this soon after release? And god bless Capcom for continuing their press conference running streak this weekend, showing off Resident Evil 2 Remake ahead of revealing a January 2019 release date. It might not have been the all out hype assault of Sony from the past, but it goes to show just how much they're squeezing out of their first-party studios to make it a moot point.
We're expected to play a whole lot more of Sony's library this week, so be on the look out for that soon!
Last Updated: June 12, 2018