This past weekend, South Africa's very first Evetech Champions League CS:GO tournament concluded in the most professional manner. In case you missed it, the ECL took place in a brand spanking new studio built specifically for eSports. Six of South Africa's top teams met in Centurion to play for R150 000, and a fancy, rather big trophy. Stepping up the game was the theme of the weekend as the ECL offered fantastic production quality, and the CS:GO matched the occasion with some amazing action.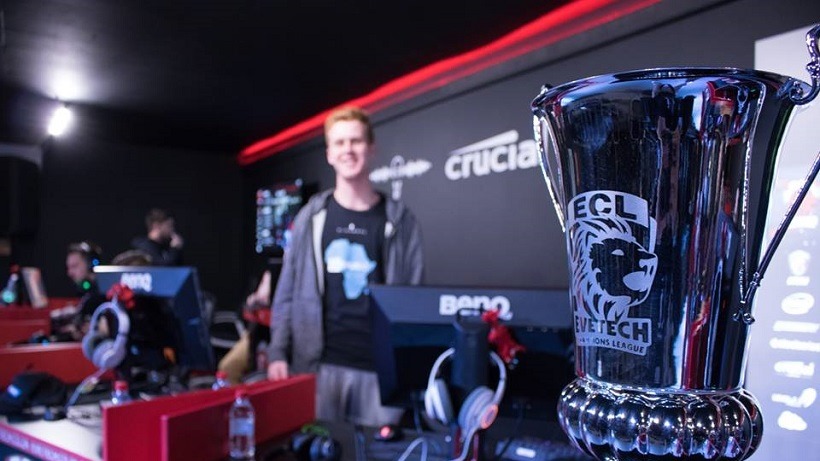 All eyes were on Bravado Gaming as they'd just returned from Dubai where they placed second at the World Electronic Sports Games Africa and Middle-East Qualifier, ready to show what they'd learnt. Joining them were both Damage Control and CarboN, who also competed at WESG, but did not yield as favourable results. Energy eSports, Aperture Gaming and xTc were the final three teams who partook in the inaugural competition, but it all went as expected, except for the Loser-Bracket Final.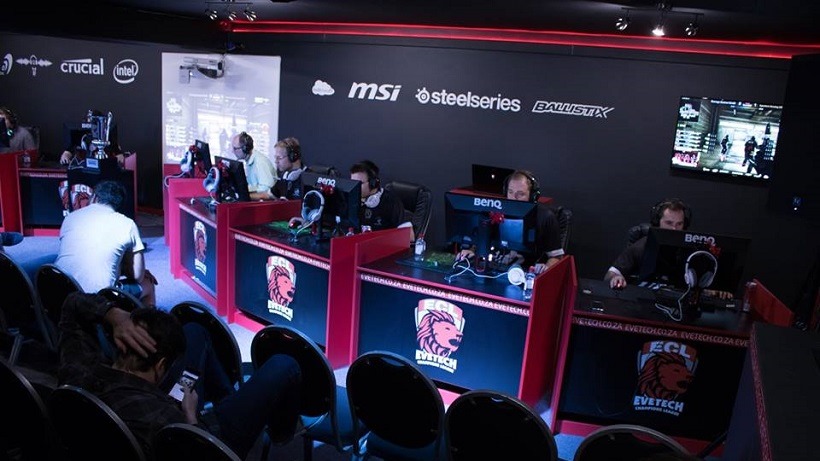 A struggling Energy eSports side, made of a mixture of players from the old squad, unfortunately were the first team to exit as they lost match after match in the first stages of the tournament. It was tough to see an organization who once held the title as top CS:GO team fall out so early, but it was somewhat expected as their new lineup had not yet stood the test of time. xTc continued to show promise as one of the growing teams in South Africa, taking down both Energy and Damage Control until they met their fate against Aperture Gaming.
In what has been South Africa's most packed year for CS:GO, we have seen the same two teams make the Grand Finals for almost every competition – CarboN and Bravado Gaming. Before ECL CarboN made a roster change, picking up Dominic "Domster" Sampaio, who replaced Dean "HackeM" Seyfried. Seyfriend played with his former team for the ECL, as Rhys "Fadey" Armstrong could not attend the event. Aperture Gaming, who lost Sampaio in the transfer, picked up former Energy eSports top gun Jan "Takbok" Theron who, alongside Trevor "kanibalistic" Morley, played a crucial role in upsetting the balance as they denied CarboN their expected Grand Final matchup.

Trevor "Kanibalistic" Morley in one of his many clutch situations
Aperture Gaming, after being knocked into the lower-bracket by CarboN, managed to turn the tables as they beat CarboN to grab their spot against Bravado Gaming. Unfortunately Bravado Gaming, who now had a one map advantage, made quick work of Aperture Gaming, handing them a 3-0 defeat in the Grand Final.
The Telkom Digital Gaming Masters and MWEB GameZone Master Series are the two remaining offline competitions for 2016, and the question still remains – who will stop Bravado Gaming? The boys in blue will also be attending ESWC in Paris in October, as well as the WESG LAN Finals in China in December. There's also the likely chance they will be heading overseas for the ESEA Season 23 Global LAN if someone does not put a stop to this rampant squad.
Like esports?
Check out esports central
Last Updated: September 5, 2016