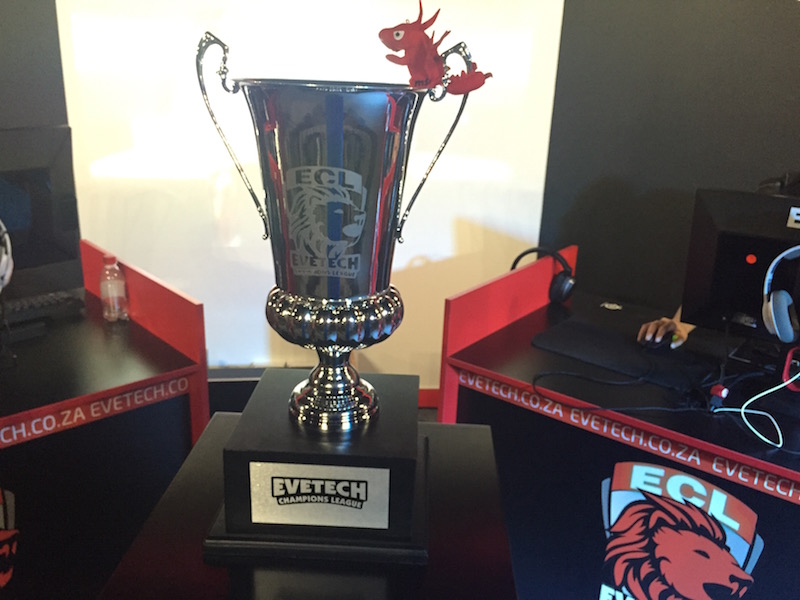 This weekend was the Evetech Champions League, and I had agreed with the guys that I would go check it out. I'll be honest, when Saturday morning rolled around, I was not keen to go. I had been to so many tournaments around Joburg that were just so awful and boring – schedules running late, teams acting terribly, nothing set up for spectators, etc. The idea of driving to Centurion to watch an unprofessional mess made me cranky and unwilling to put on my shoes. Instead, I was very pleasantly surprised.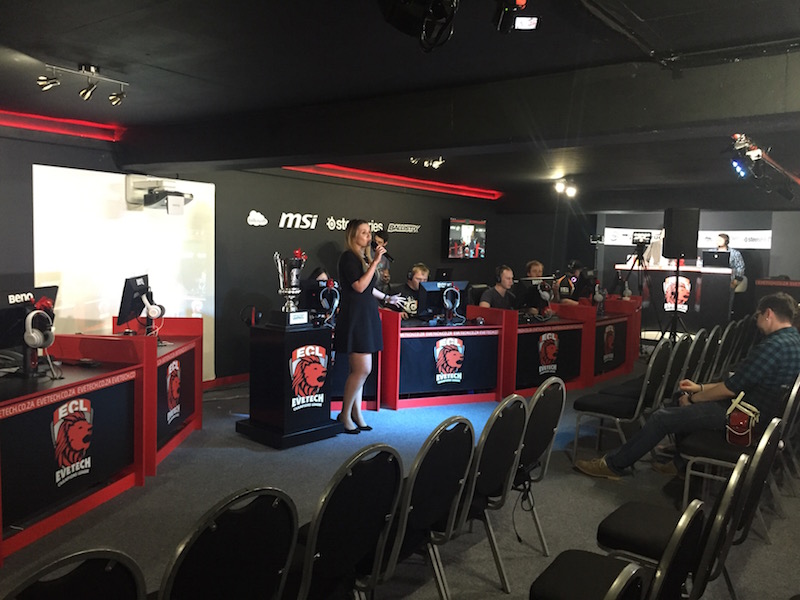 The setup at Evetech was seriously top notch. The space is divided in half. When you first arrive, you can see the reception area, as well as a social section that is filled with comfy couches, coffee tables, snacks and drinks, as well as a partitioned area with a nice backdrop and lighting that's just for press to film interviews or video inserts. It is nicely laid out, cozy and ideal for those who want to chat before or after a big match. Plus, there are plenty of flat screen TVs showing the games so that spectators can still see what's going on, albeit without the live commentary of the shout casters.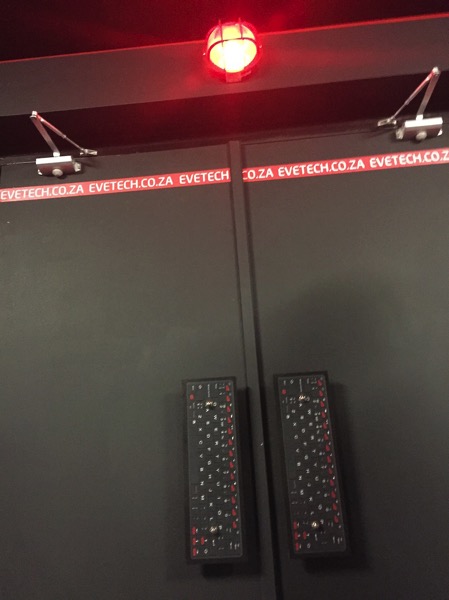 Once you pass through the doors, complete with red light to indicate when the stream is live and funky keyboard door handles, you enter the actual studio. In its ECL configuration, there was room for the two teams, the shout casters at a built-in studio, production crew corner for instant replays, a mini stage for the trophy and MC as well as seating for 90. It was tightly packed, but pretty impressive to see. I was particularly taken with the streaming set up – it's not often that you see shout casters in a proper booth instead of a simple table with green screen. Plus, the ability to show instant replay made a huge difference; the frenetic pace of CS:GO means that casual viewers might miss a cool shot that can be shown off in instant replay.
Best of all, it seems like the teams have grown up a lot. Sure, there is still a lot of weird banter, but there is also real sportsmanship. I managed to watch the MSI vs MSI match. eNergy Esports is sponsored by MSI Motherboards while Aperture Gaming is sponsored by MSI notebooks. APG absolutely trounced eNergy, but instead of jumping up and down or calling the other team names, they all got up from their desks and shook hands with the opposing team. It was great to see and a real change from the infantile and belligerent behavior I'd seen at so many eSports events before.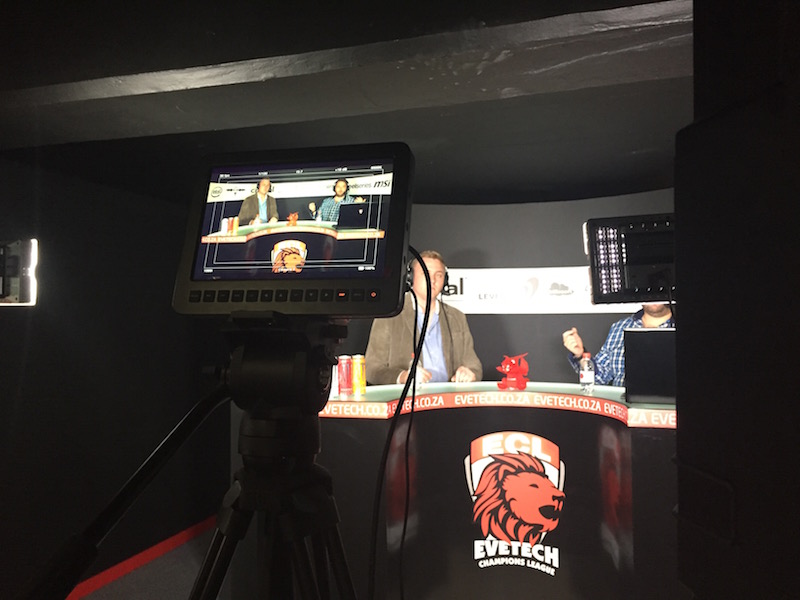 The ECL was a big surprise for me. I was happy to see teams showing their best sides, as well as a tournament that ran smoothly in a space that was clearly well designed for its purpose. Everyone involved should be really proud. It's a sign that South African eSports is maturing, and prepared for even bigger and better tournaments going forward. I hope to attend more events of the same high caliber going forward – that space is seriously great and here's hoping that other people jump on board to use it for tournaments, game launches or other interesting events.
Of course there are some important results from the weekend of competition, so keep an eye out for Kyle's full round up.
Like esports?
Check out esports central
Last Updated: January 4, 2017