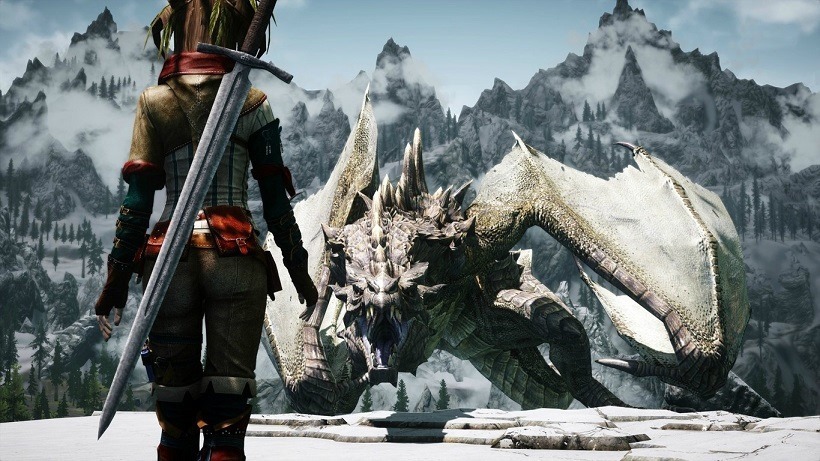 When it comes to reminiscing about Bethesda's last Elder Scrolls title, I strictly fall into the camp that agrees it probably wasn't as good as everyone made it out to be. Skyrim is massive and expansive, but it's also a little lifeless and boring the more you get into it. At least, that was my experience, and I know that most players still to this day can't get enough of it. So it makes sense that Bethesda could be preparing a remaster of sorts, for reveal at E3.
A few days ago industry insider and generally on point Shinobi602 stated that he had heard about a remaster through the grapevine, and that it would be launching in November later this year. This rumour was lead some credence yesterday though, after a retailer listing let slip that the collection could indeed be on the table. According to British retailer Base, we're in for a Definitive Edition of Skyrim pretty soon.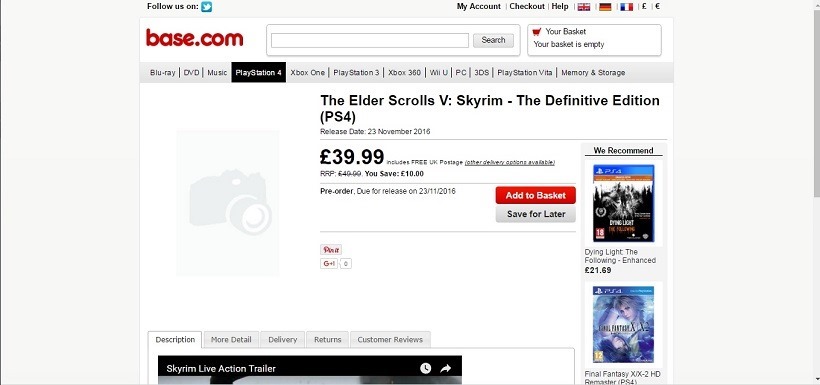 This makes a lot of sense in two ways. Firstly, Skyrim is still selling, and Bethesda probably are fully aware of how much selling potential a better locking, complete bundle of the game has. Secondly, they just wrapped up Fallout 4 last year, and it would be surprising to see them talk about a new entry into the series this early on. A remaster like this could bridge the gap between the two, while Bethesda pushes out remaining Fallout 4 DLC while (supposedly) planning their next Elder Scrolls step. If it supports mods on consoles, like Fallout 4 does, it'll probably be a winner.
We're more than likely to see this reveal take place on Sunday, when Bethesda hosts their own E3 conference before the show kicks off. That show is already promising new looks at Dishonored 2 and hopefully some new DOOM content, so Skyrim should slot right in nicely.
That is if you haven't tired yet or killing dragons and getting arrows in the knee. Personally, I think we've already reached the peak of what Skyrim can offer.
Last Updated: June 9, 2016