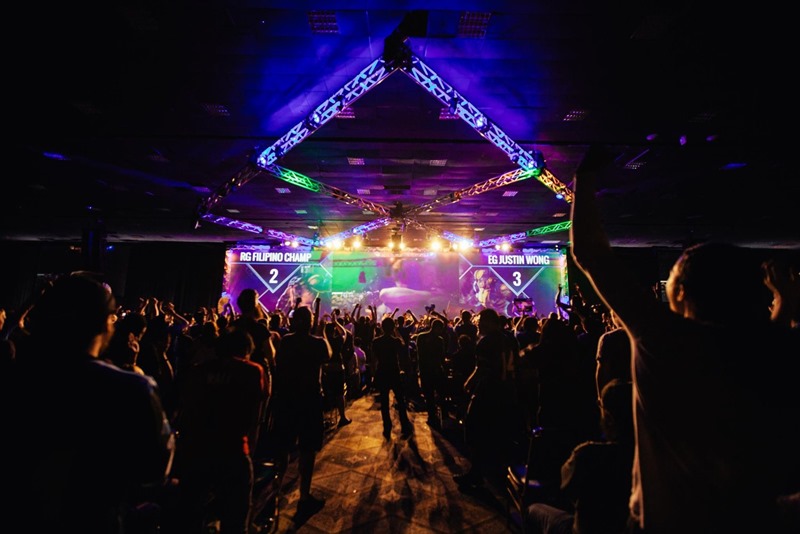 DOTA has The International. League of Legends has its own world championship. But both of those games are terrible and exactly what you'd expect nerds to play. When it comes to properly entertaining software on a stream however, it doesn't get any better than EVO. For over a decade now, digital fisticuffs have had their own Wrestlemania, a glitzy Las Vegas event where the very best fight-stick manipulators around have honed their skills amidst some truly sharp competition.
And it all goes down once again this weekend at EVO 2016. It's a big year for the event as well, as Street Fighter IV ends a seven year run to make way for Street Fighter V. And that means that the usual Street Fighter tactics aren't going to cut the mustard here as a new slate of wins are recorded for the history books. Here's the full line-up of games that'll be shown at EVO 2016:
Street Fighter V
Ultimate Marvel vs. Capcom 3
Super Smash Bros. Melee
Super Smash Bros. for Wii U
Pokken Tournament
Guilty Gear Xrd Revelator
Killer Instinct
Mortal Kombat XL
Tekken 7: Fatal Retribution
As usual, the full event will be streamed across four official channels. Street Fighter V will have three dedicated streams just for the top 32. Here's the handy set of infographics of the schedule, via Shoryuken. Click to embiggen: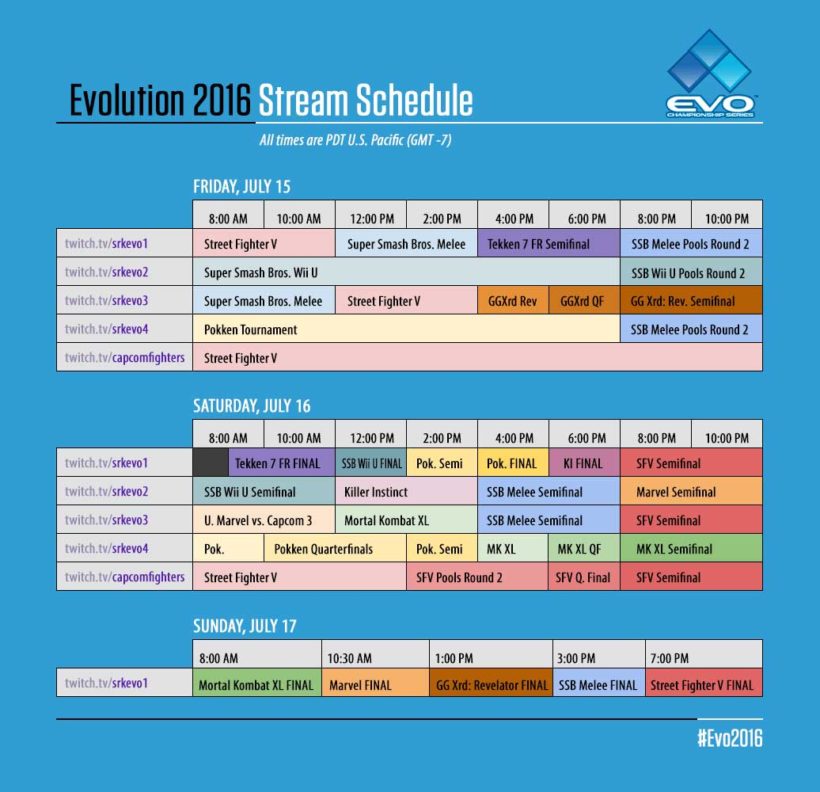 Evo 2016 is set to take place July 15-17 in Las Vegas, Nevada. I'm a big fan of the Mortal Kombat X (or XL) tournaments myself, as they're home to some of the most variable fights on the roster thanks to the system of fight styles available per character. I'm also dead keen to see how Tekken 7 performs in the hands of pros, as I flashback to that one time I took part in a fighting game tournament and lost a match to a guy whose fight stick wasn't plugged in at all.
While I'm lamenting my lack of skill, check out this documentary from the creators of FGC: Rise of the Fighting Game Community and go give them some monetary love for a deluxe edition of the free film which has a bunch of extras included.
Last Updated: July 12, 2016