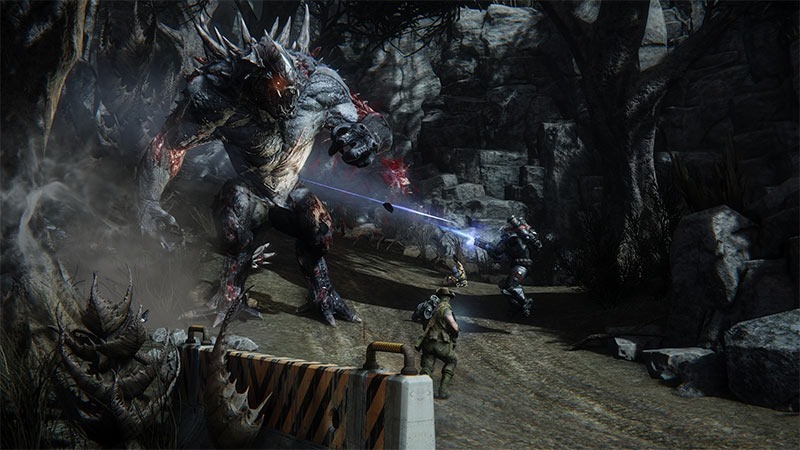 Developer Turtle Rock really hit it out of the park when they made Left 4 Dead for Valve. A Co-operative multiplayer shooter with an AI director that kept the game fresh and exciting. Their last game, Evolve, just didn't quite have the same sort of magic. It showed a lot of potential, and was an incredible experience when played in controlled situations – but in the real world it all fell to pieces.
Hopefully, with their next game, they'll be able to make up for it. It sounds like it'll be right in their wheelhouse. It's a dark fantasy, free-to-play multiplayer shooter that they're working on for MMO masters Perfect World Entertainment.
"What we can say is that we are definitely going back to our moment-to-moment gameplay roots with a huge focus on co-op FPS," president Steve Goldstein said to Games Industry. "There will be plenty of baddies to shoot up, but it is not a 'zombie game' or anything post-apocalyptic. What we can say right now is there's a strong dark fantasy element to it."
Dark Fantasy, co-op action? Sounds like it could be interesting.
"We are developing a new franchise set in an all new universe that leverages the style of gameplay our community loves and expects from Turtle Rock Studios. We're focusing on what we do best – heart-pounding moment-to-moment online co-op FPS action," said Phil Robb, Co-founder of Turtle Rock Studios.

"And with Perfect World as our partner, we will always make sure that our players come first by listening to them and growing the game based on how they play and interact over what we hope are many years to come. We cannot wait to show them what we have in store."
It does likely mean that we'll never see Evolve 2, but that shouldn't come as a surprise to anyone. But why are they making it free to play, instead of the traditional boxed retail release?
"To us, boxed product is like a speech, a developer is telling something to its audience and they have to listen," Goldstein said. "With free-to-play, it's a conversation and we love that dialog with our players."
Last Updated: December 14, 2016