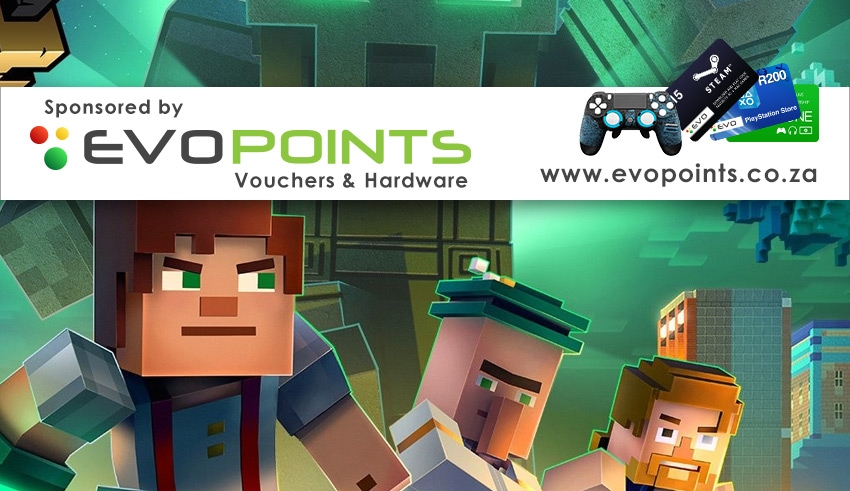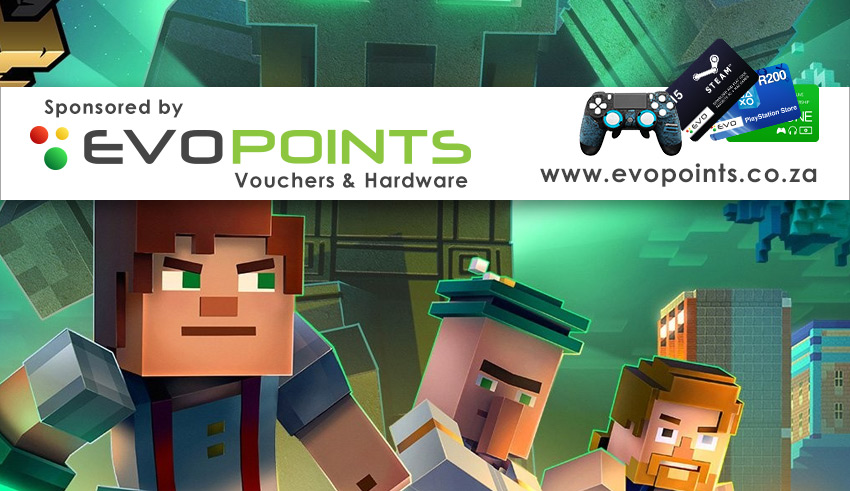 Welcome back to our weekly post of featured downloadable content available for different gaming platforms sponsored by www.evopoints.co.za. Here's this week's list of fresh downloadable games and content.
If you would like to purchase vouchers, you can click the category headers to go straight to the appropriate page on evopoints.co.za
————————————-
PC Gaming — [Steam Vouchers Available]
Lode Runner Legacy
The End Is Nigh
Minecraft: Story Mode – Season Two
Wild Guns Reloaded
Viral EX
BATTLECREW Space Pirates
Unturned
Weekend/Daily Sales and Promos:
Weekend Deal – F1 Franchise up to 75%
Free Weekend – Battlerite, 33% Off
Free Weekend – Disc Jam, 50% Off
Weeklong Deal – Tony Hawk s Pro Skater HD, 80% Off
PlayStation — [ PSN Vouchers & Subs Available ]
PS4
The Bellows PS VR
Black The Fall
Day D Tower Rush
Derelict Fleet
Echoes of the Fey: The Fox's Trail
Fantastic Contraption PS VR
Final Fantasy XII: The Zodiac Age
Frisky Business
Hunting Simulator
Iron Crypticle
Leap of Fate
Minecraft: Story Mode – Season 2 (Episode 1)
MotoGP 17
Mr. Shifty
Serial Cleaner
Transport Giant
Warlocks vs Shadows
YamaYama
PS Vita
Mr. Pumpkin Adventure
Energy Balance
To see all of the latest PlayStation content posts this week, click here for EU and US or check out the Online Sony Store.
Xbox — [ Xbox Live Vouchers & Subs Available ]
Xbox One
Serial Cleaner
DeadCore
ACA NEOGEO FATAL FURY SPECIAL
Iron Crypticle
Mega Man Legacy Collection 2
Minecraft: Story Mode – Season Two – Episode 1
MotoGP 17
Black The Fall
Hunting Simulator Day One Edition
Xbox Ultimate Game Sale 2017 Now On– Link Here
Xbox Live Deals With Gold – Check it out here
Xbox One – Shadow of Mordor, Mass Effect: Andromeda, RWBY and More
 Xbox 360 – Assassin's Creed Brotherhood, Final Fantasy XIII Lighting Returns, Sonic Unleashed and More
iTunes App Store
World of Warcraft
For all your codes, vouchers and subscription needs head on over to www.evopoints.co.za to get whatever you need.
Last Updated: July 14, 2017