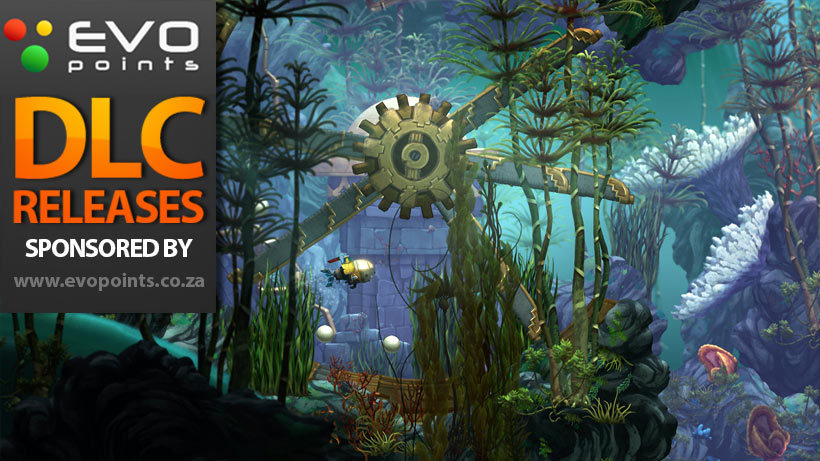 Welcome to our weekly post of featured downloadable content available for different gaming platforms sponsored by www.evopoints.co.za. Here's this week's list of fresh downloadable games and content.
Downloadable content has become a pretty big thing. More and more people are opting to get their games and add-ons through digital distribution. instead of the traditional Brick-and-mortar method. Some games and software; like XBLA games, PSN shorts and iOS games are available through the internet only – something that can be daunting for a lot of folk. Confused about what new games are available for your platform of choice? Don't fret – we've got you covered.
Links to content are supplied where available. If you would like to purchase vouchers, you can click the category headers to go straight to the appropriate page on evopoints.co.za
PlayStation Plus

Saints Row: Gat Out of Hell (PS4)
Furi (PS4)
Fat Princess (PS3)
Call of Juarez: Bound in Blood (PS3)
Prince of Persia: Revelations (PS Vita)
Oreshika: Tainted Bloodlines (PS Vita)
PlayStation — [ PSN Vouchers & Subs Available ]
PS4
Assault Suit Lemnos
Call of Duty: Black Ops III Descent DLC
Daydreamer: Awakened Edition
Dex
Ghostbusters
Kerbal Space Program
Kill Strain (Free, Available for PS Plus Members)
Last Wings (Cross-Buy)
Militant (3-Way Cross-Buy)
Song Of The Deep
Super Mutant Alien Assault
Type:Rider
Videoball
PS Vita
Last Wings (Cross-Buy)
Panda Run
Type:Rider (Cross-Buy)
Sales
To see all of the latest PlayStation content posts this week, click here for EU and US or check out the Online Sony Store.
PC Gaming — [Steam Vouchers Available]
Muv-Luv
Shadows of Kurgansk
VIDEOBALL
Ghostbusters
NECROPOLIS: A Diabolical Dungeon Delve
Tumblestone
Poly Bridge
Song of the Deep
Weekend/Daily Sales and Promos:
Steam Weekend Deal – Battlefleet Gothic: Armada, 33% Off
Steam Weekend Deal – Bastion and Transistor, 80% Off
Steam Weekend Deal – Undertale, 30% Off
Xbox — [ Xbox Live Vouchers & Subs Available ]
Games for Gold
Xbox One
Fru
The Solus Project
KYUB

VIDEOBALL

Pharaonic
Dungeon Punks
Song Of The Deep
Ghostbusters
Super Mutant Alien Assault
Anarcute
Xbox 360
Xbox Live Deals With Gold – Check it out here
Xbox One – Need for Speed, Qube, Ghostbusters & More
Xbox 360 – Worms, Garou Mark of the Wolves, King of Fighters & More
iTunes App Store
World of Warcraft
For all your codes, vouchers and subscription needs head on over to www.evopoints.co.za to get whatever you need.
Last Updated: July 15, 2016