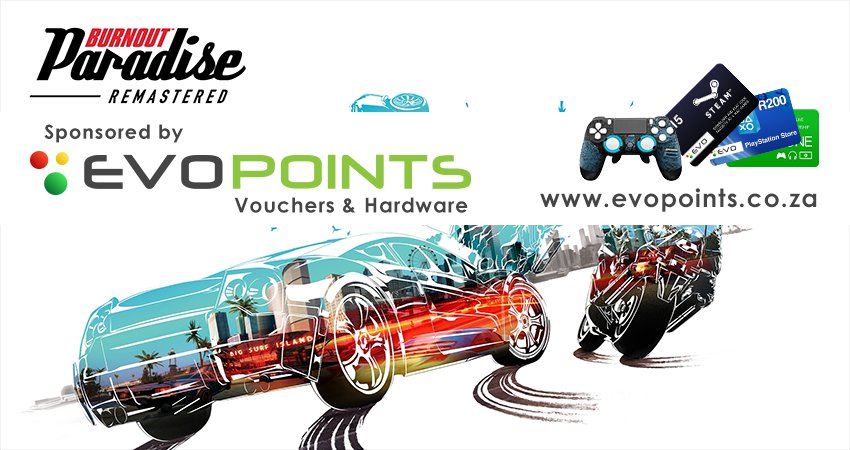 Welcome back to our weekly post of featured downloadable content available for different gaming platforms sponsored by www.evopoints.co.za. Here's this week's list of fresh downloadable games, content and specials.
If you would like to purchase vouchers, you can click the category headers to go straight to the appropriate page on evopoints.co.za
————————————-
PC Gaming — [Steam Vouchers Available]
ECHOPLEX (South African Developer)
PAYDAY 2: VR
Surviving Mars
#WarGames, 20% off!
Attack on Titan 2 – A.O.T.2
The American Dream, 15% off!
The Raven Remastered, 25% off!
The Council
Ghost of a Tale, 10% off!
Q.U.B.E. 2, 20% off!
Pure Farming 2018
Steam Weekend/Daily Sales and Promos:
Weekend Deal – Call of Duty Franchise
Free Weekend – RPG Maker MV
PlayStation — [ PSN Vouchers & Subs Available ]
PS4

The 25th Ward: The Silver Case
Alchemist's Castle
The American Dream PS VR
Armello
Burnout Paradise Remastered
The Council
Cruz Brothers
Devil May Cry HD Collection
Gal Gunvolt Burst
The Long Reach
Maria the Witch
Pure Farming 2018
Q.U.B.E. 2
The Raven Remastered
Surviving Mars
Tesla vs. Lovecraft
Zeus Quest Remastered
PS Vita
Hakuoki: Edo Blossoms PS Vita
To see all of the latest PlayStation content posts this week, click here for EU and US or check out the Online Sony Store.
Xbox — [ Xbox Live Vouchers & Subs Available ]
Xbox One

Burnout Paradise Remastered
Tesla vs Lovecraft
Warhammer Vermintide – Ultimate Edition
Alteric
Vicious Attack Llama Apocalypse
Surviving Mars
ACA NEOGEO AERO FIGHTERS 3
SUPER BOMBERMAN R
The Council
Beast Quest
Spiral Splatter
Devil May Cry HD Collection
Pure Farming 2018
Q.U.B.E. 2
The Raven Remastered
TT Isle Of Man – Ride On The Edge Day One Edition
Xbox Live Deals With Gold – Check it out here
Xbox One – COD: Infinite Warfare, Wolfenstein II, Rime and More
Xbox 360 – COD: Advanced Warfare, COD: Ghosts. Farming Simulator 15
iTunes App Store
World of Warcraft
For all your codes, vouchers and subscription needs head on over to www.evopoints.co.za to get whatever you need.
Last Updated: March 16, 2018