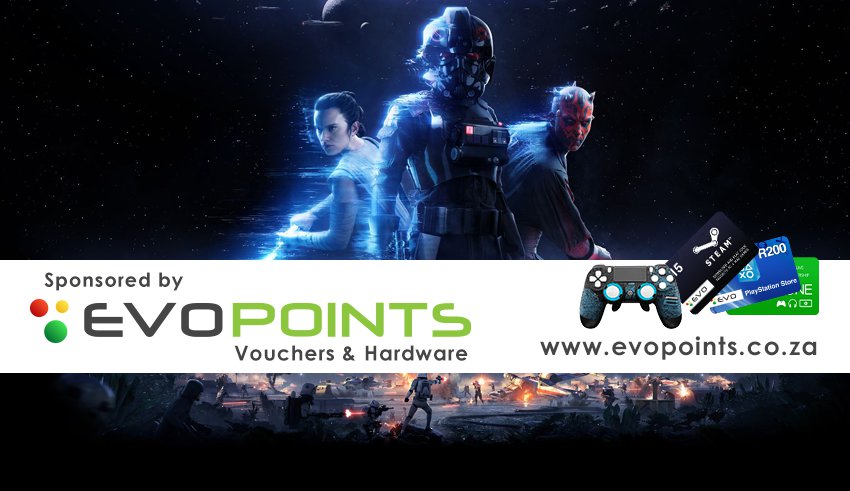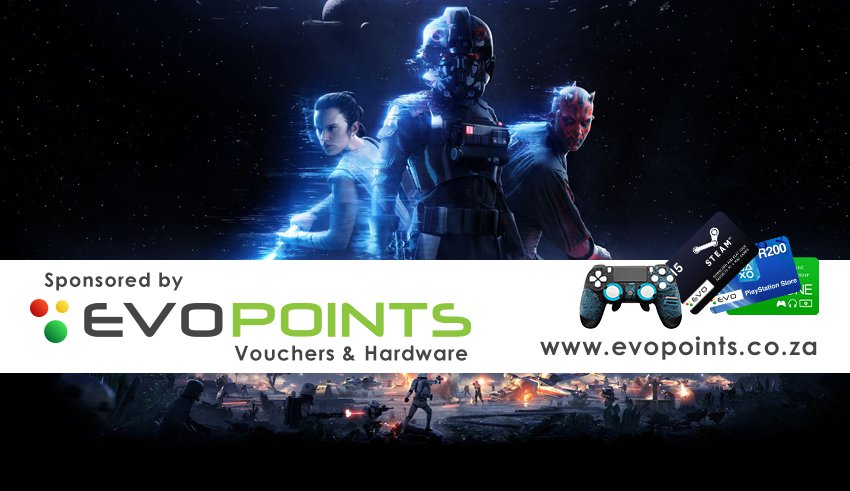 Welcome back to our weekly post of featured downloadable content available for different gaming platforms sponsored by www.evopoints.co.za. Here's this week's list of fresh downloadable games and content.
If you would like to purchase vouchers, you can click the category headers to go straight to the appropriate page on evopoints.co.za
————————————-
PC Gaming — [Steam Vouchers Available]
Injustice 2
Yu-Gi-Oh! Duel Links
Visual Novel Maker, 15% off!
Europa Universalis IV: Cradle of Civilization
Crusader Kings II: Jade Dragon
Sparc
World of Warships
Killing Floor: Incursion
Tokyo Tattoo Girls / , 10% off!
Harvest Moon: Light of Hope, 10% off!
Steam Early Access – Tannenberg
Weekend/Daily Sales and Promos:
Free Weekend – Tom Clancy's Rainbow Six Siege
Weekend Deal – NIS America Publisher Sale, Up to 60% Off!
PlayStation — [ PSN Vouchers & Subs Available ]
PS4
Ashes Cricket
ATV Drift & Tricks
Ben 10
Cat Quest
De Blob
Demon Gaze II
The Elder Scrolls V: Skyrim VR
Far From Noise
Knights of Valour
L.A. Noire
Lego Marvel Super Heroes 2
Outcast: Second Contact
Road Rage
School Girl/Zombie Hunter
The Sims 4
Star Wars Battlefront II
PS Vita
Demon Gaze II
Tokyo Tattoo Girls
VA-11 HALL-A
To see all of the latest PlayStation content posts this week, click here for EU and US or check out the Online Sony Store.
Xbox — [ Xbox Live Vouchers & Subs Available ]
Xbox One 
The Sims 4
STAR WARS Battlefront II
Kinect Bundle: Kung-Fu & Air Guitar Warrior
Akuatica: Turtle Racing
Battlestar Galactica Deadlock
Ashes Cricket
Plants vs. Zombies Garden Warfare 2 – Frosty Edition
ACA NEOGEO KARNOV'S REVENGE
Tokyo 42 + Smaceshi's Castles
Dungeon Defenders II – Bag Booster Bundle
Cities: Skylines – Premium Edition
Farming Simulator 17 – Platinum Edition
Merge Mega Bundle
Outcast – Second Contact Launch Edition
BUNDLE – HoPiKo And Tango Fiesta
BUNDLE – Unbox: Newbie's Adventure And Sublevel Zero: Redux
The Sims 4 Deluxe Party Edition
L.A. Noire
EA SPORTS FIFA 18 And Need For Speed Payback Bundle
Road Rage
de Blob
Ben 10
LEGO Marvel Super Heroes 2
MADDEN NFL 18: G.O.A.T. Holiday Edition
Xbox Live Deals With Gold – Check it out here
Xbox One – WRC 6, Soul Axiom, Deadpool and More
Xbox 360 – Sonic Generations, Alien Rage, Deadpool and More
iTunes App Store
World of Warcraft
For all your codes, vouchers and subscription needs head on over to www.evopoints.co.za to get whatever you need.
Last Updated: November 17, 2017