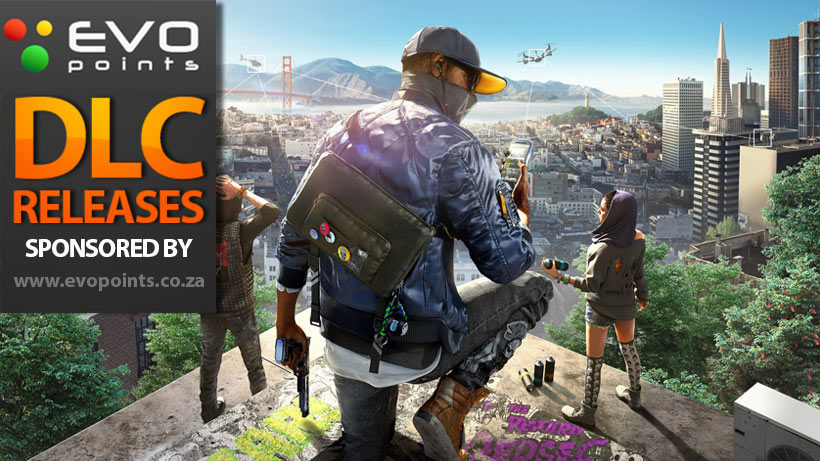 Welcome to our weekly post of featured downloadable content available for different gaming platforms sponsored by www.evopoints.co.za. Here's this week's list of fresh downloadable games and content.
Downloadable content has become a pretty big thing. More and more people are opting to get their games and add-ons through digital distribution. instead of the traditional Brick-and-mortar method. Some games and software; like XBLA games, PSN shorts and iOS games are available through the internet only – something that can be daunting for a lot of folk. Confused about what new games are available for your platform of choice? Don't fret – we've got you covered.
Links to content are supplied where available. If you would like to purchase vouchers, you can click the category headers to go straight to the appropriate page on evopoints.co.za
PlayStation Plus
PlayStation — [ PSN Vouchers & Subs Available ]
PS4
Assassins Creed The Ezio Collection
FreezeMe
Hasbro Family Fun Pack — Conequest Edition
Ittle Dew 2
MekaZoo
Silence
Space Rift — Episode 1
Stern Pinball Arcade
Time Machine VR
Volgarr the Viking
Watch Dogs 2
WWE 2K17 NXT Enhancement Pack
Overcooked: The Lost Morsel
PS Vita
Sales
To see all of the latest PlayStation content posts this week, click here for EU and US or check out the Online Sony Store.
PC Gaming — [Steam Vouchers Available]
Colt Express
SHENZHEN I/O, 10% off!
Duck Force
Planet Coaster
ICEY, 10% off!
EVE: Valkyrie
Malazard: The Master of Magic, 15% off!
Google Earth VR
Silence
The Sandbox Evolution – Craft a 2D Pixel Universe!
Lantern
Weekend/Daily Sales and Promos:
Klei Publisher Weekend – Up to 75% off!
Weekend Deal – Tomb Raider Franchise, Up to 75% Off!
Free Weekend – The Elder Scrolls Online: Tamriel Unlimited
Xbox — [ Xbox Live Vouchers & Subs Available ]
Games for Gold
Xbox One
Wheels Of Aurelia
Clouds & Sheep 2
Bombing Busters
Yesterday Origins
Nebulous
Watch Dogs 2
Ittle Dew 2
Assassin's Creed The Ezio Collection
Hasbro Family Fun Pack Conquest Edition
Worms Anniversary Edition
Mekazoo
Overcooked: Gourmet Edition
Xbox Live Deals With Gold – Check it out here
Xbox One – Forza 6, Terraria, Alekhine's Gun and More
Xbox 360 – Bound by Flame, Brothers, P4A and More
Black Friday Sale
iTunes App Store
World of Warcraft
For all your codes, vouchers and subscription needs head on over to www.evopoints.co.za to get whatever you need.
Last Updated: November 18, 2016