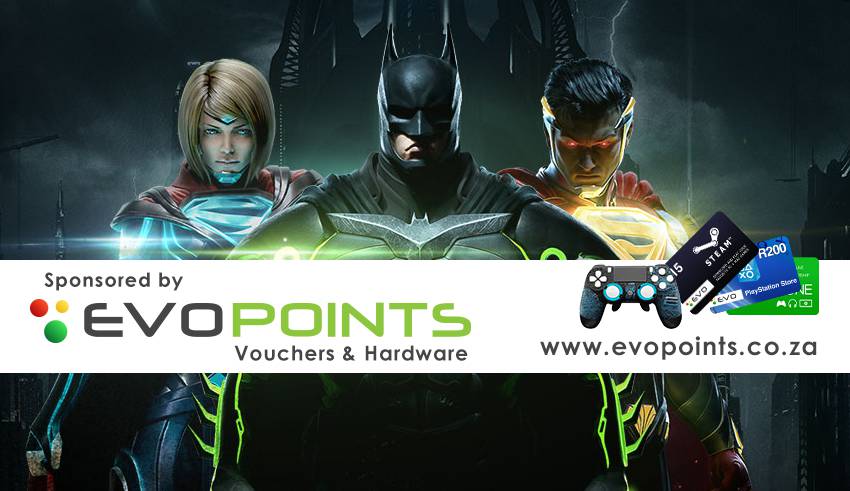 Welcome back to our weekly post of featured downloadable content available for different gaming platforms sponsored by www.evopoints.co.za. Here's this week's list of fresh downloadable games and content.
If you would like to purchase vouchers, you can click the category headers to go straight to the appropriate page on evopoints.co.za
————————————-
PC Gaming — [Steam Vouchers Available]
VRZ: Torment
Cities: Skylines – Mass Transit DLC
Assetto Corsa – Ready To Race Pack DLC
Portal Knights
Mages of Mystralia
Old Man's Journey
Weekend/Daily Sales and Promos:
Free Weekend – Guild of Dungeoneering & 60% Off
Weekend Deal – Devolver Digital Publisher Weekend
Weekend Deal – Call of Duty Franchise Sale
PlayStation — [ PSN Vouchers & Subs Available ]
[Please Note: Some regions Europe/Africa gets Alienation in place of Abzu]
PS4
Injustice 2
The Surge
Farpoint PSVR
Shadow Warrior 2
ACA NeoGeo Over Top
Akiba's Beat
Baila Latino
Chroma Squad
Future Unfolding
Seasons After Fall
Skylar & Plux: Adventure on Clover Island
Tango Fiesta
PS Vita
Akiba's Beat
Black and White Bushido
Deemo: The Last Recital
Hakuoki: Kyoto Winds
Oceanhorn: Monster of Uncharted Seas
Operation Babel: New Tokyo Legacy
To see all of the latest PlayStation content posts this week, click here for EU and US or check out the Online Sony Store.
Xbox — [ Xbox Live Vouchers & Subs Available ]
Xbox One
ACA NEOGEO THE LAST BLADE
Injustice 2
The Surge
Black & White Bushido
Tango Fiesta
Mr. Pumpkin Adventure
Seasons After Fall
Kinect Bundle: Boom Ball 2 + Squid Hero
Xbox Live Deals With Gold – Check it out here
Xbox One – PvZ: Garden Warfare 2, Destiny Collection, Forza Horizon 3 + DLC and More
Xbox 360 – Red Dead Redemption, Call of Duty: Black Ops 2, Skate 3 and More
iTunes App Store
World of Warcraft
For all your codes, vouchers and subscription needs head on over to www.evopoints.co.za to get whatever you need.
Last Updated: May 19, 2017