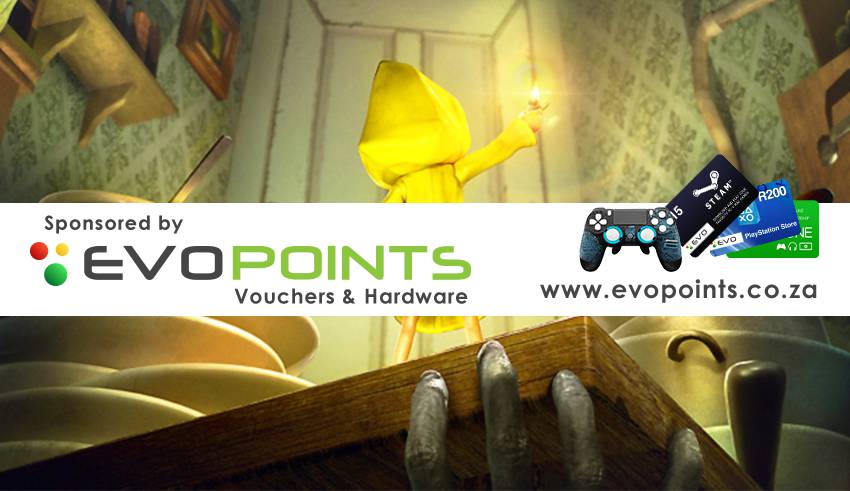 Welcome back to our weekly post of featured downloadable content available for different gaming platforms sponsored by www.evopoints.co.za. Here's this week's list of fresh downloadable games and content.
If you would like to purchase vouchers, you can click the category headers to go straight to the appropriate page on evopoints.co.za
————————————-
PC Gaming — [Steam Vouchers Available]
Little Nightmares
Warhammer 40,000: Dawn of War III
BlazBlue Centralfiction, 10% off!
Scanner Sombre, 20% off!
Batman : Arkham VR
I Expect You To Die
DRAGON QUEST HEROES II
What Remains of Edith Finch
Outlast 2
Sniper Ghost Warrior 3
Weekend/Daily Sales and Promos:
Weekend Deal – Tom Clancy's Ghost Recon Wildlands, 20% Off
Weekend Deal – Sniper Elite Franchise Up To 75% Off
PlayStation — [ PSN Vouchers & Subs Available ]
[Please Note: Some regions Europe/Africa gets Alienation in place of Abzu]
PS4
ACA NeoGeo Galaxy Fight: Universal Warriors
DeathState
The Deer God (Cross-Buy)
Dragon Quest Heroes II
Little Nightmares
Outlast 2
Outlast Trinity
Puyo Puyo Tetris
River City Melee: Battle Royale Special
Shovel Knight: Specter of Torment
Sniper Ghost Warrior 3
Statik PS VR
Syberia 3
Symphony of the Machine PS VR
Valhalla Hills: Definitive Edition
What Remains of Edith Finch
Zombeer
PS Vita
The Deer God (Cross-Buy)
Period: Cube – Shackles of Amadeus
To see all of the latest PlayStation content posts this week, click here for EU and US or check out the Online Sony Store.
Xbox — [ Xbox Live Vouchers & Subs Available ]
Xbox One
Outlast 2
Elliot Quest
Halo Wars: Definitive Edition
Little Nightmares – Digital Edition
Lost Grimoires: Stolen Kingdom
ACA NEOGEO ALPHA MISSION II
The Walking Dead: A New Frontier – Episode 4
Syberia 3
Sniper Ghost Warrior 3
Farming Simulator 15: Complete Edition
Valhalla Hills – Definitive Edition
Xbox Live Deals With Gold – Check it out here
Xbox One – Axiom Verge, Sniper Elite 4, Madden and More
Xbox 360 – Faery, Transformers, Legend of Korra and More
iTunes App Store
World of Warcraft
For all your codes, vouchers and subscription needs head on over to www.evopoints.co.za to get whatever you need.
Last Updated: April 28, 2017