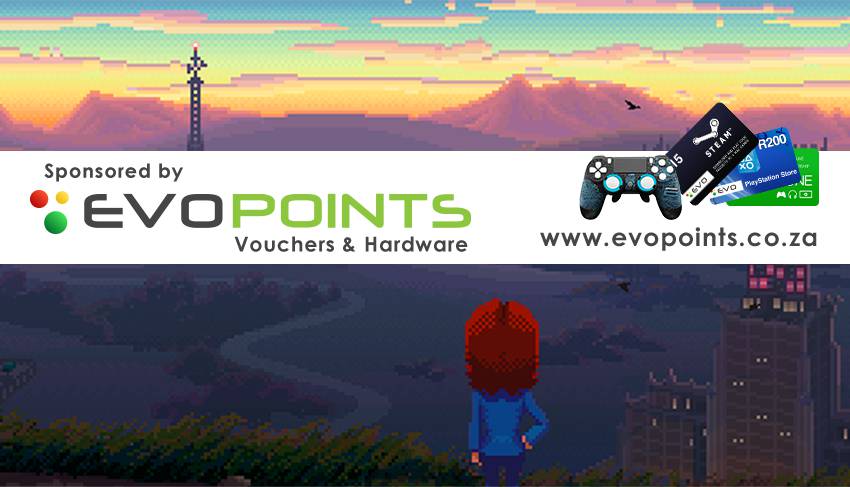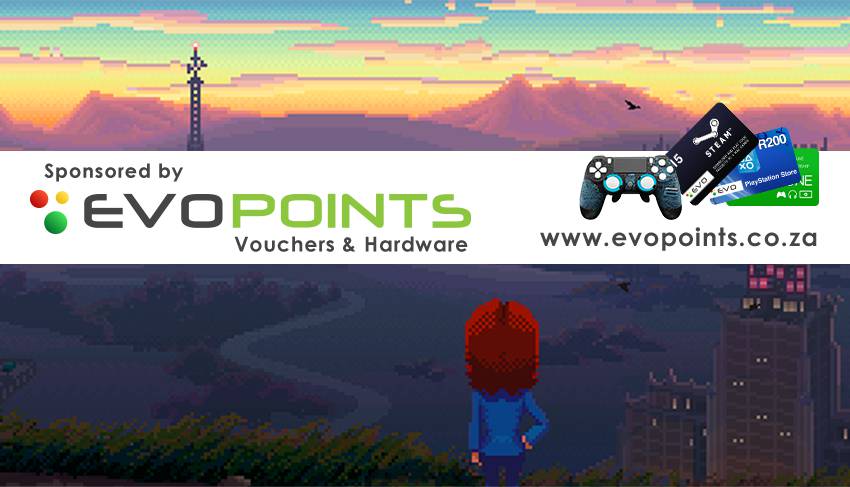 Welcome back to our weekly post of featured downloadable content available for different gaming platforms sponsored by www.evopoints.co.za. Here's this week's list of fresh downloadable games and content.
If you would like to purchase vouchers, you can click the category headers to go straight to the appropriate page on evopoints.co.za
————————————-
PC Gaming — [Steam Vouchers Available]
Thimbleweed Park
Beat Cop
Fallout Shelter
Ballistic Overkill
HackyZack
Rivals of Aether
Operation Abyss: New Tokyo Legacy
The Witness (Mac)
Weekend/Daily Sales and Promos:
Weekend Deal – Anime Weekend Sale
Weekend Deal – Weekend Deal – Dying Light, 60% Off
Weekend Deal – Osiris: New Dawn, 20% Off
PlayStation — [ PSN Vouchers & Subs Available ]
PS4
Anoxemia
APB: Reloaded
Fatal Fury: Battle Archives Volume 2 (PS2 Classic)
Fated: The Silent Oath – PSVR
Harvest Moon: A Wonderful Life Special Edition (PS2 Classic)
Has Been Heroes
Heroes of the Monkey Tavern
Horse Racing 2016
Kingdom Hearts HD 1.5 + 2.5 Remix
Korix -PS VR
MLB The Show 17
Nightmares from the Deep 2: The Siren's Call
Old Time Hockey
Punch Club
R.B.I. Baseball 17
Rain World
Snake Pass
Vikings – Wolves of Midgard
We Are The Dwarves
Wonder Boy Returns
PS Vita
Salt and Sanctuary
SkyKeepers
To see all of the latest PlayStation content posts this week, click here for EU and US or check out the Online Sony Store.
Xbox — [ Xbox Live Vouchers & Subs Available ]
Xbox One
Four Sided Fantasy
Punch Club
The Inner World
SkyKeepers
Wonder Boy: The Dragon's Trap
Thimbleweed Park
ACA NEOGEO THE KING OF FIGHTERS '95
Air Guitar Warrior for Kinect
Snake Pass
The Walking Dead: A New Frontier – Episode 3
R.B.I. Baseball 17
Anoxemia
Vikings – Wolves Of Midgard
Has-Been Heroes
Xbox Live Deals With Gold – Check it out here
Xbox One – Mafia III, WWE 2K17 Albedo and more
Xbox 360 – Call of Duty, WWE 2K17, Akai Katana and More
iTunes App Store
World of Warcraft
For all your codes, vouchers and subscription needs head on over to www.evopoints.co.za to get whatever you need.
Last Updated: April 7, 2017