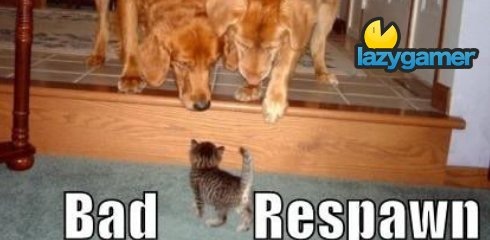 Well this is going to annoy Activision no end, just days after being accused of colluding with EA Games while on Activision's payroll Vince Zampella and Jason West have announced the creation of their new studio, Respawn Games.
The kicker being that Respawn Games is being backed by EA Games but yet is entirely independent from them. I have a feeling Vince and Jason have learnt a thing or two from their experience.
We don't know what Respawn will be working on yet but they have stated that it will be a brand new IP and I can't see them not developing another FPS. It's what they are exceptionally good at and it only makes sense to play to your strengths with a new company.
I for one can't wait to see what they can do with a brand new IP but I don't think we can expect to see anything for at least 3 years and that is all dependant on how their court cases against Activision pan out.
In other news the company Respawn Games has previously existed and appears to have gone bankrupt or just never put up a page on their domain name, not the best sign for a brand new start up.
Source: Kotaku
As tweeted by Geoff Keighley
"Best rumor of the day — the original name for Respawn Games was "Insubordinate Games""
[Finding a header image for a company that doesn't yet have a logo proved harder than expected]
Last Updated: April 13, 2010