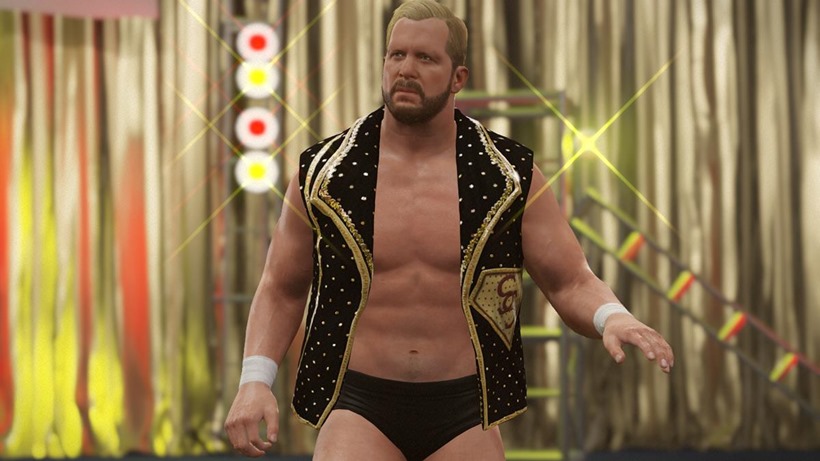 Some wrasslin' fans might question the use of Stone Cold Steve Austin as the cover star of WWE 2K16. What about the other WWE performers, huh? When's it their turn to shine on the cover? On the other hand Darryn, it is Stone Cold Steve Austin dammit. This is the performer who ignited an attitude era in the WWE. A Texas rattlesnake who taught me to never, ever trust a handshake, because you drop your guard for one second and you're going to be on the receiving end of a Stone Cold Stunner.
Well Austin 3:16 says that he's going to stomp a mud-hole through your screen right now, in this new look at the gameplay for WWE 2K16 via IGN. Stick around to see more of AHRNIE at the end:
To me, the golden age of the WWE was very much the Attitude era. What the WWE is now and what it was, are two very distinct products, with the Attitude era showcasing a particularly mental streak of that industry.
And it's Stone Cold Steve Austin who helped kick it all off. And it's amazing to know just how far off the mark his original ring characters were in the beginning.
Hell, back in the WCW days, Austin was billed as Stunning Steve Austin, a performer with magnificent flowing locks of golden hair who was a part of the Hollywood Blondes and the Stud Stable.
And then he was fired, learnt how to work a microphone and develop a persona in the ECW of old and hit the WWE as the Texas Rattlesnake. And thus history was made. And it's not just that Austin was a great performer in the ring.
It's that he brought a new kind of personality to the WWE before they got the F out, that helped redefine the company for a new generation. Austin was but the first of many new personalities. But easily one of the best.
And that's the bottom line, because Bad News Bonthuys said so.
Last Updated: September 22, 2015