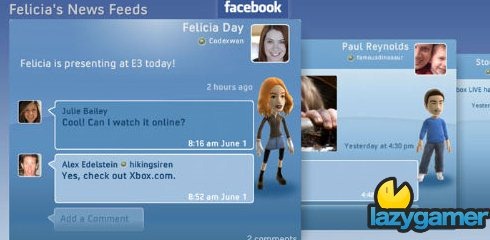 It feels like mere years ago that the first mention of Facebook and Twitter coming to the Xbox 360 was announced and now it's finally nearly here.
As you may have guessed I am now overly enthusiastic about the idea and I am flabbergasted that it has taken Microsoft, the world renowned software company, this long to implement it after it was announced.
But if this is something that appeals to you then prepare to be amazed as Microsoft has announced that Facebook and Twitter functionality will be released in a public beta later this month.
I presume the beta will be similar to the last one where you will need to register your interest with Microsoft and then get randomly chosen to give it a bash.
Source: MTV
Last Updated: October 7, 2009