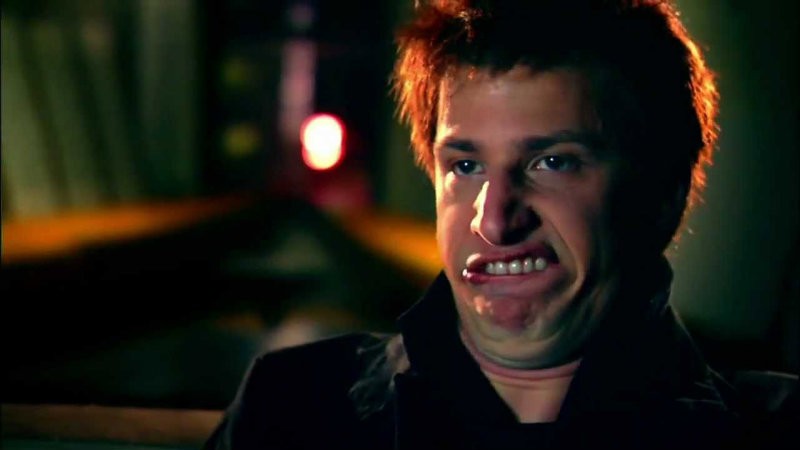 We all know the Internet's true purpose, but it always makes me laugh when porn and gaming are linked. In fact, one of my favourite random stories from this past year was when Fallout 4 footage was leaked on PornHub as a means of hiding it from Bethesda by avoiding the usual video channels. Just imagine being that employee who need to report finding the video "by chance". Now Fallout 4 has had a particular impact on PornHub.
Pornhub VP Corey Price told GamesBeat that on 10 November, when the game came out, PornHub saw a 10% drop in traffic among gamers.
We can't say we're too surprised with what happened to our traffic during peak gaming hours. Based on the data, it looks like a huge surge of people decided to indulge in some wasteland wandering by taking the day off of work and school to play, while the rest of the world had to wade through what we assume were the longest hours of work ever in anticipation of some alone time with their consoles.
Of course that traffic recovered eventually, but it's always entertaining to see gamers put their baser needs aside in order to get some quality time with the games they enjoy.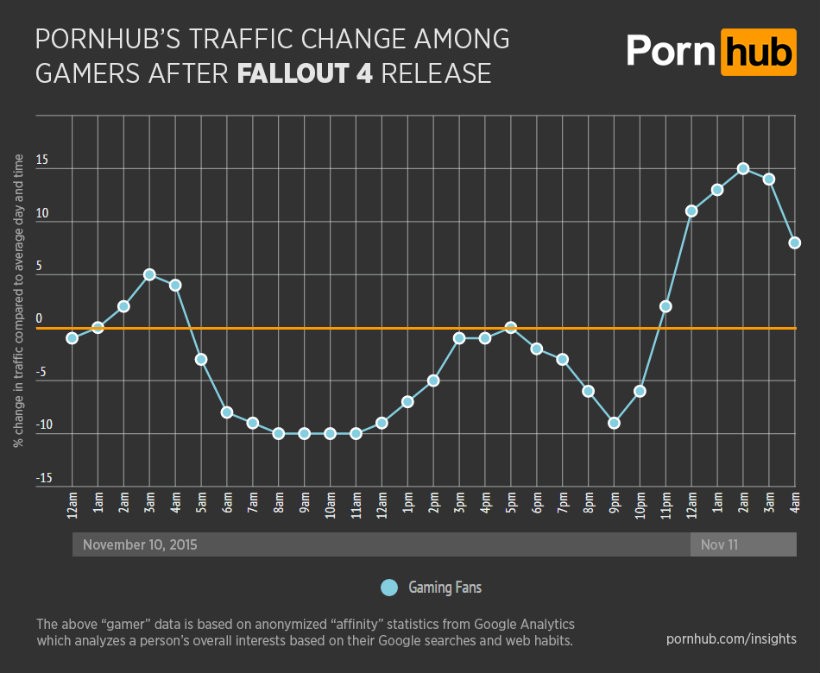 Obviously the Wasteland was only truly engrossing for a few hours, or that's just how long it took players to create their characters. Either way, I'm always interested to see how media consumption changes depending on unique situations. I wonder if Netflix showed similar stats of reduced viewership during major game releases, as well as which media is replaced by which games. Come on streaming sites of all kinds, give me all your info so that I can determine which games are best loved by porn viewers vs series bingers.
Last Updated: November 17, 2015