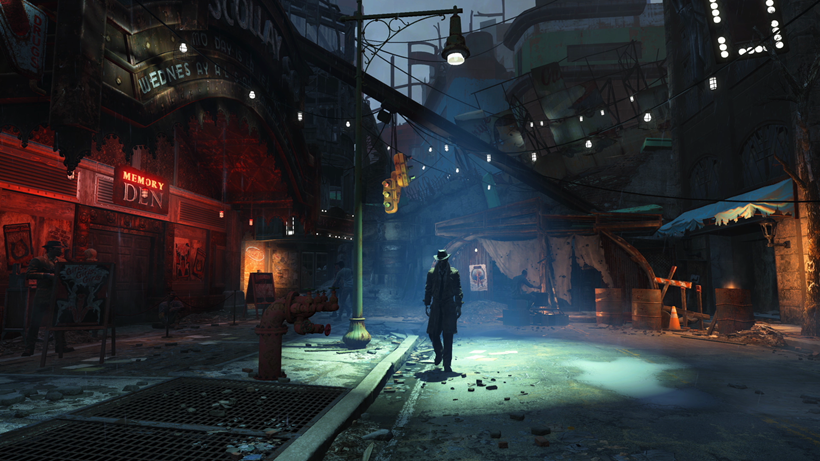 In our age of increasingly big game sizes technology ice being able to pre-load a game before release date should almost be a necessity. It's especially important here, where high-class internet is far and few between meaning digital purchases are usually accompanied by a one to two day wait on a download. It's not a set feature across the board sadly, but Fallout 4 is making an exception.
Bethesda has announced that Fallout 4 will offer a pre-load function on Xbox One, PS4 and PC, letting players download the full 29GB game ahead of November 10th. They confirmed this via Twitter yesterday, but didn't give an indication as to when you can expect to start downloading.
We can confirm that #Fallout4 will have pre-loading on Xbox One, PS4, and PC so you have a few days to download the game before 11/10

— Bethesda Softworks (@bethesda) October 26, 2015
Fallout 4 is the exception to this sort of rule. As a recent example, the Star Wars Battlefront Beta feature pre-load on PC, but forced PS4 and Xbox One players to download the full 8GB on launch day. For the most part many games don't receive pre-load options, which ultimately just makes you hope that physical media doesn't go away anytime soon.
If you do choose to go the physical route though you're likely going to have to download a day-one patch on arrival. Bethesda hasn't yet detailed anything about a day-one patch, but it would be safer to assume there is one than not. PC players, on the other hand, already know that only part of Fallout 4 will be on the disc, as confirmed by Director Pete Hines.
Either way you slice it though, Bethesda is really trying to make sure that come November 10th, everyone is able to get down and dirty in Vault 111.
Last Updated: October 27, 2015