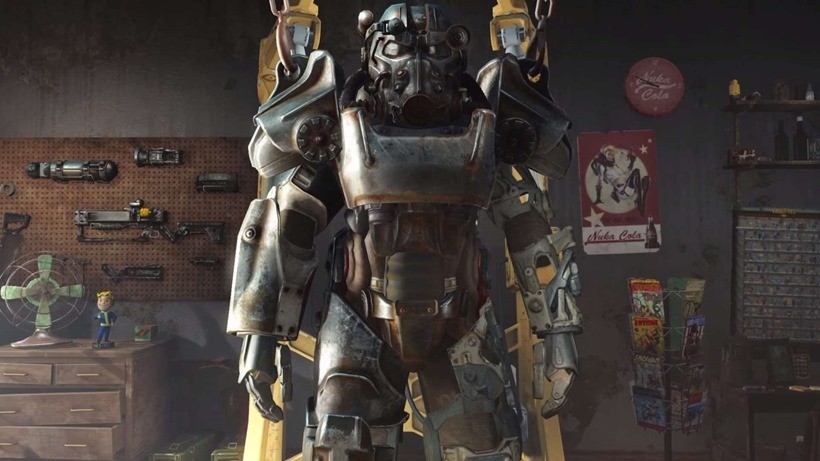 Bethesda have a certain way of making games. It's a style that has made their various franchises (especially cut from the RPG cloth) so recognisable – from the way it's structured down to the graphical quality players expect. So it's stands to reason that creating a brand new entry into the Elder Scrolls or Fallout seems to spawn from the same, blank beginnings, right? Well, that's sorted of what happened with Fallout 4.
Instead, it wasn't structure that Bethesda was seeking. As Skyrim's development started wrapping up, a team began on Fallout 4. Skyrim, of course, released at the tail end of the last console cycle, and Fallout 4 most definitely would be on new (and then unannounced) hardware. Instead of trying to shoot for a launch window on hardware as unpredictable as the Luck attribute in the game, Todd Howard and his team instead chose to start from familiar pastures.
So, at its earliest, Fallout 4 was actually a port for Skyrim on to the Xbox One – so that the developers could get to grips with the new hardware.
"The first thing we did was port Skyrim to Xbox One. (Brief pause)Don't get your hopes up yet."
So in a way, you could say that Skyrim was on its way to current-gen consoles at some point and time. And the "yet" at the end of Howard's sentence suggests that the idea is not entirely off the table (if not exactly even on at this point). But it is intriguing how Bethesda approached this challenge – especially given the temptation to try and push Fallout 4 out as a launch title.
That didn't happen, but we'll get our hands on the post-apocalyptic sequel in less than a week.
Last Updated: November 4, 2015