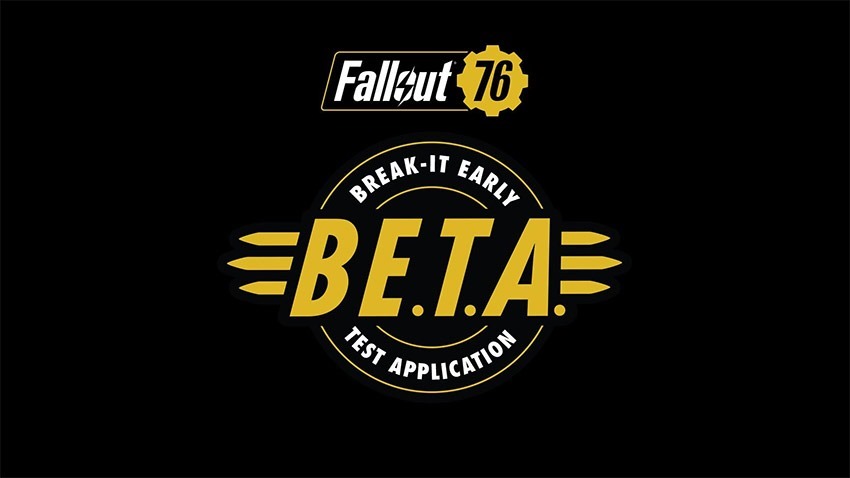 Fallout 76 is a big game. It's also a big game that's made by Bethesda, so it's going to have numerous bugs, glitches and otherwise unwanted issues. Bethesda even warned users to expect "spectacular" bugs, asking users to help find them during the beta process.
"Some we're aware of, such as areas where performance needs to improve with lots of players," Bethesda said in a note. "Others, we surely don't. We need your help finding them, and advice on what's important to fix. We'll address all of it, now and after launch."
I don't think anyone was expecting this sort of bug. Apparently, there's a bug in the PC beta that deletes the 50GB installation if users just happen to click any buttons on the client. Clicking any button on the launch client could have the unwanted effect of deleting the entire 50GB beta installation, necessitating redownloading and reinstalling the whole thing.
PC #Fallout76 B.E.T.A. players: We are aware of an issue with the client and are investigating. Do not click any buttons on the client for the time being.

— Bethesda Support (@BethesdaSupport) October 30, 2018
We are actively investigating an issue causing PC players to redownload the #Fallout76 B.E.T.A. If you see a progress bar, please allow the download to complete. Thank you for your continued patience while we work to resolve this issue.

— Fallout (@Fallout) October 30, 2018
Bethesda's and the Fallout twitter accounts are warning users not to click anything in the client until the issue is resolved. Some users, however, report that they've been affected just by having the client open, without clicking anything.
This is, of course, the most Bethesda bug imaginable. Anyway, the beta is running right now at pre-determined times – none of which are particularly good for South Africans. The next day for the beta is tomorrow, where the beta will be open from 8pm (CAT/SAST) to 5am. That's 7pm – 3am for our friends in the CET time zone. It'll be open again on Saturday night, from 10pm until 3 the next morning, with another run on Sunday from 8pm to 1am again.
We know some users have been forced to redownload the #Fallout76 B.E.T.A. and not everyone will be able to enjoy the game tonight. To make good, we'll be extending the B.E.T.A. for everyone on Thursday, November 1, 2pm to 11pm ET.

Thanks for your patience. #ExtendtheBeta

— Bethesda Game Studios (@BethesdaStudios) October 31, 2018
Last Updated: October 31, 2018