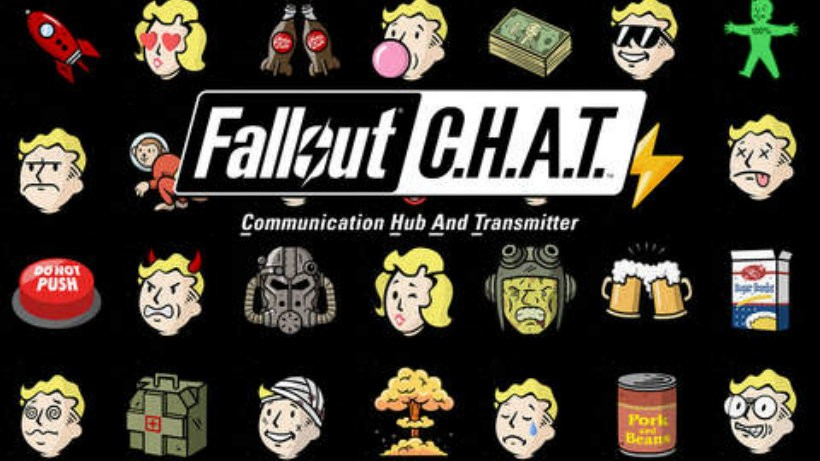 No, sexting (or sexual text messaging for the uninitiated) isn't anything new. For as long as there have been ways to communicate, people have used it for sexual contact. But the advent of emojis and their expansion across chat platforms means that sexting can be confusingly glorious as a result. How people choose to use those spraying water, eggplant and tongue-sticking-out emojis can be disturbing, and sort of genius. Now Fallout is letting people take it to another level.
That's right, Fallout CHAT (which stands for Communications Hub and Transmitter) is a new free app for iOS and Android. It includes 60 Fallout emoji and even some Vault Boy animated GIFs. What could be sexier than getting a message at 2am reading, "Hey girl, bottle cap, Vault Boy blowing bubble, Pork and Beans, bomb going off"?
Okay, I obviously don't understand sexting, or emojis, but I suppose for fans of the franchise this could be cool. I don't really see many people who are casual fans downloading this, except perhaps to get the rad bomb and animal emojis. I know some people are weirded out by this, or upset by it or something, but I think for fans of the franchise it's a cool extra and for those who don't care, they won't even notice. This isn't being shoehorned into apps, unlike the Inside Out emoticons that appeared randomly on Skype. I just don't have a problem with this, and think it will just lead to some rather entertaining exchanges between fans who choose to use it.
Now, excuse me while I lightning bolt, car, whistling Vault Boy.
Last Updated: November 4, 2015