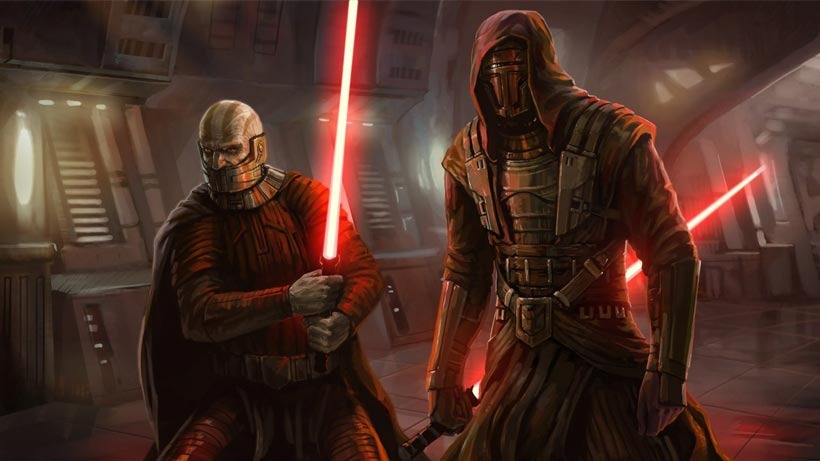 Star Wars: Knights of the Old Republic was released in an era of Force-sensitive video games that all shared one common trait: They weren't terrible. There was something magical about the early 2000s, which resulted in other Star Wars games such as Galactic Battlegrounds, Jedi Knight II: Jedi Outcast, Republic Commando and the original Battlefront paving the way for the angriest of fans to make their voices heard a decade later with the reboot.
Knights of the Old Republic is seen as the jewel of that Star Wars Renaissance, an RPG that happens to be a regular on any top 100 list these days. It's been ported since 2003 on to all manner of platforms and devices since it was released. But it's never had a remake announced in an industry that is more than happy to task an entire studio to crank out a reboot of any game these days.
And that's a shame, because a spruced-up version of Star Wars: Knights of the Old Republic wouldn't be unwelcome. And that's what Apeiron are doing apparently, as that collective of fans are remaking the entire game within the handy Unreal 4 Engine. According to the description for the project, they're also going to add new content to the remastered version:
Apeiron is a reboot of the Knights of the old Republic that was released in 2003. Apeiron is a remake and remastering of the original game with added content, new worlds, missions, HUD, inventory, items, and companions.
It's looking solid, but the proof is always in the final product. Although right now I'd hazard a guess that the happiest place on Earth, Disney's legal department, is about to slap a cease and desist on the project. Say what you like about M***** Mouse, but that little rat sure does like to have 100% control over any of his properties. Meanwhile, you can catch a regular stream of the Apeiron team in action, to see just how the project is coming along.
Now if you'll pardon me, I'm going to see if I can convince the team behind the HD update of Age of Empires II to maybe consider upgrading Star Wars: Galactic Battlegrounds.
Last Updated: February 16, 2016